Liverpool were far from their best at Selhurst Park, with another lack of clean sheet a concern, but yet again, Jurgen Klopp's 'mentality monsters' showed their winning character.
Crystal Palace 1-2 Liverpool
Premier League, Selhurst Park
November 23, 2019
Goals: Mane 49′, Firmino 85′; Zaha 82′
---
Disjointed Reds
Whenever any one of the fabled front three are missing, there's a noticeable drop off in the fluidity of the whole team from an attacking perspective.
Both Ox and Origi, for all their talents, don't fit seamlessly into the well-oiled front three machine.
It's not a criticism of them individually, it's just a reality that replacing any of the world's best forward trio is no easy task. Oxlade-Chamberlain is clearly much more effective in the midfield three now than the front three.
The first half particularly was as disjointed as we have been all season. Long balls over the top from defence were unusually frequent and predictably ineffective.
We ended the first half without a single shot on target.
VAR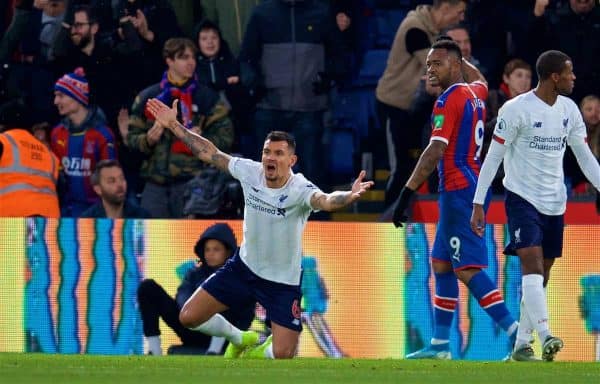 According to several in the press, the commentators and pundits (who I honestly believe may not actually understand the rules of football), the Palace goal should have stood because Ayew flooring Lovren did not have any bearing on the disallowed goal.
They tried equating it to a player who is in an offside position but not interfering with play.
Let me spell it out for them: If you push a player over in the box, it is a foul! Not maybe, not debatable, not 'he wasn't interfering' – IT'S A FOUL!
So glad I could clear that one up for them.
Mane and Bobby the main men again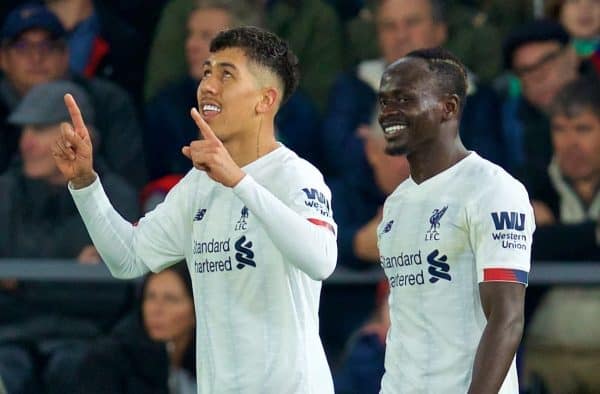 Equaling the record of Michael Owen against Newcastle and Luis Suarez against Norwich, Sadio became the third Liverpool player to score in five successive games against the same opposition.
It's also his eighth goal in 10 games against Palace and surely the most significant one yet.
Even more significant was Bobby Firmino's 85th minute wonderfully beautiful scrappy winner. He's been less than prolific this season, but as great players do, he popped up with an absolutely essential goal just when it's needed.
It was yet another 'if we win the league by two points, remember the moment' kind of goal.
Defensive concerns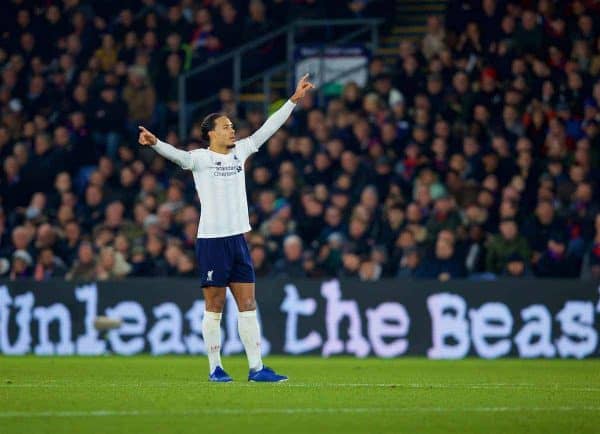 For one of the very few times, the opposition had more shots on target and the most shots on target we have conceded (six) since the 2017/18 last season.
Palace breached the defence far too easily, far too often. Trent wasn't at the races all day.
For their goal, Lovren was beaten far too easily by Benteke and Palace had three men over to equalise with ease.
What seemed a bit of an anomaly is now becoming a genuine Achille's heel. That's the sixth game in a row we have conceded, and it's now only two clean sheets in 13 league games.
It hasn't bitten us yet, but it has to be remedied before it does.
30 and counting…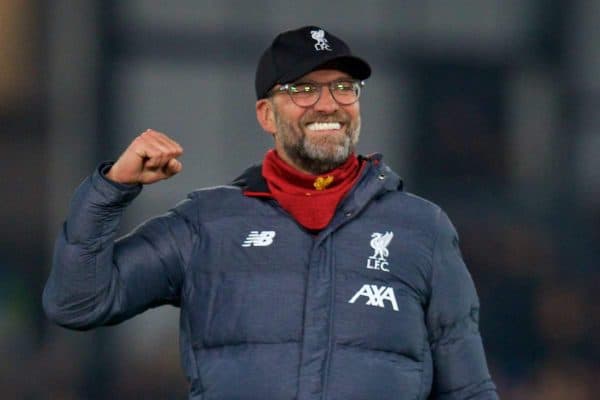 Having said that, it's now 30 games undefeated and unbeaten in 65 games when we have scored the first goal; but this was as close as it gets.
It continues the whole 'mentality monsters' theme with the winning goal once again coming in the final five minutes of the game; but rather than steely grit and fierce determination, this was a nervy affair and an anxious last few minutes. If Wilfred Zaha was as good a finisher as the pundits would have you believe, the game would have ended 2-2. Thankfully he's not.
Thirteen now played, another banana skin navigated, 37 points on the board and still eight points clear.