European away days have it all, don't they? Chris McLoughlin looks at the Reds' trip to Salzburg with Christmas markets, barrelfuls of goals and reasons for optimism ahead of a must-not-lose-by-most-scorelines game.
Salzburg Christmas Markets are said to be some of the best in Europe so it's appropriate that supporters of the best team in Europe will be sipping their glühwein and tucking into their roasted hogs, before watching their local team being knocked out of the Champions League by the European champions on Tuesday night.
Liverpool go to the Rouge Bos Taurus Arena top of Group E, needing a win to secure first position or a draw to ensure progress to the last 16.
I'm reliably informed that even a 5-4 defeat would be good enough, but such a scenario seems unlikely given the Reds haven't conceded five goals in a game for a good, err, six weeks now.
Let's not go overboard…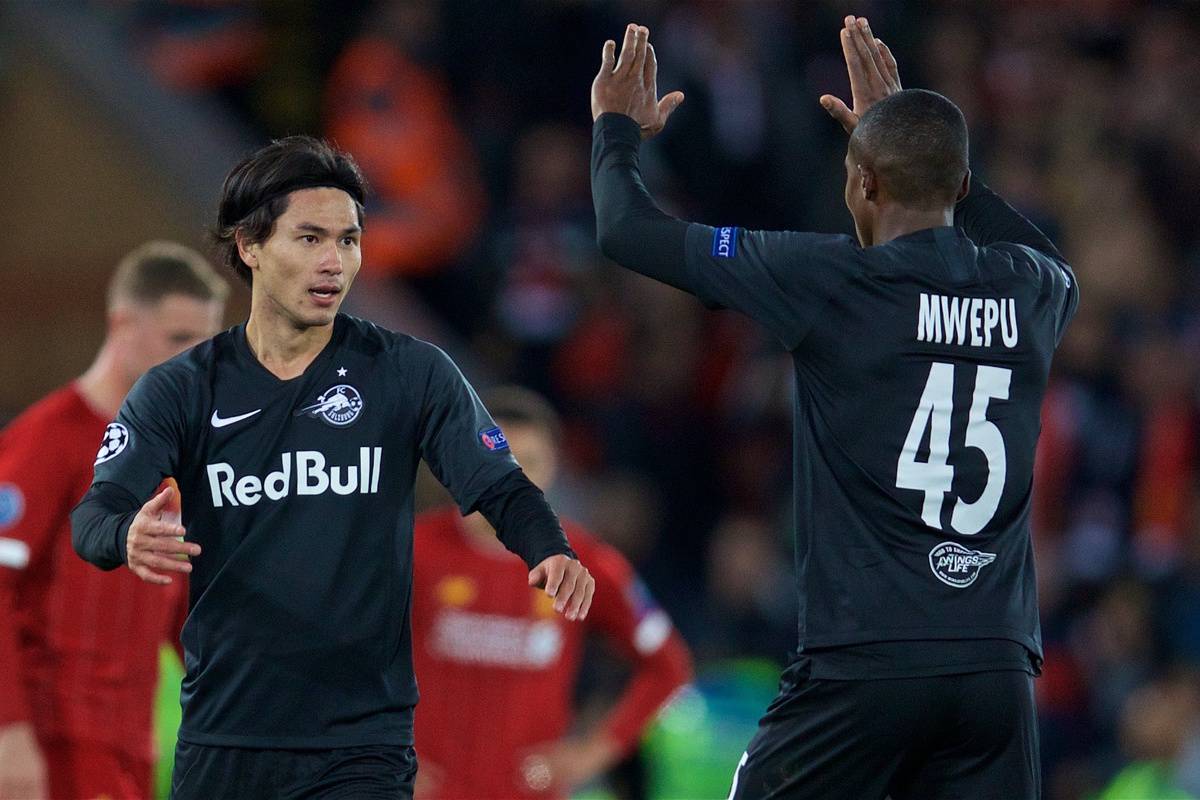 All jesting aside, Liverpool will have to score in Austria, quite possibly twice, to avoid the grim spectre of Europa League football in 2020, as Rosso Torro Salzburg have scored in every game they've played this season, including getting three goals at Anfield.
Clean sheets aren't exactly the Reds' forte right now, but neither is losing and Salzburg also showed that night how susceptible they are to conceding if you get at them.
So, while all the pre-game hype will centre around their free-scoring nature, there are other things to note.
For starters, Napoli scored three goals there when they visited Austria and won 3-2.
With all due respect to Carlo Ancelotti, Napoli haven't looked like a team who'd score three goals if they visited Anfield every year until 2028—which can't be ruled out given recent draws—so Salzburg are vulnerable at the back against quality opposition.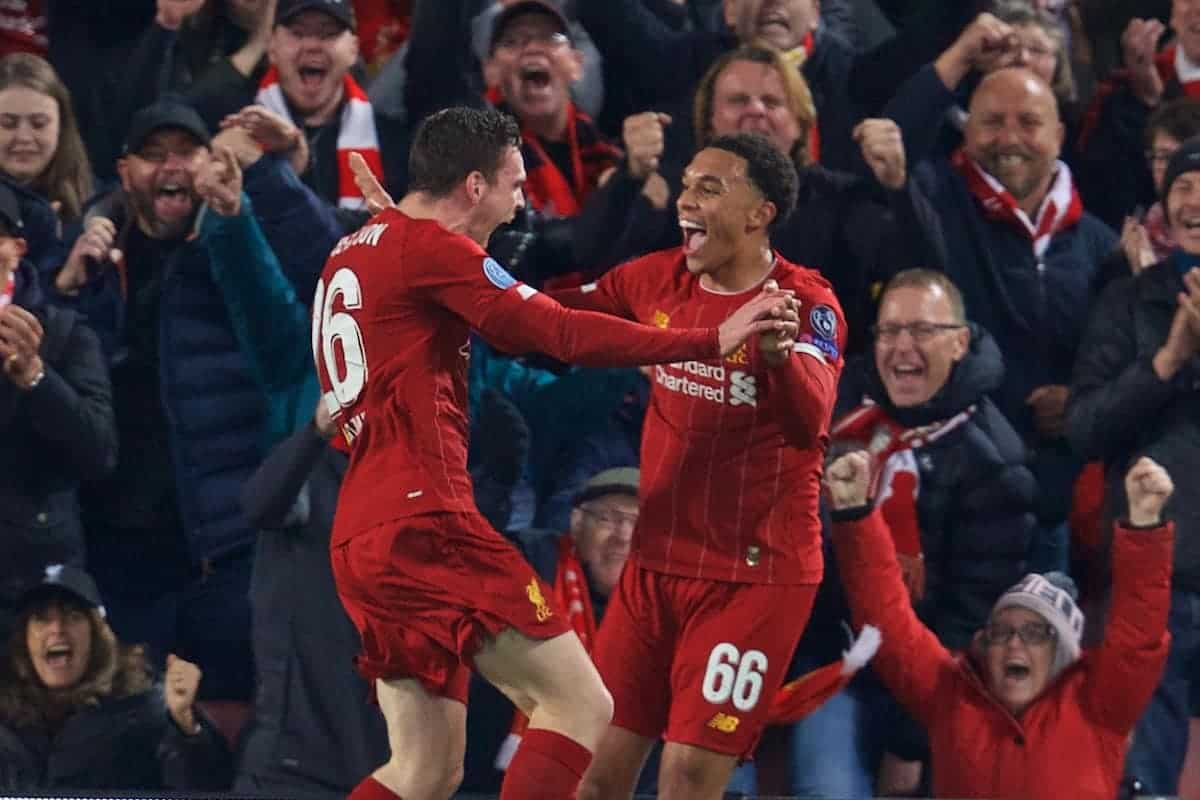 Secondly, if they're so good, why are they third in Group E having only beaten Genk (who have shipped 16 goals in five games) instead of in the top two?
Yes, 59 goals in 16 Austrian Bundesliga games is a scary number, but when you take a closer look at the top flight you'll discover that has only been good enough to give them a two-point lead, while third-placed Wolfsberger—which sounds like something you can eat at a Christmas Market—have netted 39 goals. Only Manchester City in the Premier League have scored more.
Half the sides in the 12-team Austrian top-flight have conceded over 30 goals in 16 games (even in Scotland, only two clubs have been so woeful at the back) so it suggests to me that Salzburg are shooting fish in a barrel every weekend, while Liverpool face a tough league game every time.
Apart from when Everton visit Anfield, obviously.
…but let's also remain focused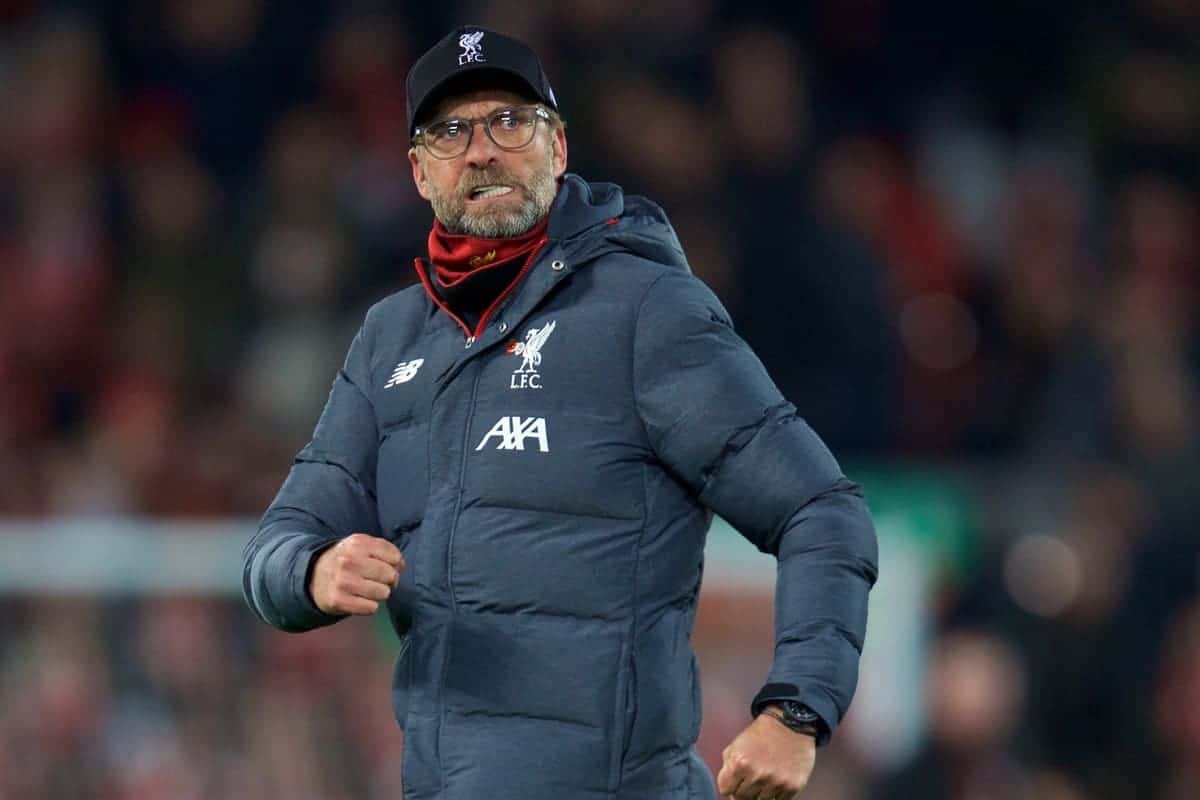 Let's not pretend the Austrians won't have a right go at us. Erling Braut Haaland will be keener to add to his tally of 429 goals this season than his dad would be to take Roy Keane out to sea on a Norwegian trawler carrying harpoons.
Not having Fabinho sitting in front of the back four is also a genuine worry.
But, Liverpool haven't reached two Champions League finals in consecutive seasons by accident. Jurgen Klopp's team have consistently turned in big performances in big games when required, and I'm fully expecting the same in Salzburg.
Yes, failing to beat Napoli was an opportunity missed as the Reds would now be sitting pretty as Group E winners, but history shows that in the two seasons when Liverpool have won the Champions League we've needed to get a result in the final group game.
Maybe Olympiacos 2004 and Napoli 2018 gave those two Liverpool squads the immeasurable quality of belief that they could take on all-comers in the knockout stages after getting the results they needed when elimination was at stake?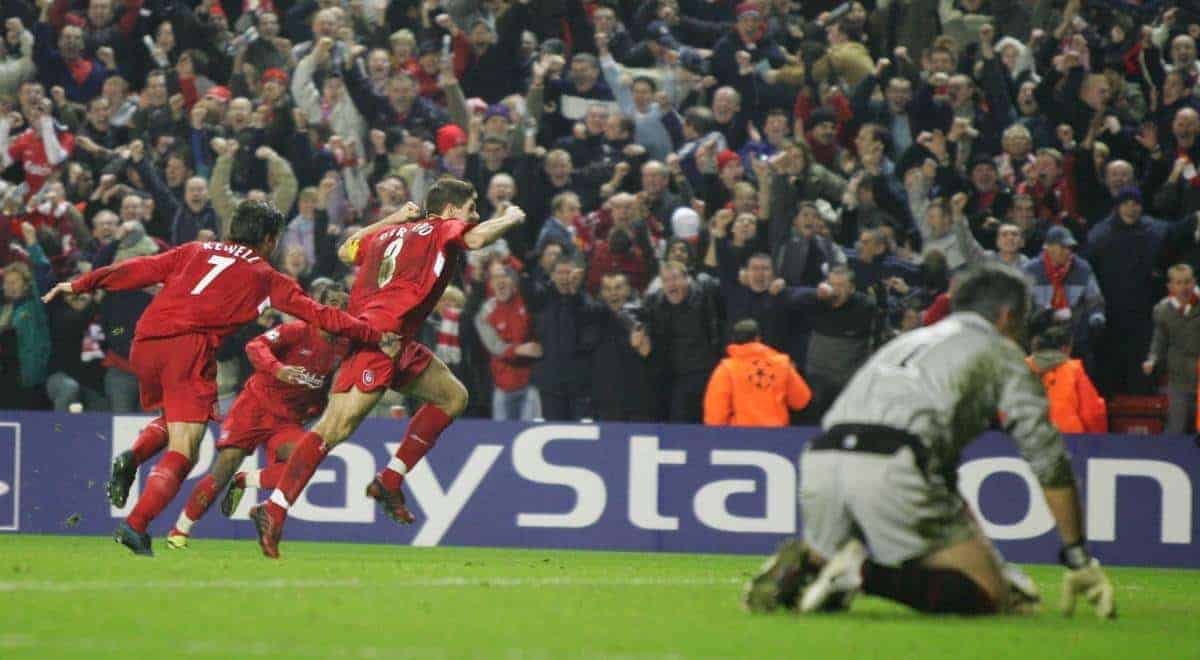 I spoke to two Liverpool players, both of whom played in the final in Madrid last season, after the Napoli game and both were confident of getting the result they need in Austria.
I can't name names, as one of the conversations I had was off-the-record, but one of the pair told me that they're going to Salzburg to win, not for a draw, and is confident Liverpool will emerge with three points.
You earn that confidence by winning the Champions League and starting the Premier League season in record-breaking style.
If that manifests itself onto the pitch in Austria and the 'big-game Liverpool' that Klopp has built turn up, Salzburg will have snow chance.
Anything less—Basel 2002 springs to mind as the best example of the pitfalls on such nights—and it'll be game on, but I believe in this Liverpool team so I'm not about to start thinking the würst ahead of this tricky Tuesday in Austria.
• Chris McLoughlin writes for This Is Anfield each week; he's also senior writer for the Official LFC Matchday Programme and LFC Magazine. You can order both here.