The outcome of last week's trial of David Duckenfield means that nobody will ever be held accountable for the manslaughter of the victims of the Hillsborough disaster.
Thirty years ago 95 men, women and children were unlawfully killed at Hillsborough on the day of the FA Cup semi-final between Liverpool and Nottingham Forest. A 96th person died of his injuries three years later.
Thirty years on the only person held legally accountable for the 96 deaths at the 1989 Hillsborough disaster is ex-Sheffield Wednesday club secretary Graham Mackrell, who was fined £6,500 for failing to ensure the stadium had enough turnstiles at the Leppings Lane end.
£67.70 per life. That's what the British legal system has valued those 96 lives lost at. £67.70.
In the meantime, David Duckenfield, who was found 'not guilty' of 95 charges of gross negligence manslaughter by a court last Thursday, has been getting paid an index-linked pension reportedly worth £23,000-a-year. He retired on medical grounds in 1991. You do the maths.
There's another Hillsborough trial to follow next year. Three men charged with perverting the course of justice in the aftermath of the 1989 disaster will face trial so there has to be caution when saying what you really think about everything that has happened over the last 30 years.
Stephen Kelly, brother of Hillsborough victim Michael, read from a prepared statement after hearing the jury's verdict to ensure his anger was contained. Having to maintain that mindset, to stop a slip of the tongue potentially prejudicing a future trial, must be absolute agony.
Even so, that doesn't mean Duckenfield can't be called what he is. A liar. A coward. And an individual who only showed regret for his actions more than 25 years after he ordered Hillsborough's exit Gate C to be opened causing the fatal crush – only to then falsely claim (to FA chief executive Graham Kelly) it had been forced open by Liverpool supporters. There were only 23 minutes between the two events.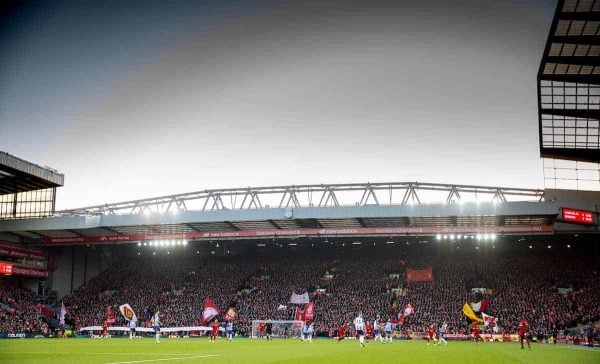 Duckenfield said himself in 2015 he will regret that lie to his "dying day," yet through his actions 95 Liverpool supporters had their dying day on 15th April 1989 after being unlawfully killed. To not be held criminally accountable for that, despite his admission of "professional failings" to his own barrister at the inquests, is an absolute disgrace. He has blood on his hands and he knows it.
The law doesn't recognise that the 96th victim, Tony Bland, as being unlawfully killed due to only dying from his injuries on March 3rd 1992 – over a year after the legal cut-off point. Nor does it recognise those who survived the disaster but have since committed suicide. There are survivors who are also still recovering from the physical injuries and mental trauma they suffered.
Yet the law did allow Duckenfield to avoid giving evidence in court because, as Judge Peter Openshaw explained to the court three times, he was suffering from post traumatic stress disorder.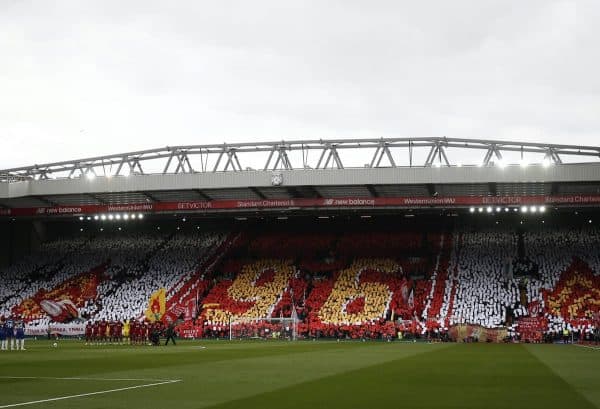 Judge Openshaw even referred to Duckenfield as "that poor man," in the courtroom, bringing into question his impartiality. Since when have judges expressed sympathy for defendants in criminal proceedings instead of the victims?
"The judge called him 'this poor man' but he showed no compassion towards witnesses like Trevor Hicks who lost two lovely daughters," Margaret Aspinall told The Mirror. "The judge didn't tell the jury how he'd been suffering for 30 years. When Trevor gave his evidence he was going in for a major operation a few days later, but he got no compassion.
"Neither did the survivors who who gave evidence. Some fellow fans who were with them committed suicide. They didn't do it because they felt guilty for surviving, but because of the scenes they saw that day and the vile accusations that they may have caused it. They had to live with that. That was more than PTSD."
There's a misconception that the families of the 96 want Duckenfield, 75, jailed. They don't. There's a misconception, usually trotted out by scumbags who support rival clubs looking to score sick brownie points, that the families want financial compensation. They don't. They just want some accountability.
It makes my blood boil, knowing what the families and survivors have been through, that even though the 2016 inquest verdict delivered what we already knew – the Hillsborough victims were unlawfully killed – that Duckenfield has not been held accountable for it. Who was responsible then?
No-one, in the eyes of the law.
You may be asking what do the families mean by wanting accountability if it's not a jail sentence or compensation? It's a fair question and one that Margaret Aspinall has addressed.
"I didn't want him to go to jail," she said "If they'd put him away for 50 years it wouldn't have brought back one of the 96.
"I can only look to the future if I have peace and I can only have peace if I have accountability. For that man to have guilty next to his name would have given me a lot of peace. Not jail. Just the word guilty and his pension taken off him would have done for me."
That accountability will never happen now. Margaret Aspinall, the families and the survivors will never have the peace they deserve. The court said not guilty. David Duckenfield escaped being held accountable for his actions.
They know their loved ones were unlawfully killed. They know how it happened. They know who was truly responsible for it. But that person will never be brought to justice. It fucking stinks.
#JFT96 #dontbuythesun
---
* Chris McLoughlin writes for This Is Anfield each week; he's also senior writer for the Official LFC Matchday Programme and LFC Magazine.