Liverpool's visit to Asia next summer will consist of just one match in China and not a full pre-season tour, it is reported.
The Reds didn't visit the continent last summer, with Jurgen Klopp having been disappointed after the trip to Hong Kong in 2017 was beset by problems due to waterlogged pitches.
That meant Klopp requested a return to America last summer, rather than alternating between heading west and east as has been the norm for the club over recent history.
So with a new kit deal with Nike also in the pipeline and their massive distribution in Asia, the club decided to grant Klopp's wish and delay their return to the continent.
It's now reported, by the Athletic's David Ornstein, that Liverpool will only play one game though rather than a full pre-season 'tour'.
Klopp is said to be keen to ensure most of the pre-season is spent in Europe, and owners FSG are to grant that wish.
Liverpool have spent increasingly less time on vast pre-season tours under Klopp, with training camps instead taking place in Europe, including in Germany and France in the last two summers.
That could mean taking part in the Audi Cup in Munich, as the Reds did in summer 2017, basing themselves at nearby Rottach-Egern.
What's pleasing is to see the owners and decision-makers at the club put football before business decisions and granting Klopp these wishes, however disappointing that may be for fans in Asia.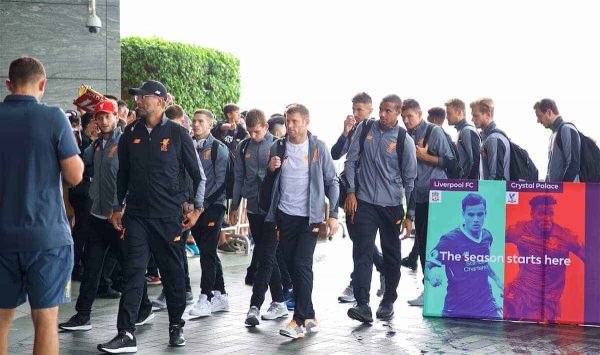 Speaking in Hong Kong after monsoon-like conditions had greeted the players on their arrival, Klopp said: "I'm a football manager, I'm interested in the game, I'm interested in the quality of the game and different things have influence on the quality."
The Reds played two games in the PL Asia Cup, on a pitch that then-Sunderland boss Paulo di Canio had described as a "killer pitch" and had seen Jan Vertonghen suffer ankle ligament damage in waterlogged conditions.
Liverpool also played in torrential rain against a Thai All-Stars side in 2015 in Bangkok.
As things stand, Liverpool cannot launch their new Nike kits until after June 30, due to the New Balance deal not ending until then, so a launch of a kit in China seems highly likely.