Liverpool manager Jurgen Klopp has warned England boss Gareth Southgate he will have a problem for Euro 2020 as he will "get what he is given" by Premier League clubs if the current three-substitute rule persists.
Klopp has been the most vocal proponent of a return to having the option to make five changes during a match, in line with what happened after lockdown ended last season.
However, despite him and a number of other managers supporting the move there was no vote on it at this week's Premier League meeting.
"Now pretty much all teams have to play every three days, it will be massive for everybody from now on and every team will feel the difference," Klopp said.
"And next summer it will become a problem for Gareth Southgate. Most of the players Gareth wants to pick play (European) football, pretty much all.
"Gareth will get what we give him if we stick with three subs. If we stick with three subs, he has a problem then, so it is an FA problem."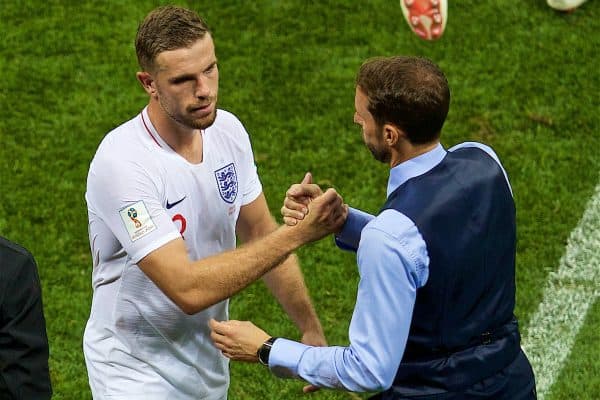 Klopp also has to make a decision on his goalkeeper with Alisson Becker still out with a thigh problem.
Caoimhin Kelleher was the surprise deputy for Tuesday's Champions League victory over Ajax and performed well enough to be in contention to make his Premier League debut ahead of established number two Adrian.
"A big call, yes but thank God it worked out. That's not always the case. But that's good and we will see," said Klopp.
"Caoimhin is a sensationally talented goalie: now he got the chance and I think he convinced everybody.
"But Adrian doesn't deserve just to be written off now, there's no reason for that. He supported Caoimhin in an exceptional way after he got the information that he would not start, he behaved unbelievably.
"There are not a lot of reasons I could mention in this moment to say he will not start against Wolves, but there is training in between and other things, he has to stay fit, we have sessions.
"But he has done enough to convince me, but he did that already months and years ago."