As Michael Edwards bids farewell to Liverpool, we look back on some of the remarkable transfer deals he oversaw during his time as the club's sporting director.
For years, Liverpool's player was recruitment extremely hit and miss, with no obvious strategy.
And one year after Jurgen Klopp's appointment, Edwards, having already been at the club as technical director, was officially appointed sporting director.
When it was made official, Klopp said "it was no secret" that he enjoyed working together with a figure in this role, having done so with great success at Borussia Dortmund.
Edwards' work was truly transformative. It was his transfer business, alongside Klopp's work on the pitch, that has brought the glory days back to Liverpool.
Here, we rank his top 20 transfer deals as Liverpool's sporting director.
20. Making money on Bobby Duncan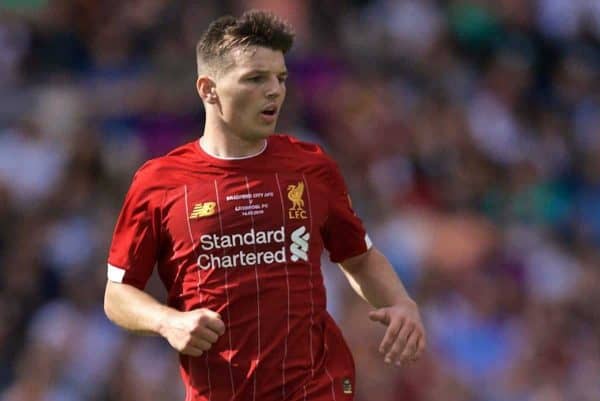 Bobby Duncan – To Fiorentina – £1.8m
---
In one of the most bizarre transfer sagas in Liverpool's recent history, Edwards managed to convince Fiorentina to sign Duncan, who pushed for a move away from the club in 2019.
Duncan's representative, Saif Rubie, had claimed the club were "mentally bullying" the young striker. Liverpool dismissed Rubie's accusations as "unfounded," but claims Duncan was suffering with mental health issues were taken seriously.
The young striker failed to impress in Italy and is now on the books at Derby County, who are also now keen to move him on.
19. Bringing the 'Greek Scouser' to Anfield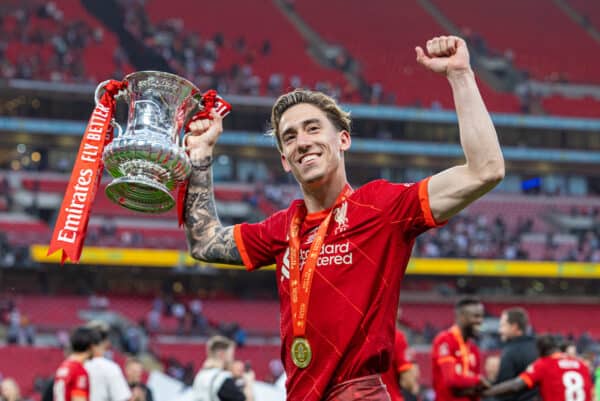 Kostas Tsimikas – From Olympiakos – £11.75m
---
In the summer of 2020, Edwards and his team prioritised the signing of a left-back to ease the burden on Andy Robertson.
There were reported to have been attempts to sign Jamal Lewis from Norwich City, but it was Tsimikas who eventually arrived, after an impressive domestic and European campaign with Olympiakos.
'The Greek Scouser' or 'The Scouser Greek' as he prefers to be known, since scoring the winning penalty in the 2022 FA Cup final, has fully embraced his role as Robertson's deputy and would be an excellent first-choice option for pretty much any other club in Europe.
18. Making decent return on Camacho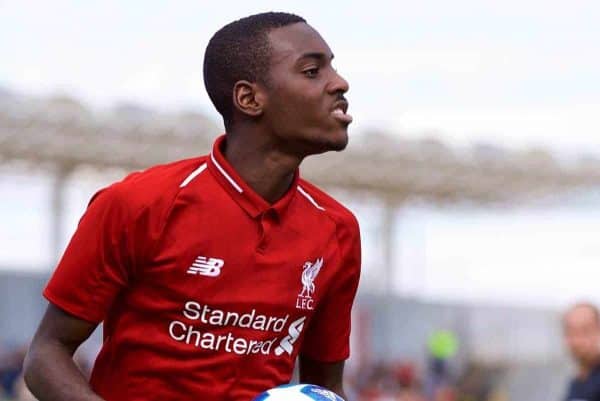 Rafael Camacho – To Sporting CP – £5m rising to £7m
---
Portuguese wideman Camacho, who joined the Reds' youth ranks from Man City in 2016, was, by all means, a talented young player, and made two first-team appearances at right-back in 2018/19.
He was, however, reluctant to play in that position in the long term, and refused to sign a new contract with the Reds.
One year before his deal expired, Edwards struck an agreement with Sporting that would see Camacho return to his homeland for a fee in the region of £7m. It also included a 20 percent sell-on clause and a buy-back option.
To date, Camacho has only made 26 appearances for the Portuguese outfit and was loaned out to both Rio Ave and Belenenses in 2021/22, with another temporary move expected for 2022/23.
17. Double money on Minamino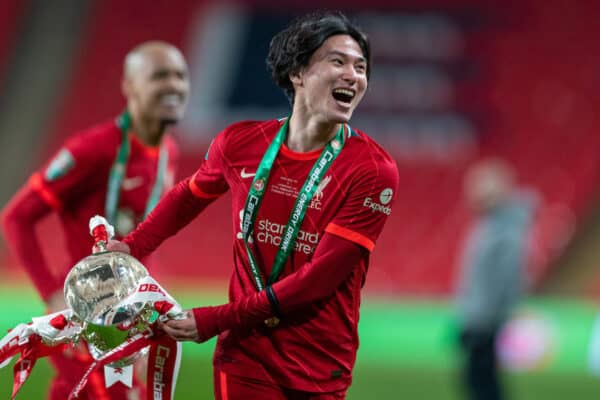 Takumi Minamino – From Red Bull Salzburg – £7.25m
---
Signing Minamino for a fee as little as £7.25m was a no-brainer. Much was made of the fact Liverpool had swooped in for him after his impressive Champions League showing for Salzburg in 2019, but the Reds had already done the groundwork on a deal before then.
Indeed, reports suggested that while other clubs – such as Man United – showed interest, they didn't know about the Japenese's release clause, which the Reds took advantage of.
Minamino never nailed down a regular first-team spot, but in truth, many didn't really expect him to. He scored some vital goals in 2021/22 and was the club's top scorer in the FA Cup and League Cup.
Now, Minamino is to join Monaco for a reported fee of £15.4m, meaning the Reds have more than doubled their money. Smart business indeed.
16. Waiting for Konate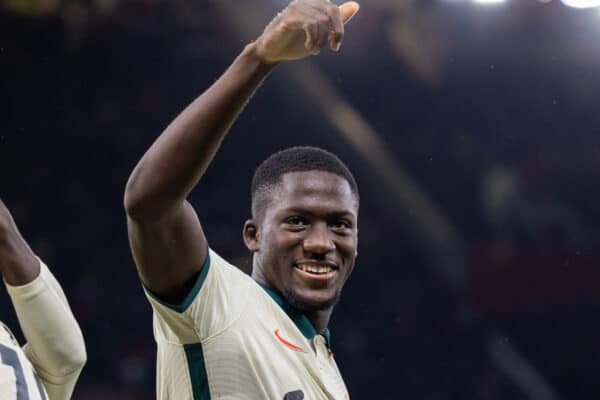 Ibrahima Konate – From RB Leipzig – £36m
---
One of the hallmarks of Edwards' Liverpool business has been waiting for the right player. In 2020/21, when the Reds suffered a defensive injury crisis, many wanted to see the club spend big on a centre-back midway through the season.
In reality, Liverpool would have known exactly the centre-back they wanted. Konate was that player but was unavailable in the January transfer window.
The Reds were prepared to bide their time, paying the Frenchman's £36m release clause the following summer. After an impressive first season, there's every chance it will go on to become one of the best signings of the Edwards era.
15. Gazumping Tottenham for Diaz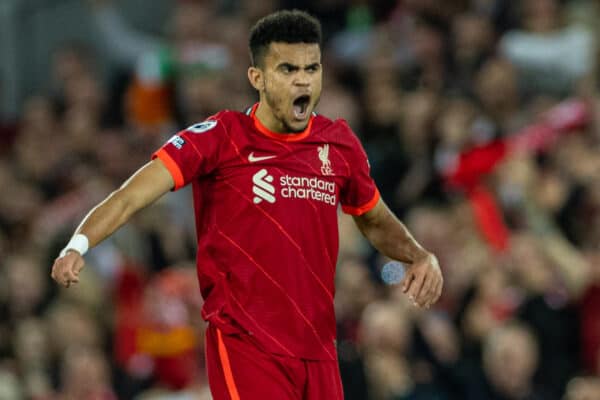 Luis Diaz – From FC Porto – £50m
---
If ever there was a move to signify the power of Liverpool FC in 2022, this was it. Edwards had reportedly identified Diaz as a top target for the summer 2022 transfer window, so when Tottenham ramped up their efforts to sign him in January, the Reds swooped in, leaving Daniel Levy completely helpless.
Julian Ward, Edwards' replacement as sporting director, is said to have been the key negotiator in the deal to bring Diaz to Anfield, with Edwards slowly beginning to hand over the baton, with a view to leaving in the summer.
Diaz hit the ground running, and then some, and could be a main figurehead in this Liverpool team for years to come. Savvy moves once more.
14. Signing world-class midfielder for fraction of real value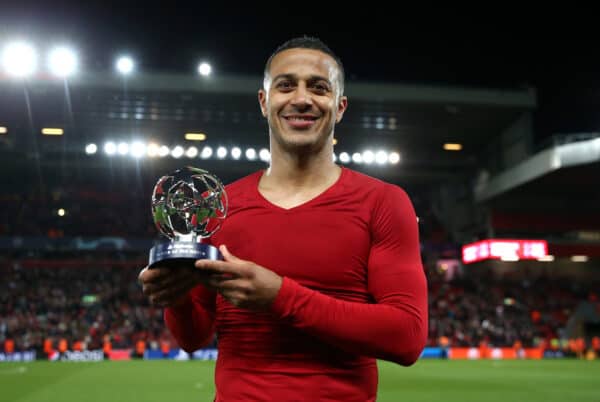 Thiago – From Bayern Munich – £25m
---
In many ways, Liverpool's decision to sign Thiago went against the grain of the typical Edwards signing. At 29, the midfield maestro was very much at the peak of his powers when the Reds came calling.
The Spaniard had been expected to sign a new deal with Bayern, where he won the Champions League in his final season but was enticed by the idea of a new challenge under Klopp.
With a year left on his contract, Liverpool were able to secure Thiago's services for £25m, probably about a third of his market value – not to mention that included an initial outlay of just £5m!
13. Collecting £12.5m for a back-up goalkeeper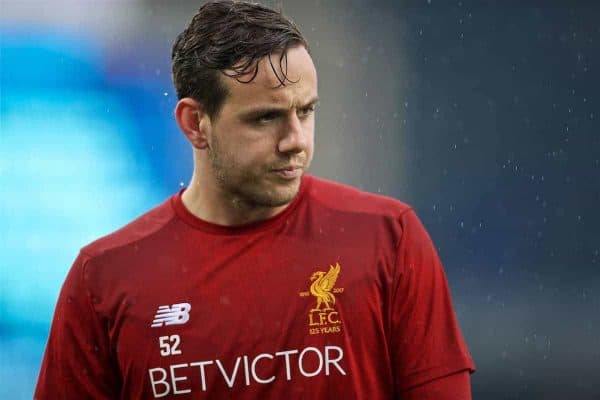 Danny Ward – To Leicester City – £12.5m
---
In the summer of 2018, Liverpool's goalkeeping options were as messy as they'd ever been. Loris Karius had just cost the Reds the Champions League with two dreadful errors, Simon Mignolet was in and out of the team and Ward was another who had failed to convince.
As the season approached, reports emerged suggesting Ward was in line for a chance as Liverpool's No. 1, but with Alisson joining shortly afterwards, that may well have been a ploy to attract interest.
Indeed, Brendan Rodgers' Leicester City came calling. Edwards negotiated an excellent deal worth £12.5m and a 20 percent sell-on clause. Ward has played second fiddle to the Foxes' first-choice option Kasper Schmeichel ever since.
12. Banking £20m for a player with 2 serious knee injuries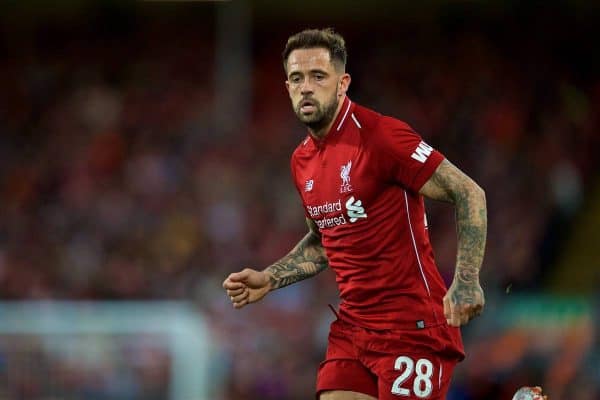 Danny Ings – To Southampton – £20m (Loan with obligation)
---
Ings arrived at Liverpool under Rodgers, costing the Reds an initial £6.5m after a tribunal, but his time at Anfield was hampered by two serious knee injuries.
Klopp was an admirer of his work-ethic and finishing ability, but he was never expected to become a regular starter.
In the summer of 2018, Southampton came calling, with Edwards negotiating an initial loan deal that would result in a £20m permanent move the following year.
11. A cut price deal for future gem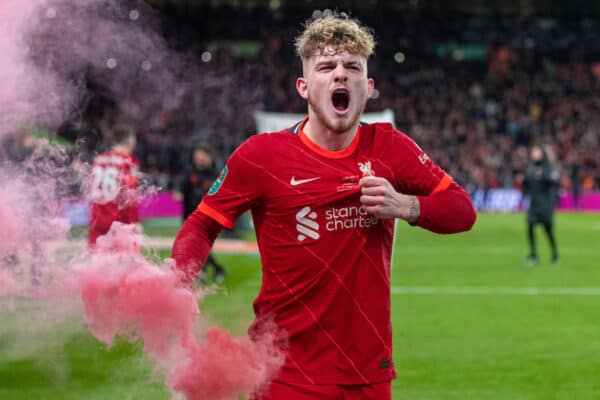 Harvey Elliott – From Fulham – £4.3m
---
As the youngest player in Premier League history, Europe's elite were on guard when it emerged Harvey Elliott had rejected a new contract with Fulham in 2019.
It soon became clear, though, that Liverpool was the only place Elliott wanted to be, having come from a family of lifelong Reds.
Edwards used that to the club's advantage and fought off interest from the likes of Real Madrid. The Reds would end up paying just £4.3m for Elliott after a tribunal, a steal for a midfielder who looks set to light up Anfield for years to come.
10. The Jota/Hoever trade off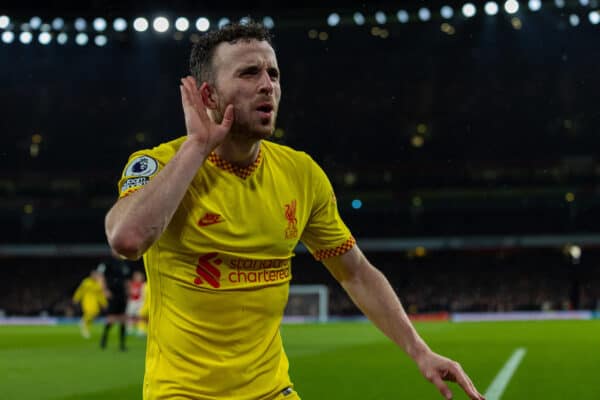 Diogo Jota – From Wolves – £45m
Ki-Jana Hoever – To Wolves – £13.5m
---
Some eyebrows were raised when it emerged the Reds had put together a deal worth £45m for Jota, a player who showed glimpses of immense talent at Wolves but never really on a consistent basis.
In typical Edwards fashion, the deal was done totally under the radar. There were no competitors for Jota's signature and the forward has been a revelation since his arrival at Anfield.
Hoever, a youngster who had shown promise, but was unlikely to emerge as a first-team player, was an added sweetener.
The Dutchman arrived from Ajax for £90,000 in 2018 and ended up leaving in a deal that could end up costing Wolves £13.5m. Edwards at his best.
9. Selling Red without topflight appearance for £23.5m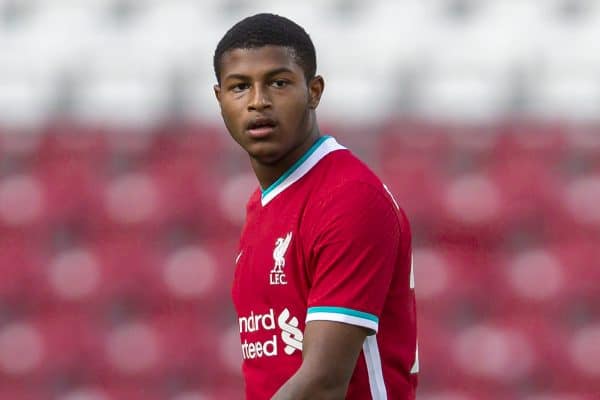 Rhian Brewster – To Sheffield United – £23.5m
---
By all accounts, Brewster looked a Premier League star in the making when he was rising through Liverpool's academy ranks. Injury halted his progress, but a successful loan with Swansea City meant he was a man in demand in the summer of 2020.
Sheffield United, who had enjoyed an excellent first season in the Premier League with Chris Wilder, made Brewster their top target.
Edwards drove a hard bargain and ended up securing a deal worth £23.5m for the striker, the Blades' club-record signing, with Liverpool retaining a buy-back option for the next three seasons.
In what was a dismal season for the Blades, Brewster failed to score a single goal in his first campaign with the club and is now plying his trade with them in the Championship.
8. Lifting spirits with elite signing after Real heartbreak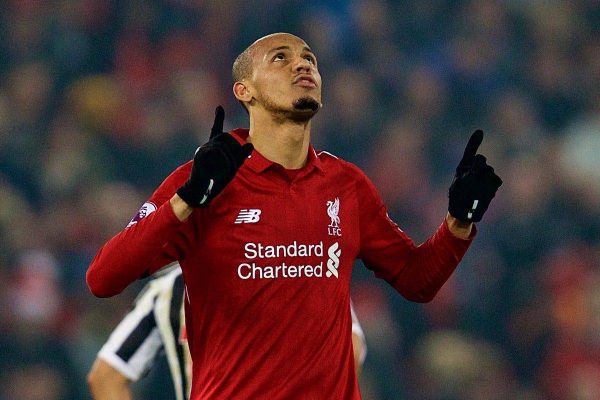 Fabinho – From Monaco – £43.7m
---
When Liverpool were beaten in horrible fashion in the 2018 Champions League final, everyone needed a lift. Days later, Fabinho was doing the Melwood lean, the top-class holding midfielder Klopp's team needed.
The Brazilian would go on to play a key role in the Reds sealing European redemption one year later, before lifting the Premier League, Club World Cup, Super Cup, League Cup and FA Cup in the years to come.
A surprise signing at the time that now sees £43.7m look a snip.
7. Landing £26m for a Klopp outcast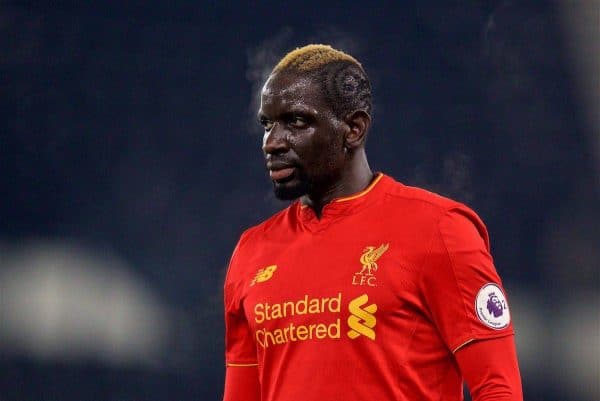 Mamadou Sakho – To Crystal Palace – £26m
---
Having made 80 appearances over his first three campaigns at Liverpool, Sakho was exiled by Klopp following a series of transgressions towards the end of 2015/16.
After an initial loan move to Selhurst Park, Edwards negotiated a £26m permanent switch.
Sakho spent four seasons in South London before returning to his homeland with Montpellier in 2021.
6. Signing the best goalkeeper on the planet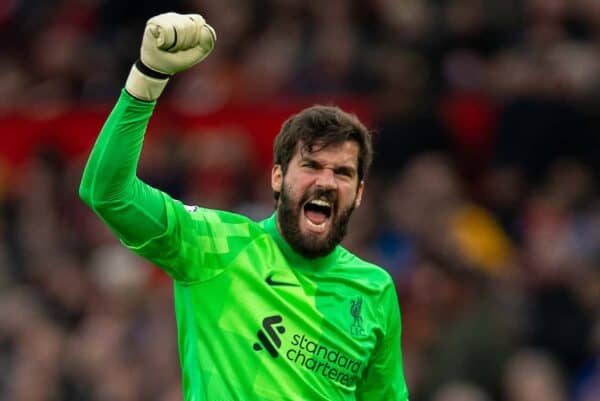 Alisson – From Roma – £65m
---
Alisson was another player Edwards and Klopp believed was worth the wait, and they were absolutely right. Having initially been priced out of a deal by Roma, Liverpool pounced when it emerged the Brazilian would be available for £65m.
At the time it was a world-record fee for a goalkeeper, but he's been worth every penny and more.
The best goalkeeper on the planet plays for Liverpool and it's all thanks to Edwards.
5. Making a £14m profit on Solanke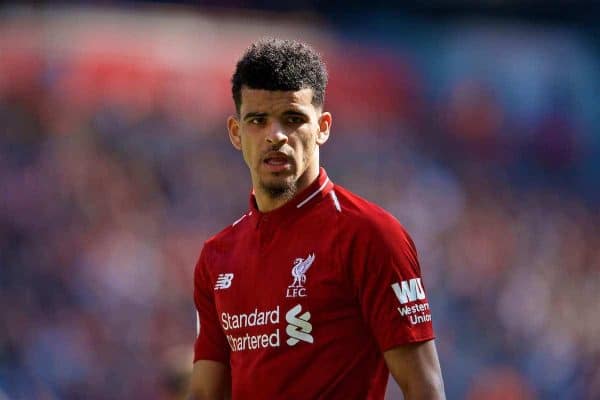 Dominic Solanke – From Chelsea – £5m
To Bournemouth – £19m
Profit: £14m
---
Having been a prolific goalscorer for Chelsea at youth level, Dominic Solanke was an intriguing addition to Klopp's ranks when he arrived in 2017.
He would end up costing the Reds around £5m after a tribunal, with Edwards knowing there was every chance the club would make a profit on the Englishman should he not fulfil his potential.
That would prove to be the case, with Bournemouth agreeing to pay around £19m to secure Solanke's services in January 2019.
Another Edwards masterstroke, especially when you consider who then arrived for less than that figure!
4. Signing the world's best defender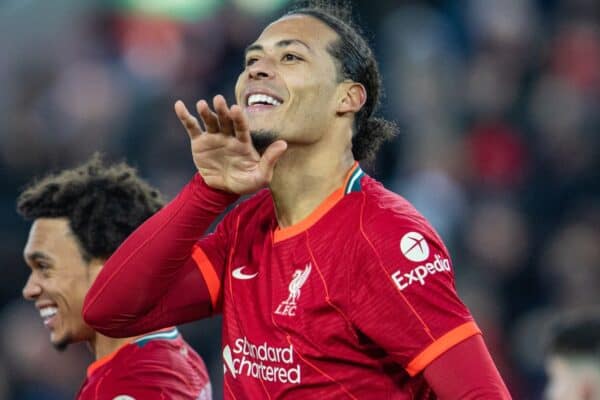 Virgil van Dijk – From Southampton – £75m
---
The signing that transformed Klopp's Liverpool team. While outsiders scoffed at the £75m fee Liverpool paid to secure Van Dijk, Edwards was in no doubt that this was good business for the club. How right he was, too.
Having tried and failed to sign the Dutchman in the summer of 2017, Liverpool were prepared to bide their time to acquire their number one target. He was certainly worth the wait.
Van Dijk has been integral to all of Liverpool's success in recent years and remains the most complete defender in the game.
3. Signing Salah for half the price of Maguire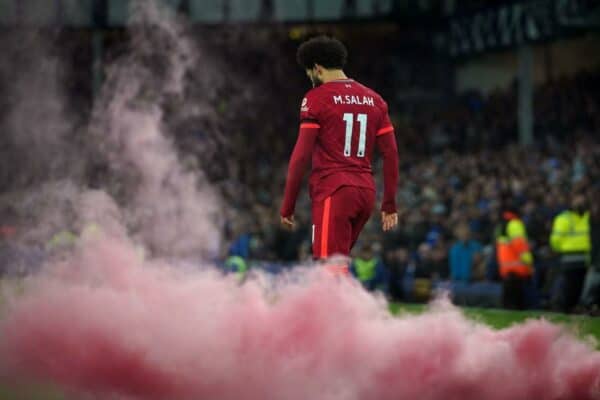 Mohamed Salah – From Roma – £36.9m
---
Another signing everyone questioned and another Edwards got absolutely spot on. Klopp has developed Salah into one of the very best players on the planet, something nobody saw coming when he arrived at Anfield in 2017.
The Egyptian will go down as one of the very best goalscorers in the club's history. Edwards saw something in Salah that simply nobody else did, and for that, Liverpool fans will be eternally grateful.
2. Effectively swapping Stewart for Robertson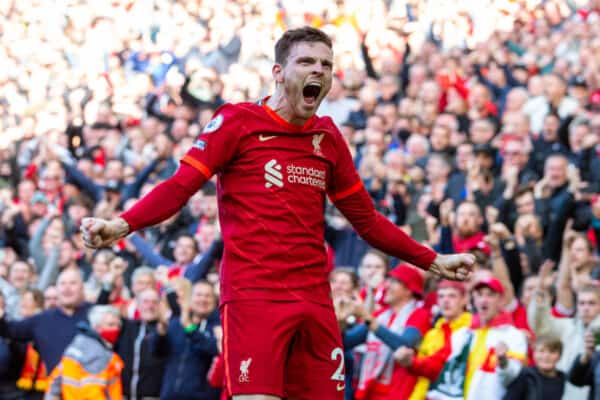 Andy Robertson – From Hull City – £8m
Kevin Stewart – To Hull City – £4m rising to £8m
---
Many were underwhelmed when it emerged that the club had identified Robertson as the left-back they wanted to compete with Alberto Moreno in 2017.
Yet again, Edwards had seen potential in the Scotsman that nobody else had picked up on. The Scotsman has since developed into the best left-back in the world during his time at Anfield.
The remarkable deal that saw Robertson arrive at the club makes this one even better. Edwards got a deal wrapped up for £8m, with inexperienced midfielder Kevin Stewart moving in the other direction for a similar figure. Crazily good business.
1. Transforming club with sale of Coutinho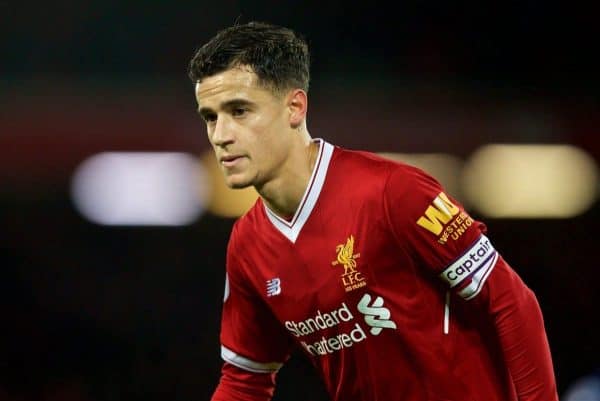 Philippe Coutinho – To Barcelona – £142m
---
Nobody wanted to see Philippe Coutinho leave Liverpool, Edwards included, so when Barcelona made him their No. 1 target in January 2018, the Reds' sporting director ensured he negotiated a package that would ultimately turn the sale of the club's best player into an overwhelming positive.
Coutinho left for £142m, money which paid for the game-changing signings of both Alisson and Van Dijk. The Brazilian's time at Camp Nou couldn't have gone worse, reflected by the fact he is now playing for Aston Villa and Barcelona are completely crippled.
Edwards also negotiated a clause into the deal that stopped Barca from poaching any more of Liverpool's players for three years, with Roberto Firmino believed to be of interest at the time.
A transfer that ruined Barcelona and brought the glory days back to Liverpool.
---
And a few that didn't make the cut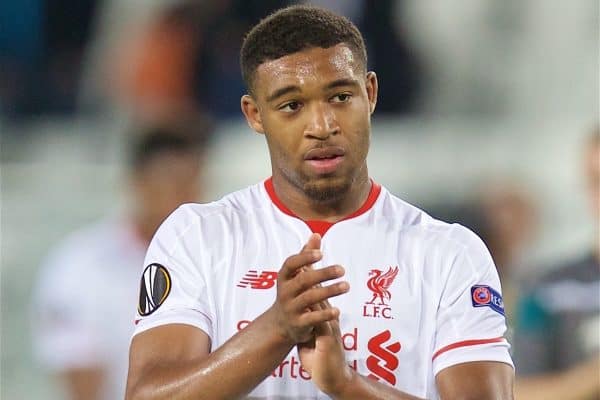 It's worth pointing out that, while Edwards wasn't officially made sporting director until November 2016, he will have played a key role in the business done during the 2016 summer transfer window, in his role as technical director.
Edwards will have played a part in the deals that saw Bournemouth spend a whopping £21m on Jordon Ibe and Brad Smith, with Crystal Palace splashing £32m on Christian Benteke and Joe Allen sold to Stoke City for £15m in the same window.
Joel Matip arrived on a free transfer (surely one of the best Bosman in football history?), while Sadio Mane and Gini Wijnaldum would go on to become two of the club's modern-day greats.
Here's to you, Michael Edwards. The man who helped take Liverpool back to the very top.