Speaking to the club's official website on the second day of pre-season, Alex Oxlade-Chamberlain compared Liverpool new boy Darwin Nunez to one of his current team-mates.
After joining in a deal that could end up being worth a club-record £85m, Nunez is expected to link up with the squad before their trip to Asia this weekend.
The Uruguayan caught the eye when the Reds faced his former side Benfica in last season's Champions League quarter-finals, with Oxlade-Chamberlain particularly impressed.
In an interview with liverpoolfc.com on Tuesday, the midfielder compared Nunez to Luis Diaz, who also left a lasting impression when up against the Reds for Porto in the first half of last season.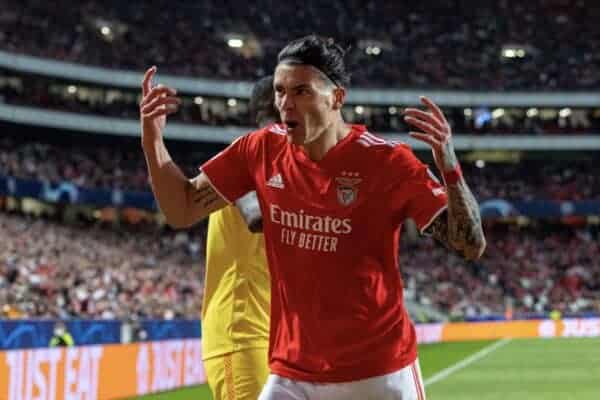 "I think obviously Darwin, we played against and saw him first hand and I think everything that we saw in those games… he reminded me a little bit of Luis when we played against him when he was at Porto," Oxlade-Chamberlain said.
"He's that sort of a player that you know what you are going to get from – the athleticism, the speed, the strength, the power – and it was the same with him.
"I remember having to chase Luis back at Anfield at one point and he made me stick it into fifth gear and then try to find sixth to keep up with him!
"You sort of remember those things and when he walked through the door that was the first thing I remembered – don't try to get in a race with him if I'm expecting to win! I think Darwin would be the same."
Oxlade-Chamberlain also eluded to Virgil van Dijk's comments on Nunez and revealed Ibrahima Konate also spoke glowingly of Liverpool's new No. 27.
"I think Virgil said first hand and Ibou [Konate] said as well how quick and strong he was," he added.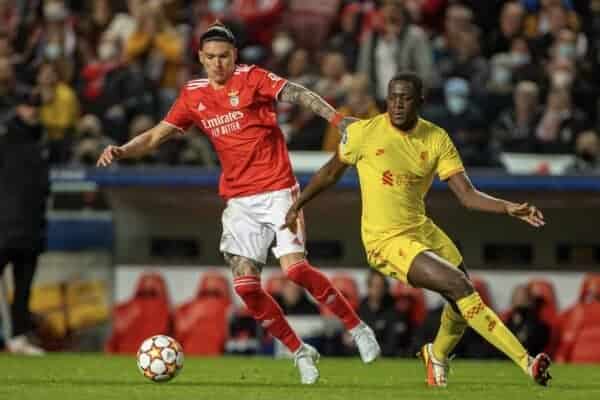 "I think he had that confidence and swagger about him as well and I think as a striker, as a forward player, you sort of need to have that confidence to go and do good things and lead the team from up there."
Fabio Carvalho was the first of the Reds' summer signings and Oxlade-Chamberlain says he's spoken to players at Fulham about the Portugal under-21 international.
"Fab, he's obviously a young player, very technically gifted. I saw a few little bits from him at Fulham last year and from guys I know there, they all speak very highly of him," he continued.
? Fabio Carvalho: "I feel like to be the best player in the world, you have to play with the best.

"That's what I'm here to do." ? pic.twitter.com/A8KhI7zJ86

— This Is Anfield (@thisisanfield) July 3, 2022
"So I'm sure we're going to see him learn from a lot of the boys around here as well and settle in."
Liverpool fans are likely to get their first glimpse of Carvalho in the pre-season friendly against Man United next Tuesday.
Having not yet begun his preparations for 2022/23, Nunez is perhaps more likely to make his bow when the Reds face Crystal Palace in Singapore three days later.