Two years ago, Liverpool were taken aback by Watford's price tag for attacking target Ismaila Sarr, but now the Championship club are struggling to shift him.
At the end of the title-winning campaign of 2019/20, Jurgen Klopp and the club's recruitment staff identified a new forward as one of their priorities in the transfer window.
With question marks over Takumi Minamino and a heavy burden on Mohamed Salah, Sadio Mane and Roberto Firmino, the decision was made to bolster the attacking ranks as part of a long-term evolution.
Sarr's name emerged on a three-man shortlist for a summer at the height of the COVID-19 pandemic, after netting six goals and laying on six assists in 30 appearances for Watford the previous campaign.
The winger seemed to fit the bill for a new signing at Anfield, as a tall, strong, quick and versatile forward who could both create and finish chances.
But in initial conversations with the Watford hierarchy, it soon became clear that Liverpool would be either unable or unwilling to complete a deal for the then-22-year-old.
According to widespread reports, Watford wanted in excess of £40 million, and crucially, they were not open to a structured deal due to the financial impact of the pandemic.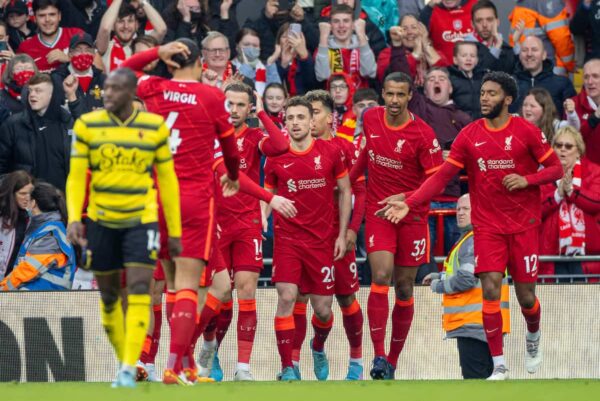 Liverpool opted to sign Diogo Jota from Wolves instead, and though the Portuguese will eventually cost the club up to £45 million, the transfer only required a 10 percent down payment.
Jota's impact has been spectacular, with 34 goals in 85 outings to date, and reports claim he is now in line for a new contract with a "significant pay rise."
Meanwhile, at Watford, the club are struggling to secure a sale for Sarr, with sporting director Cristiano Giaretta telling the Watford Observer that the Senegal international "would like to leave."
Sarr was unable to travel for Watford's pre-season training camp in Austria due to visa issues, but Giaretta anticipates a role in the first team if a move does not present itself.
"They would like to leave and have been looking at potential moves," he said of Sarr and Emmanuel Dennis.
"But they are not causing us any problems. They are not banging on our door to get away as soon as they can.
"They will stay at the club if the market doesn't deliver something we think is acceptable, in the same way Sarr stayed with us the last time we were in the Championship."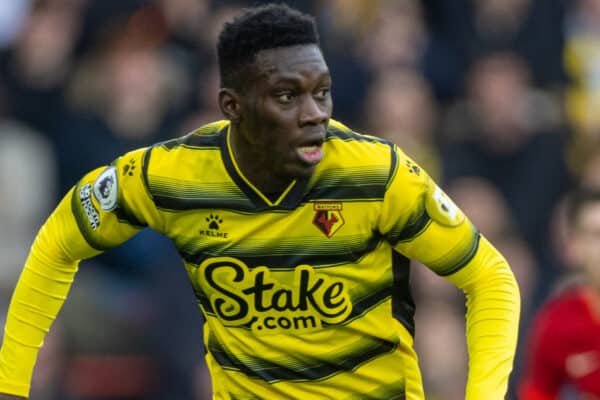 Watford paid a club-record fee of £40 million for Sarr back in 2019, but in 92 games for the club he has 24 goals and 18 assists, with only five goals and two assists in 22 games in last season's Premier League.
The Hornets find themselves yo-yo-ing between the Premier League and Championship, with Sarr struggling for consistency since his move to Anfield broke down.
Sarr now has two years left on his contract, and it is highly unlikely that Watford will secure anywhere close to that £40 million fee they quoted Liverpool back in 2020.