In November it was revealed that Fenway Sports Group were open to selling Liverpool, but who are the groups that have been linked as potential buyers?
Two months after news emerged that FSG were exploring a sale, we're no closer to finding out what's next for Liverpool FC.
Reports in December suggested that John Henry was leaning towards a minority partner rather than a full sale, but we're yet to learn of any serious negotiations on either front.
There have, however, been a number of people and consortiums touted as possible buyers. Here, we look at 12 groups who have been linked with the purchase of LFC.
The Ricketts family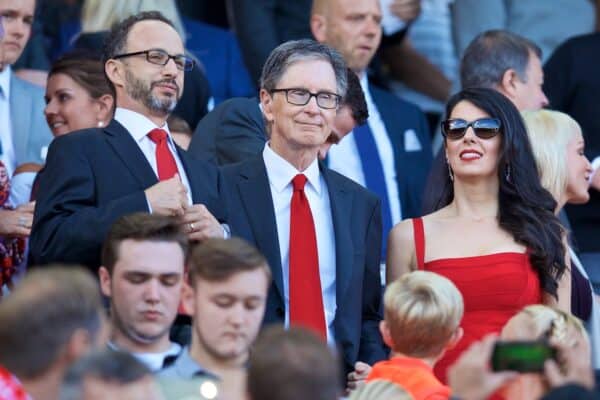 When it was first revealed that FSG were putting Liverpool "up for sale," the Ricketts family, who own the Chicago Cubs baseball team, were one of the first groups to be linked as possible buyers.
The Times' Matt Lawton reported that "there could be interest" from the family, who were leading contenders to buy Chelsea last year, and have also explored bidding for Tottenham in the past.
According to Forbes, the Ricketts family is worth an estimated $4.6 billion, with family patriarch Joe Ricketts founding the brokerage firm TD Ameritrade in 1975.
However, back in November, The Telegraph's Matt Law said that despite being one of the shortlisted bidders to buy Chelsea last year, the Ricketts family will not be making an offer to buy the Reds from FSG.
Martin Broughton-led consortium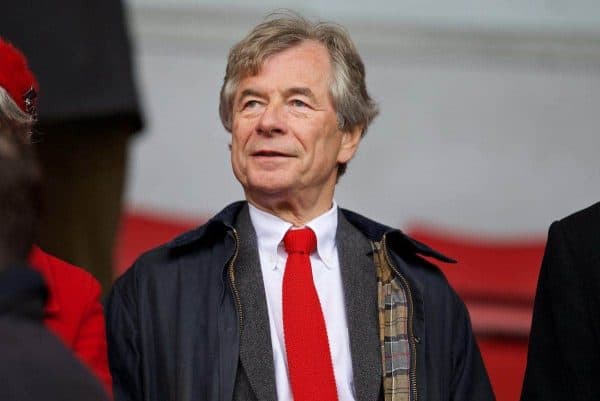 There have been reports that a consortium led by former temporary Liverpool chairman Martin Broughton could also look to take over from FSG.
Broughton was also involved in the bidding process for Chelsea, supported by investment banker Michael Klein, Creative Artists Agency and Evolution Media Capital among others.
These links are particularly interesting given Broughton's previous ties to Liverpool, having overseen the sale of the club from Tom Hicks and George Gillett to FSG back in 2010. He spent six months in the position before being succeeded by FSG chairman Tom Werner.
Nothing more than tentative links at this stage.
Harris Blitzer Sports & Entertainment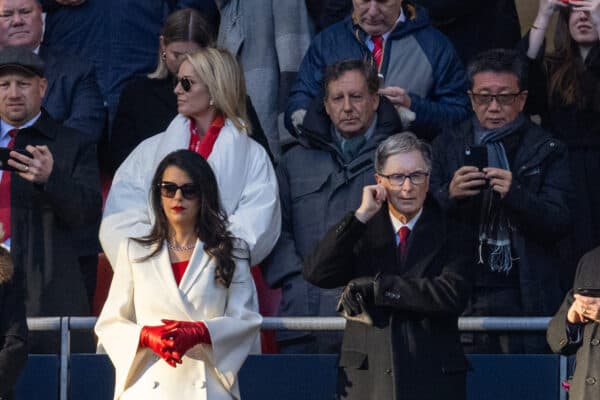 There have been suggestions that Broughton, a Chelsea fan, could lead a consortium alongside Harris Blitzer Sports & Entertainment, who currently own an 18 percent share in Crystal Palace and are said to have a combined fortune of around £7 billion.
But there is the possibility that HBSE could make an independent offer, with CBS Sports' Ben Jacobs naming them as "a genuine suitor" in November.
Aside from their involvement at Palace, HBSE also own Philadelphia 76ers of the NBA.
According to the Echo, sources close to the group "doubt" that any possible interest in acquiring Liverpool will result in a formal offer.
Mumtalakat Holding Company
Bahrain's sovereign wealth fund, with roughly €18 billion of assets under its management, Mumtalakat Holding Company is the majority shareholder of the McLaren Group, including its F1 team.
It also has a minority stake in Ligue 2 side Paris FC and held talks to buy AC Milan last year.
Speaking on Off The Ball, The Athletic's Matt Slater said Mumtalakat's interest in buying Liverpool "had been mooted."
The link was later shut down by Jacobs, but with the King of Bahrain and his son Ahmed Al Khalifa huge Liverpool fans, don't rule out further links.
Stephen Pagliuca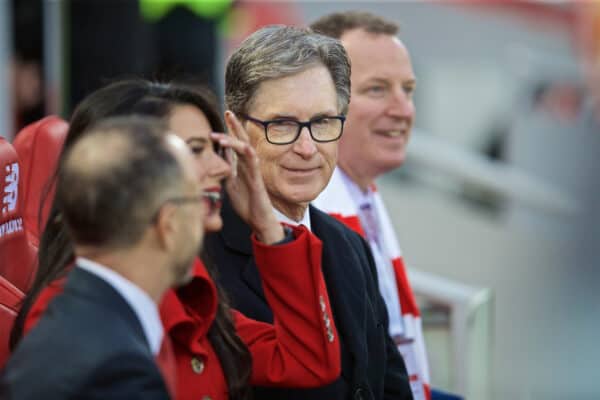 Owner of Atalanta and the Boston Celtics, Pagliuca was another possible suitor to be named by Slater.
The 67-year-old is co-chairman of Bain Capital, a firm with £150 billion worth of assets, and made a move to buy Chelsea last year. A big part of his plan for the Blues was to develop Stamford Bridge into "a world class stadium," but his bid fell short.
Pagliuca is believed to have close links to FSG and has a long-standing interest in purchasing a Premier League club. Forbes linked him with a move to buy Liverpool in November, but there has been nothing to suggest that an approach has been made at this stage.
Mukesh Ambani
Soon after it was revealed that FSG were searching for new buyers, an exclusive in the Sunday Mirror claimed Liverpool had been approached by Mukesh Ambani, who according to Forbes is the eighth richest man on the planet.
Indian billionare Ambani has a net worth of around £90 billion, owns IPL cricket giants Mumbai Indians and helped to set up Indian football's Super League. He is also the owner of Reliance Industries, which is said to have assets worth €220 billion.
However, after Mumbani was also linked with the possible purchase of Man United in December, a story in The Athletic claimed Arsenal was the club he would prefer to buy if he was to enter the football world, with his son a big supporter of the London club.
Investors from Dubai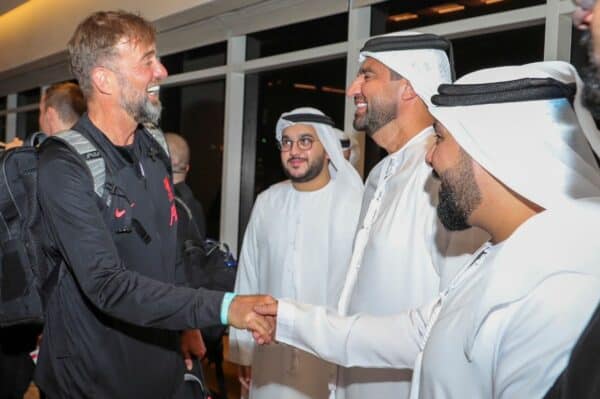 Back in November, Arabian Business reported that investors in Dubai were weighing up offers for Liverpool.
Dubai International Capital claim they almost completed a €360 million takeover of the club in 2007, so there has certainly been interest in the past.
Liverpool held a mid-season training camp in Dubai during the World Cup, with The Athletic's Simon Hughes claiming that there were visitors from the Middle East at the team's hotel, with chief executive Billy Hogan flying in "for a few days at least."
RedBird Capital Partners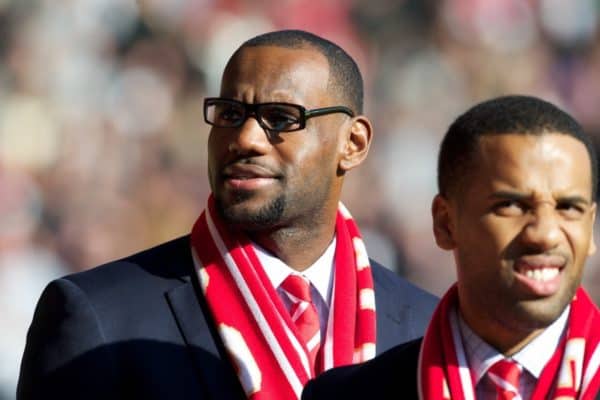 After securing an 11 percent stake in FSG with a €750 million investment in 2021, links suggesting RedBird Capital could eventually gain full control at Liverpool were obvious.
In August of last year, AC Milan confirmed the takeover of RedBird for €1.2 billion, with a minority stake purchased by the New York Yankees.
LeBron James, who is an investor in Liverpool, and Drake are also said to have stakes in the club through their fund Main Street Advisors alongside Red Bird.
RedBird also own Ligue 1 side Toulouse and are regarded as one of the world's most prolific investors in elite sports, with their ambitions high as they branch out throughout the United States, India and Europe.
But links to a full takeover at Liverpool are unfounded, with the Echo's Dave Powell reporting claiming "they have zero interest in divesting their majority shareholding in AC Milan."
Sir Jim Ratcliffe
Sir Jim Ratcliffe receives a standing ovation from the Nice supporters at the Louis-II ????#ASMOGCN #OGCNicepic.twitter.com/YmxtnKuyg6

— OGC Nice ???? (@ogcnice_eng) April 20, 2022
Ratcliffe was one of the first names linked with a purchase of Liverpool when they were put up for sale last year.
One of Britain's richest people, Ratcliffe was among those to make a move to buy Chelsea, but has since explained that he wants to focus on his investment with Ligue 1 club OGC Nice.
A Man United fan, and founder of the multi-billion pound chemicals business INEOS, Ratcliffe's offer to buy Chelsea was believed to be worth £4.25 million.
But in an interview with the Telegraph several months ago, he said he believed turning Nice into a team that would compete with PSG "would represent much better value" than buying one of the top tier Premier League clubs.
Saudi-Qatari consortiums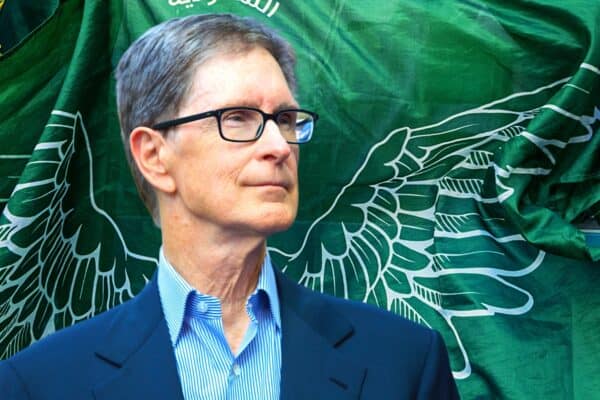 In December, Liverpool based journalist David Lynch, writing for US-based outlet Sporting News, claimed investors from Saudi Arabia and Qatar were "strong early contenders" to buy the club.
"Investors from the two Gulf states have agreed to join forces so as to avoid becoming embroiled in a bidding war for ownership of the six-time European champions," Lynch wrote.
"They are preparing an initial bid in the region £3.2 billion, and their vast shared wealth puts them in a commanding position as they look to complete an Anfield takeover."
Saudi sports minister Prince Abdulaziz bin Turki Al-Faisal also said he hoped there would be someone in the Kingdom who would make a move to buy either Liverpool or Man United.
Investors from Germany

In his report regarding interest from a Saudi-Qatari group, Lynch also said that a consortium from Germany was "further along in the process of tabling a bid."
The identity remains unclear, but it's certainly interesting to see a group from Europe present themselves as potential buyers.
Along with German investors, Lynch added that an American fund had "also registered its interest in putting forward an offer."
Qatar Sports Investments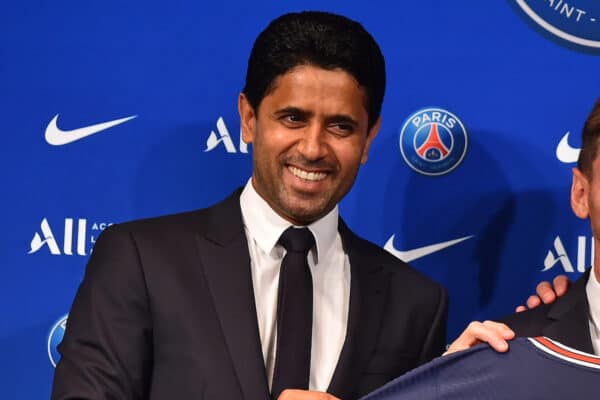 In January, a report from United States business news company Bloomberg reported plans for the Qatar Sports Investments (QSI) group to invest in a Premier League club.
Chairman Nasser Al-Khelaifi is said to have met with Tottenham counterpart Daniel Levy, while the group were claimed to be "considering" bids for Liverpool and Man United.
The group, which also owns Paris Saint-Germain and recently purchased a minority stake in SC Braga in Portugal, are certainly wealthy enough to meet the demands of both FSG and a transfer-hungry support.
But suggestions that the Qatari organisation could buy Liverpool from FSG have already been denied by the Times' Martyn Ziegler. QSI could not complete an outright purchase of any other major European club due to their controlling stake in PSG.