In his assessment of Liverpool's 1-0 win over Wolves, Jurgen Klopp noted how adding Matheus Nunes to the hosts' midfield made it "twice as difficult."
Liverpool produced a much-improved display as they booked their place in the FA Cup fourth round on Tuesday night, with Harvey Elliott's goal the decider.
Having struggled against a heavily rotated Wolves side in the first leg, a mix of fringe players and youngsters dominated for the majority of the game.
However, Wolves were not without their chances, enjoying more possession (58%) and firing 11 shots on goal to Liverpool's seven, with the expected goals scoreline being 1.53-0.16.
And in his post-match press conference, Klopp noted the impact of both Nunes and another player linked with the Reds, Ruben Neves, on the changing landscape of the game.
"It's important in a game like this that you don't get carried away," he explained.
"Because they did well, yes, [but] we dropped a bit deeper, I didn't like that too much, Wolves came up a little bit.
"When you have Neves in the game it changes everything pretty much, and then when Nunes is on the pitch as well it's twice as difficult.
"We did really well. We changed, we just had to be serious and sensible, that we really do that in the right moments."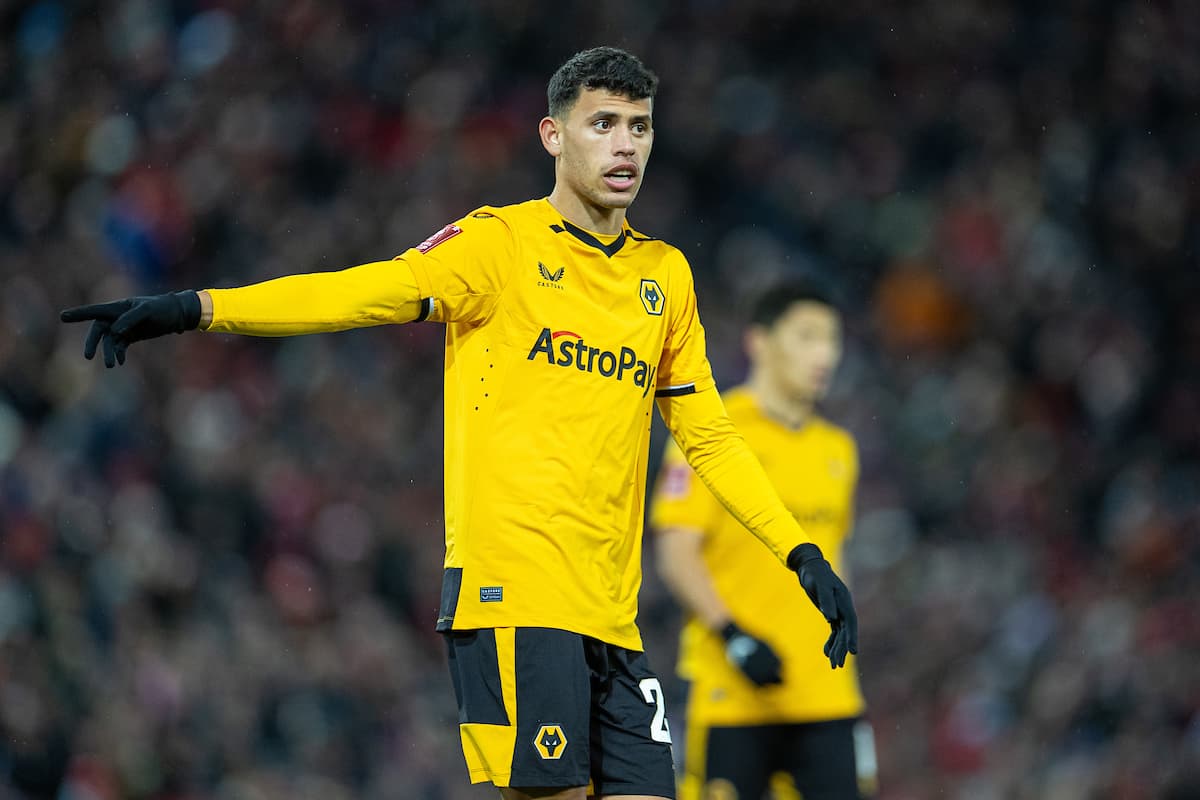 Naturally, not much can be read into Klopp's few words on the 24-year-old, but given Liverpool's widely reported interest in Nunes, it is certainly interesting.
The club were involved in negotiations with the Portuguese last summer, only for a deal to collapse and a commitment instead made to return for him in 2023.
Having joined Wolves after already featuring twice for Sporting CP this season, FIFA rules would prevent Nunes from playing for a third club in the current campaign.
It would be a transfer for the summer, then, and Klopp is clearly an admirer of the dynamic, box-to-box midfielder, who is likely to move for around £44 million.