Man City have been charged by the Premier League over a number of breaches of financial rules after four years of investigations.
Better late than never, right?
The news broke on Monday morning that the Premier League have referred a host of alleged breaches of financial rules by Man City to an independent commission, following on from four years of investigations.
The allegations extend over a nine-season period between 2009/10 and 2017/18 and include breaches pertaining to player and manager contracts, and overstated sponsorship income.
This period of time involves one of Liverpool's battles with City for a league title, 2013/14, and James Milner was part of their team from 2010 to 2015.
Man City have also been charged with failing to cooperate with the Premier League's investigation, those charges date back to the 2018/19 season right through to the present day.
A snippet of the Premier League's statement reads:
"In accordance with Premier League Rule W.82.1, the Premier League confirms that it has today referred a number of alleged breaches of the Premier League Rules by Manchester City Football Club (Club) to a Commission under Premier League Rule W.3.4."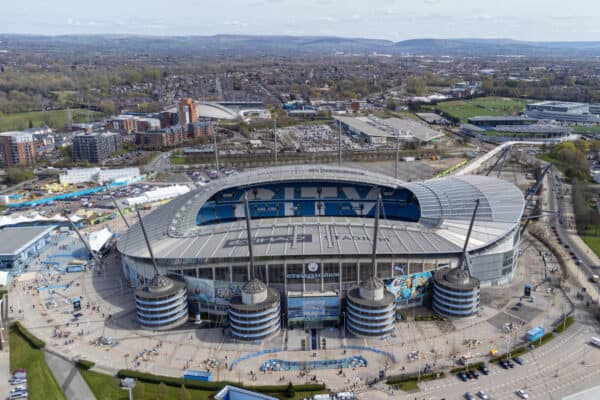 The Times' Martyn Zielger reports that if the charges are proven, a range of sanctions could include point deductions or even expulsion from the league.
As you will have imagined, there was plenty of reaction to the news online when it broke:
Range of sanctions possible including points deductions if breaches are proved.

— Martyn Ziegler (@martynziegler) February 6, 2023
This is absolutely elite https://t.co/gqhdj9co7s

— Scott Saunders (@_scottsaunders) February 6, 2023
Man City tried to say that they make more money than Barcelona and Real Madrid ??pic.twitter.com/ZU5lYo7SSP

— zak? (@ZakKnowsBall) February 6, 2023
The City charges line up with what most have suspected they've been doing for years. Only a week or so ago I was joking about how they're top of the Deloitte Money League. It's artificial. It's never been right.

Interested to see what happens. Will they be stripped of titles?

— Scott Saunders (@_scottsaunders) February 6, 2023
Liverpool gaining 2 league titles in the season they only get 58 points. Now that's unprecedented.

— Matt Ladson (@mattladson) February 6, 2023
Deduct them two points per season for the last decade, that's all. They'll barely notice.

— Andrew Beasley (@BassTunedToRed) February 6, 2023
30 point deduction next season, can't buy anyone for 3 years and have to change their shirt sponsors to Cheats with a new club logo of a cheetah is only fair https://t.co/H2heZXM6va

— D ? (@decayingcactus) February 6, 2023
— LFC Mumble (@lfcmumble) February 6, 2023
No one can be surprised by Manchester City's charge sheet; they have a relatively small fan base that struggles to fill the Etihad.

Yet they top the revenue charts.

A blind man could see something was being done to manipulate and inflate figures behind the scenes. pic.twitter.com/sTcg6mQDca

— Chelsea Dodgers ? (@TheBlueDodger) February 6, 2023
So if Man City are found guilty they can face fines and a point deduction from the Premier League.

Sorry but for 12 years of cheating that punishment isn't enough, relegate them and take their titles off them.

— Paul, Manc Bald and Bred (@MufcWonItAll) February 6, 2023
That's how you know, that Liverpool side that took Man City to the very end was special. We were against a club that breached financial rules for years.

— – (@AnfieldRd96) February 6, 2023
PL opened their investigation into City's alleged widespread cheating on 8 March 2019, so it's been almost four full years to reach this point. If found guilty as charged (if … City will lawyer up as ever, then go to CAS), I guess ANY punishment possible.

— Nick Harris (@sportingintel) February 6, 2023
https://t.co/DA8AF2YdpY pic.twitter.com/Tp3KVsac8J

— John O'Sullivan (@NotoriousJOS) February 6, 2023
People saying we've seen it before. But this is different. This is why the Premier League took their time. Man City will fight this at CAS. But they are in big trouble.

— Sponge (@monkeysponge) February 6, 2023
If they could save any potential points deduction for next season, rather than this one, that would be great ? https://t.co/ZynE4Gkv9H

— Jack Gill (@jacklfcgill) February 6, 2023
---
Liverpool fans will have a certain opinion or two on this, and rightly so, and now the charges are out there, time to see if any sanctions come of it.
UEFA previously banned City for two years for alleged financial fair play breaches over sponsorship payments but that was overturned in 2020 by the Court of Arbitration for Sport due to time-barred restrictions, that restriction is not in play with the Premier League.