With Liverpool only adding Cody Gakpo to their squad in the January transfer window, many feel they have left themselves short, with Jamie Carragher going as far as to say the Reds may have "given up" on a top four finish.
Jurgen Klopp's side look set to make big changes to their squad this coming summer, with the need to refresh the midfield obvious throughout this season.
With several of their rivals strengthening their squads in January, and with Liverpool 10 points adrift of the top four at present, the prospect of Champions League football at Anfield next season is looking more and more unlikely.
Carragher, though, is holding fire with his judgement of Liverpool's transfer business until the summer, with the Reds' habit of waiting for the right player serving them well under Klopp.
"In terms of transfers, I can understand the frustrations of Liverpool fans when they see other clubs spending left, right and centre, and because Liverpool are not bringing someone in, it almost looks like they have given up on that fight for the top four," Carragher told Sky Sports.

"But what I would never want my club to be, which is what they were when I was a player, is a little bit scattergun, panicking at different times, whereas Liverpool over the last four or five years have been a model that other clubs around Europe have wanted to follow.
"And what they do not do is panic in the transfer market, and I think Jurgen Klopp has shown that before when he has had really successful buys that he has brought in, like Virgil van Dijk, who he waited for before bringing in.
"If Liverpool are not bringing players in now because they have not got the money, or the player is not there that Klopp wants, that is a completely different argument that we do not know, we are not privy to that information."
Jude Bellingham is believed to be the Reds' top summer transfer target, and is expected to cost at least £100 million.
After their attempts to sign Aurelien Tchouameni were unsuccessful last summer, Carragher can understand why Liverpool have not splashed the cash on an alternative for the time being.
"I am convinced Liverpool will have a big summer," he continued.
"I am sure a lot of fans wanted them to have a big January, but I would not want Liverpool to go back to what they used to do when I was playing where you would be buying players and hoping that it would work.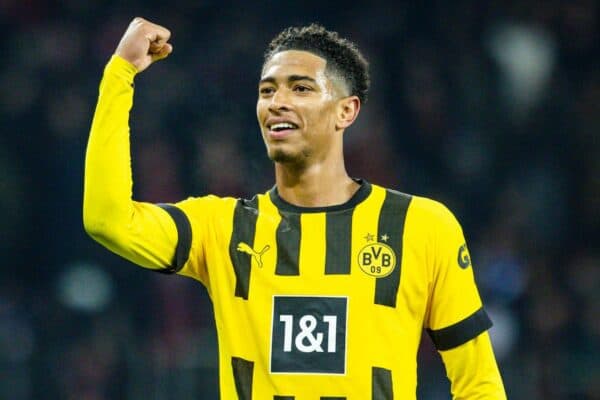 "More often than not Liverpool's signings have worked because Klopp gets the man that he wants and they bide the time for him and do not panic.
"That does not mean I am right, or the club is right, in terms of Klopp, but I think it got to last summer and they were well aware of what they needed to do in midfield and they tried to sign Tchouameni and he went to Real Madrid.
"I think Liverpool were at the stage last summer they almost won four trophies and they were in the Champions League final, so they were probably thinking that for us to bring in a player, they need to be special, and they felt Tchouameni was that player and he goes to Real Madrid.
"It is obvious they have been working on the Jude Bellingham transfer for a long time. They [Dortmund] were not going to sell him last summer, so maybe they thought let's wait till this summer, and this midfield can get us through.
"And I have said it before, it has just blown up in their face and, yes, it is their job to see these things before they happen, and they have got that wrong, there is no doubt about that.
"But I can understand it, so I am not going to be massively critical of them for not bringing in a midfield player in the summer because the two players they wanted were not available."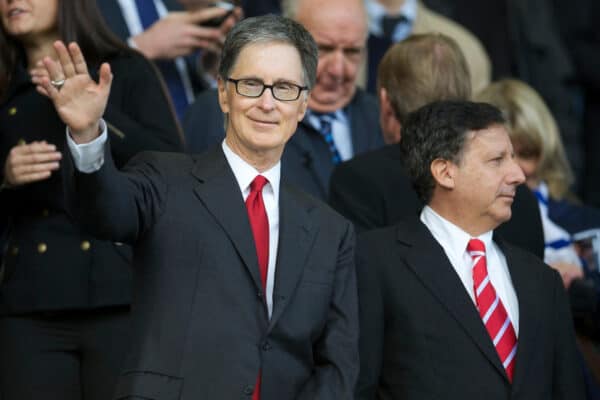 The club's owners Fenway Sports Group are, of course, on the look out for new investment, either in the form of a full takeover or a partial sale.
Carragher feels an injection of funds will be necessary if Liverpool are to strengthen their squad later this year.
"FSG will need to get investment as they will need to spend at least £250 million to £300 million in the summer and I am not about saying every problem that you have you just throw money at it, as Liverpool have proven over the last few years that is not always the answer," he added.
"The answer is to have clever recruitment and they will need that and to have financial backing as they need three central midfielders.
"Now when you go to a scouting department or behind the scenes, it is always interesting who takes the credit for signings – is it someone who has scouted them, or is it the manager getting the best out of them?
"Now, I do not know the answer to that as there are some players who were at Liverpool before Klopp and they were not doing very well, so is that Brendan Rodgers' fault for not getting the best out of them, or is Klopp getting more out of them? Roberto Firmino is a perfect example."