We won it in Madrid, we lost it to Madrid and we were knocked out by Madrid – the common denominator in the Champions League under Jurgen Klopp is bewildering.
Liverpool's 6-2 aggregate defeat to 14-time winners Real Madrid saw them knocked out of the competition for the fourth time since 2018.
It also ensured the continuation of a pattern which the Reds will be keen to put to rest should they qualify for the competition again next season.
Five of Klopp's Champions League campaigns have ended in defeat against a side from Madrid, the outlier coming when Liverpool captured a sixth European crown in, you guessed it, Madrid:
2017/18: Runners-up (vs. Real Madrid)
2018/19: Winners (in Madrid)
2019/20: Last 16 (knocked out by Atletico Madrid)
2020/21: Quarter-final (knocked out by Real Madrid)
2021/22: Runners-up (vs. Real Madrid)
2022/23: Last 16 (knocked out by Real Madrid)
Here is a quick summary of Klopp's exploits in the Champions League with Liverpool:
2017/18: Runners-up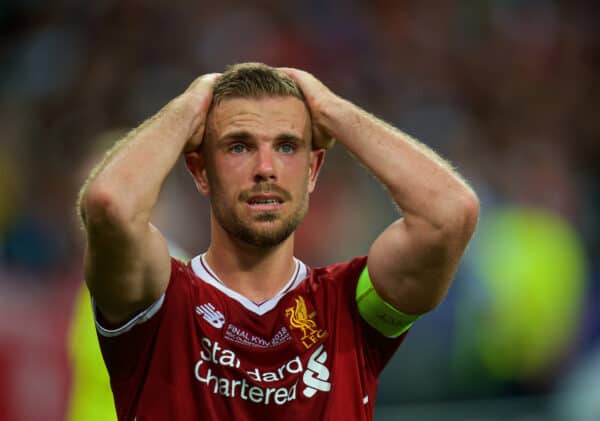 A magical run saw the Reds reach the final in only their second appearance in the competition since 2010.
Liverpool's imperious front three of Mohamed Salah, Sadio Mane and Roberto Firmino were beginning to catch fire and an emphatic dash through the knockout rounds saw Man City and Roma blown away at Anfield.
It ended in defeat against Real Madrid, something we'd come to know all too well, but it was only the beginning of a European journey under Klopp.
2018/19: Champions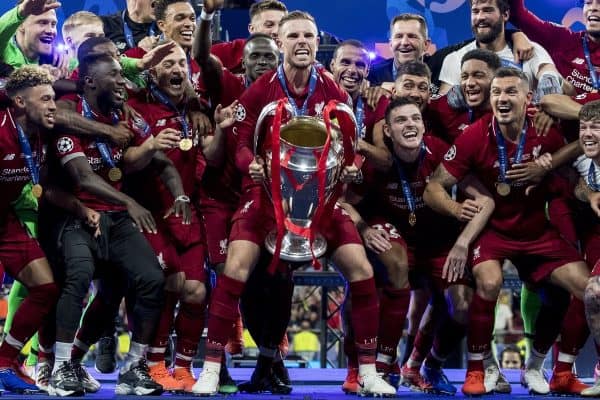 Liverpool bounced back in the greatest way possible, an early Salah penalty and a late Divock Origi strike enough to seal a sixth European Cup in Madrid and the club's first in 14 years.
The run to the final will be best remembered for the famous 4-0 victory against Barcelona, which saw the Reds overturn a 3-0 deficit from the semi-final first leg in what could be Anfield's greatest-ever night.
2019/20: Last 16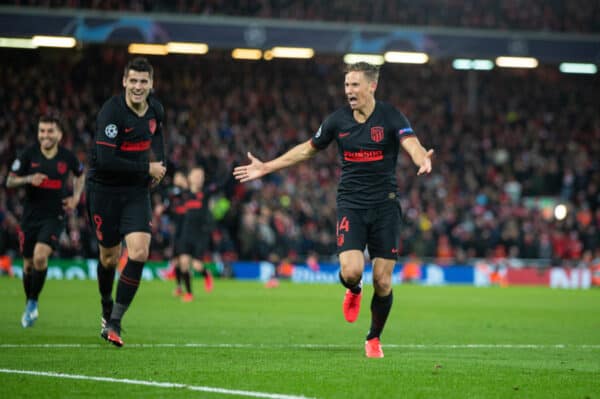 Atletico Madrid dumped Liverpool out of the 2019/20 Champions League in what was to be the last game played at a full Anfield for 17 months due to the coronavirus outbreak.
A 2-0 lead at home surrendered and a defeat to follow, sounds eerily familiar, doesn't it?
Successive Champions League trophies weren't to be, but Liverpool were closing in on the long-awaited 19th league title.
2020/21: Quarter-final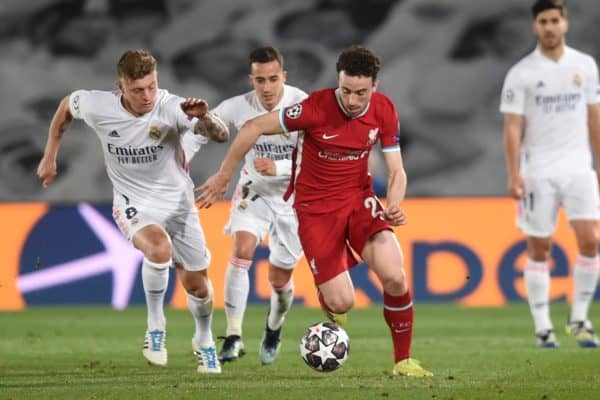 Once again, Real Madrid were responsible for Liverpool's exit from the competition after the Reds failed to overturn a 3-1 defeat.
The first leg was played at Madrid's training ground while building work continued on the Bernabeu stadium, and a 0-0 draw in the second leg at Anfield was enough to seal Liverpool's fate.
2021/22: Runners-up

Them again.
Liverpool's third final in five years will be remembered for all the wrong reasons after chaos outside the stadium saw fans mistreated by police and the kickoff time delayed.
On the field, a lone Vinicius Jr. goal was the difference between the two sides as Madrid captured an unprecedented 14th European Cup.
2022/23: Last 16

For the forth time in six seasons, Real Madrid sealed Liverpool's European fate following a 6-2 aggregate victory.
The tie was all but settled in the first leg at Anfield, where Madrid came from two early goals behind to hit five and put daylight between themselves and the hosts.
It all comes back to Madrid, eh? Home to one of the greatest days in Klopp's tenure but also the birthplace of two clubs we may be content with not seeing for a while!