Though he retired as a professional in May, former Liverpool defender Martin Skrtel is now back playing in his native Slovakia, in a new position.
Skrtel was forced to retire last summer when, after 21 years as a senior professional, back injuries saw him unable to feel his legs when playing.
That ended a decorated career that included spells with Zenit St Petersburg, Fenerbahce, Istanbul Basaksehir and, for eight-and-a-half seasons, Liverpool.
He will represent the Reds again on Saturday in a legends clash with Celtic, before flying straight back to Slovakia where he is set to play for hometown club FK Hajskala Raztocno on Sunday.
As he explained to The Athletic's James Pearce, the 38-year-old Skrtel promised his friends he would rejoin them on the pitch when he had retired – and now he plays as a No. 10, rather than at centre-back.
"I do it for them," he admitted.
"When I first said I was going to play, everyone was thinking it would just be for one game. We had more than 3,000 people there. Now, it's usually about 500 to 600.
"I can't train, because of my back. I just go along each Sunday and play the game.
"For two or three days after, I can't do any kind of outdoor activity because I'm so fucked.
"I've got nine or 10 goals this season. We're second in the table, but I can't say we want promotion. We've got quite an old team.
"Our goalkeeper, I think, is 56, and we have a few other players in their mid-40s. The most important thing is to have fun. We don't push it."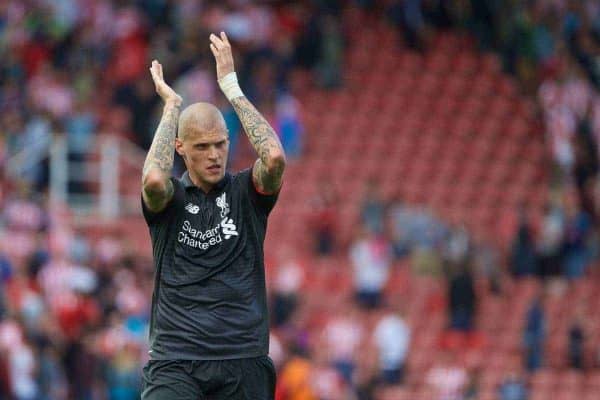 The move to an attacking midfield role may surprise Liverpool fans given his reputation as a no-nonsense defender, but it likely allows him to avoid the more robust elements of the game and showcase his technical ability.
Raztocno is a village in central Slovakia with a population of just over 1,000 people, including Skrtel's parents and many of his childhood friends.
"It's a different kind of experience for me," he told Pearce.
"I want to enjoy still being able to play a bit for as long as possible.
"It's not easy to just say, 'right, I'm finished. I won't kick a ball anymore'. As long as I enjoy it, I'll keep going."
Skrtel also revealed he is working towards his UEFA A License with plans to become a manager, and it is not out of the realms of possibility that a new career begins in Slovakia.
Whether that would be as player-manager, though, remains to be seen!