Goalkeeping legend Bruce Grobbelaar has explained why Liverpool should keep Caoimhin Kelleher at the club.
Having played just three games this season, Liverpool's back-up goalkeeper has been linked with a move away.
Liverpool legend Grobbelaar believes, though, that he should stay at Anfield and praised the Irish international despite his lack of game time.
Grobbelaar, who won 13 major trophies at Liverpool, explained to This Is Anfield why the Reds should keep Kelleher on Merseyside.
"Kelleher is such a beautiful chap," said the Zimbabwean.
"I think we should keep him because Alisson, you do not know when he is going to get injured again and, if he can step in, then we've got the best of both worlds."
Grobbelaar added: "For me, I listen to the powers that be which is Jurgen Klopp.
"And when Jurgen Klopp says we've got the best goalkeeper in the league (Alisson) and we've got the second best goalkeeper in the league in Caoimhin Kelleher, then I would like to keep him.
"He's a young man and is going up against a world-class goalkeeper [but] I'm not saying that he's not a world-class goalkeeper himself."
When asked if Grobbelaar himself had faced a similar situation to Kelleher's current predicament, he said: "I was very blessed that I came to take over from the best goalkeeper Liverpool has ever had in Ray Clemence.
"And, Ray Clemence left and I was thrown in at the deep end.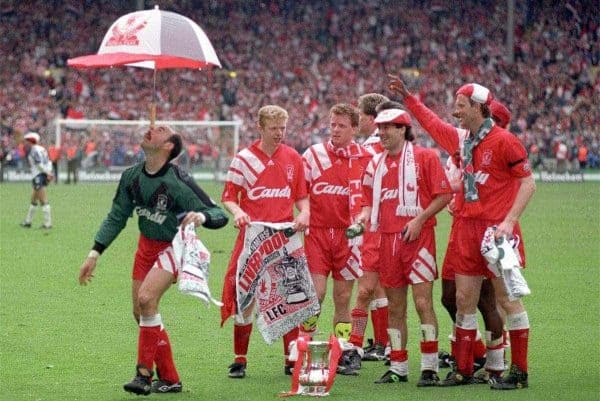 "From there on in, I had people behind me pushing me."
Andy Jones of The Athletic has previously claimed the 24-year-old would "jump at the opportunity" to be the first-choice goalkeeper somewhere in the Premier League, with Tottenham, Brighton and Brentford all linked.
However, Jurgen Klopp dispelled rumours of a departure when he said: "I honestly can't see Caoimh' leaving.
"It must be an extraordinary offer for me to start thinking [of selling him]."
Klopp also added that Adrian is unlikely to leave in the summer.
---
Grobbelaar was speaking at the launch of the Run For The 97 5k, which takes place in Stanley Park this weekend. The race is this Saturday (May 27) and you can sign up here.