Fans will get the chance to hear VAR discussions for the first time during Sky Sports' coverage of the Reds' trip to Leicester.
In a bid to increase transparency regarding refereeing decisions, VAR audio will be made available following the game at the King Power Stadium on Monday night.
The technology was introduced at the start of the 2019/20 campaign to assist officials in their decision-making, but it hasn't always been smooth sailing in the four seasons that have ensued.
PGMOL chief Howard Webb will be in attendance on Sky Sports' Monday Night Football show to explain decisions from the 2022/23 campaign along with audio footage from between the referee and VAR in the corresponding fixtures.

Webb retired from refereeing duties in 2014 but has since taken up a role which involves overseeing the standard of officiating throughout the country.
He will be joined by Jamie Carragher and Gary Neville in the studio for Liverpool's penultimate away trip of the season, where all three will dissect some of the big refereeing talking points of the season with the help of VAR audio.
It gives fans unique insight into the dialogue between the on-field referee and the assistants in Stockley Park, something which has been called for ever since the introduction of VAR in 2019.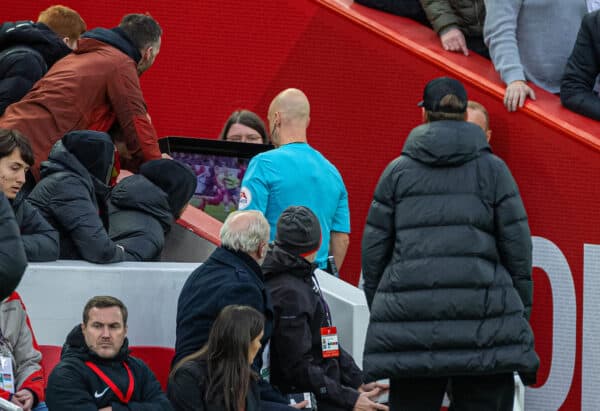 Webb is said to have pushed for the trial since being appointed as the chief refereeing officer of the PGMOL as part of a wider initiative to give supporters greater clarity on the reasons for certain calls.
Liverpool boss Jurgen Klopp has criticised referees and their use of technology on numerous occasions this season and will likely welcome the opportunity for fans to gain access to such footage.
The Reds travel to Leicester hoping to extend their winning run to seven straight games in an attempt to keep the pressure on top four rivals Newcastle and Man United.
All of the coverage, as well as the VAR audio pilot, will be shown live on Sky Sports Premier League and Sky Sports Main Event from 7pm.