Jurgen Klopp has urged Liverpool fans to give Alex Oxlade-Chamberlain and Naby Keita the same send-off as Roberto Firmino and James Milner.
Earlier in the week, the club issued official confirmation that Firmino, Milner, Oxlade-Chamberlain and Keita would all leave on the expiry of their contracts.
That came ahead of plans for a send-off for the quartet at Anfield on Saturday, after the Reds face Aston Villa in their final home game of the campaign.
Understandably, as players with 360 and 330 appearances for the club respectively, Firmino and Milner have taken much of the focus heading into the weekend.
But in his pre-Villa press conference on Friday, Klopp urged supporters to not forget Oxlade-Chamberlain and Keita.
"What I don't like, and I'm pretty sure Milly and Bobby wouldn't like it as well, is if we forget Ox and Naby," he said.
"I really would like to ask our people tomorrow to not forget that.
"I can imagine Bobby – my god, how much I love the guy, and the Bobby Firmino songs are 100 percent deserved – but we have time, if we want, until Monday to give them all the farewell they deserve.
"That's really important.
"I think in the last seven-and-a-half years, I don't know all that I said about Bobby, what I said about Milly.
"If you don't know yet what I think about them, then you just have to go back and read it. My English is not good enough to really express my respect for them.
"But that's the same for Ox and Naby, to be honest, for different reasons."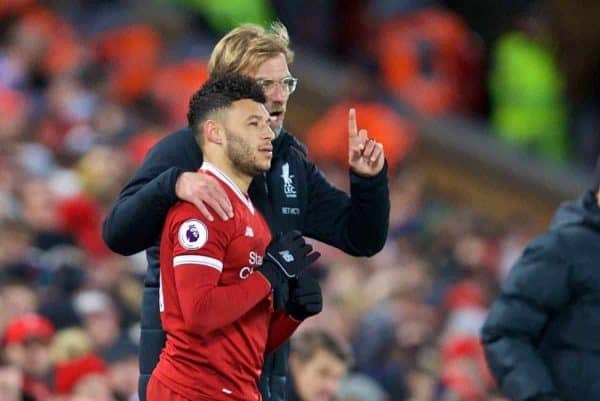 As he continued, Klopp defended the contributions of Oxlade-Chamberlain and Keita alongside those of Firmino and Milner, with the pair having struggled with injuries throughout their time at Anfield.
"In the football world, we all talk about first lineups and stuff like this, what are you doing here and what are you doing there," Klopp said.
"Milly played an incredible number of games, I think I'm the manager he played most often for in this insane career.
All-time best win rates when starting in all comps for #LFC (min. 50 wins as a starter):

?Alex Oxlade-Chamberlain – 73%
?Naby Keïta – 71%
Virgil van Dijk – 69%
Trent Alexander-Arnold – 66%
John Aldridge – 66%
Alisson – 66% https://t.co/KH2IyomTLO

— Michael Reid (@michael_reid11) May 19, 2023
"I'm not sure there will be another manager who he will play more often for, so maybe I won that race. Probably the same for Bobby.
"Ox came here as a young talent, for me, he was already kind of settled and was a big talent at Arsenal, and became here a father, a grown-up man, a great character, a really good guy.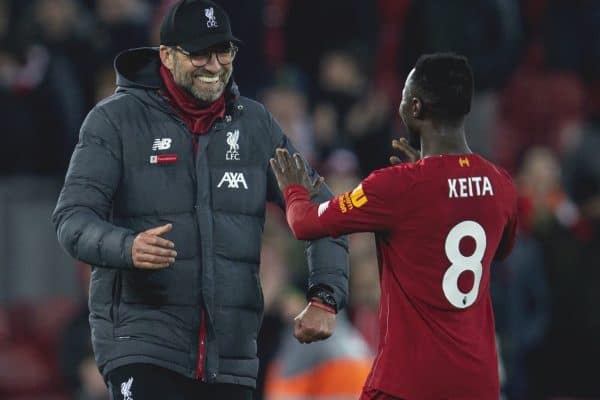 "Naby, everybody knows we spent a lot of money, there were a lot of expectations there [and] of course, because of injuries in the wrong moments, he could not fulfil all of them.
"But [he could fulfil] a lot of them. Go back and look at the big, big games, the goals he scored, the games he played and the football he could play in his good moments.
"So I wish them all just the very best, that they all find a place where they are as much respected as here, and needed, and find their luck again.
"They had a lot [of success] in the last few years, and I hope they can do that again."