Liverpool have already activated one release clause this summer and are linked with others with one – but what are they and how do they work?
The term 'release clause' has been heavily circulated in Liverpool's plans for the summer rebuild, with the club having made use of one already.
But the specifics of such a clause is often a mystery – and it often isn't as attractive for a buyer to activate them over the usual negotiations.
So what do we know about release clauses, and why may Liverpool not like them?
What is a release clause?

Put simply, a release clause is a set fee agreed upon when a player signs a contract with a club, allowing another club to sign that player if the fee is met.
For example, if a player has a release clause worth £60 million in their contract, a buyer could 'activate' that by agreeing to pay £60 million, therefore obliging the player's club to accept.
The player is then permitted talks with the buying club over a move – though they are, of course, not obliged to transfer.
They are not always as straightforward, of course, and much will depend on particular stipulations agreed in the player's contract.
It could be that the release clause only applies to clubs in another league or even excluding certain clubs – or, as in Luis Suarez's case when at Liverpool, just allow talks in 'good faith'.
Who has one?

There are a number of examples of players with release clauses in their contracts, with three of those emerging as part of Liverpool's transfer plans this summer.
Liverpool were able to sign Alexis Mac Allister from Brighton due to a release clause agreed when he signed a new deal with the Sussex club in October.
The specifics of the clause remain private, but the Reds are believed to have paid just £35 million for his signature, with no further add-ons.
Meanwhile, Celta Vigo midfielder Gabri Veiga has a release clause worth €40 million and RB Leipzig's Dominik Szoboszlai's contract includes a €70 million clause which expires at the end of June.
Why might Liverpool not like them?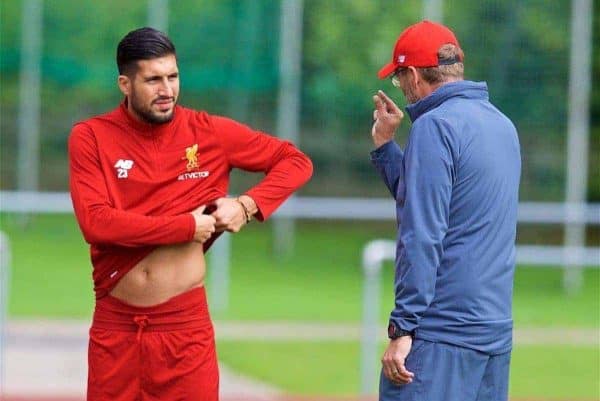 It is widely acknowledged that no player in the Liverpool squad has a release clause in their contract – including Mohamed Salah.
Such is the club's aversion to these clauses that Emre Can was allowed to depart on a free transfer in 2018 rather than sign an extension, as the German would only do so if a release clause was agreed.
As a buying club, at times they can suit Liverpool, such as with the signing of Mac Allister, who was available for significantly below his market value.
On the other hand, a prime example of why the club would avoid paying a release clause comes with Szoboszlai.
Though Szoboszlai may be considered worth €70 million, a release clause typically requires the full fee to paid as a lump sum.
Almost every club will pay for signings in instalments, agreed between buyer and seller, and therefore Liverpool are more likely to allow Szoboszlai's clause to expire before entering negotiations with Leipzig.
They may end up agreeing a fee in the region of €70 million, but that could include a smaller up-front payment plus various further payments and even add-ons or other clauses to 'meet' Leipzig's valuation.
For example, Liverpool could pay €20 million up front, with a further €35 million paid in instalments and the remainder negotiated in bonuses.