Just how much did the struggles of last season spook Jurgen Klopp? The next few weeks should give us the answer.
Make no mistake, this is a vital period for Liverpool and for their manager. "Training over transfers," may be one of Klopp's key mantras, but he needs both this summer if he is going to steer the Anfield ship back on course.
Whichever way you slice it, the 2022/23 season was a huge disappointment, and one which could have long-lasting ramifications.
A drop-off in performance may have been inevitable, given the Reds' exploits the previous year, but if it is one thing to fail to challenge for a quadruple, it's quite another to fail to secure even a top-four finish.
How damaging that will prove to be, only time will tell. Liverpool remain, with the bookmakers at least, second favourites to win the Premier League next season, but that feels like a nod to the past rather than the future.
The reality is that Klopp and his team have major questions to answer.
Transfers and tactics

The immediate ones surround recruitment.
Alexis Mac Allister represents a good start to the summer window, a fine player at a bargain price, but the Argentine World Cup winner is no magic bullet.
His signing needs to be backed up by at least two more players who can strengthen not only the squad, but threaten the first XI too.
Whether that's Khephren Thuram, Ryan Gravenberch, Manu Kone or any of the other 352,894 players linked in recent weeks, the point is that Liverpool have work to do. They need to be busy.
The other questions, and the ones which will only begin to be answered once the players report back for pre-season training in a couple of weeks' time, surround the tactical evolution of Klopp's side and what they have learned from last season's struggles.
Plenty, one would hope and assume.
Klopp has suggested that the final weeks of the last campaign have not altered his plans, and that should be greeted with encouragement by supporters.
Things must change

Liverpool may have embarked upon an 11-game unbeaten run, but rarely did they look truly convincing.
The final two matches, the soporific draw with Aston Villa and the madcap one at Southampton, should alone be enough to reinforce the view that things have to change next season.
Klopp has not shied away from Liverpool's issues, even going so far as to indirectly accuse his players of hiding behind easy excuses – the marathon 2021/22 season – after the defeat at Wolves in February.
His Monday team meetings at the AXA have, by all accounts, seen him offer some pretty cutting assessments, and rightly so.
The question marks are plentiful.
What, for example, will Klopp choose to do with Trent Alexander-Arnold, who looks re-energised by his midfield flirtations for club and country?
How can Darwin Nunez be squeezed into the attack? Will Curtis Jones build on his springtime promise? Can Jordan Henderson and Thiago's game time be better managed? And is the decline of Fabinho a permanent one? If so, what does that do to the 'box' midfield we saw?

Rest assured, these issues will have dominated Klopp's thoughts during his summer vacation.
He is many things, the Liverpool manager, but he is not blind and he is certainly not "dumb" – as he liked to keep reminding us in press conferences last season.
It is fair to wonder, though, about his ruthlessness and whether he has the ability, or rather the willingness, to make tough decisions regarding players who have delivered for him previously.
He has already lost four such players this summer – though if he'd had his way, he'd have kept at least three – and there are legitimate question marks surrounding plenty of others.
Henderson and Fabinho, for sure, but also Thiago, Joel Matip, Joe Gomez. Even Andy Robertson and Virgil van Dijk have points to prove.
Klopp's mistakes and informal reviews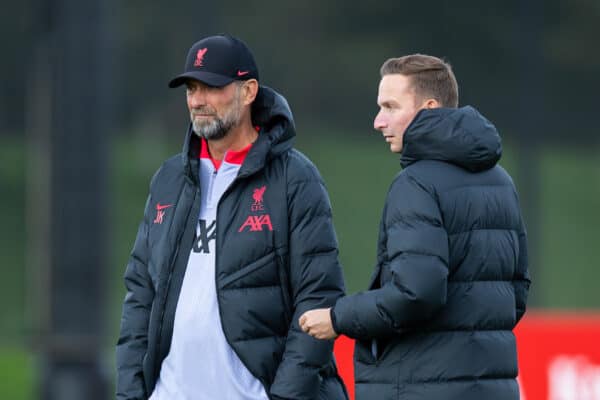 So too does Klopp himself, because if Liverpool's players underperformed last season, then so did he.
There were mitigating factors, for sure, but how often did his team fail to play to its potential? How often did it start games slowly and allow lesser sides to pick them apart? How often did his in-game changes fail to improve things, or make them even worse?
He and Pep Lijnders, his trusted assistant, know they made mistakes and that they have puzzles to solve.
They are in contact constantly, and while there are regular staff meetings at Kirkby, in which issues are raised and discussed, there is also a pretty informal nature to the coaches' communication – and indeed that with the football recruitment team.
Klopp would regularly, for example, wander into the office of Michael Edwards and Julian Ward, the past two sporting directors, with thoughts and suggestions, and vice versa, and one would assume that will continue now Jorg Schmadtke is in place.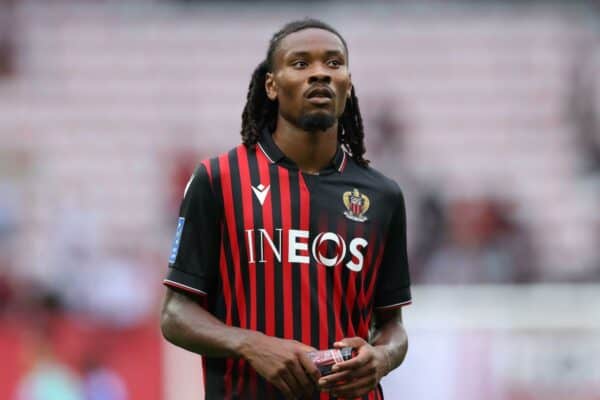 Targets have been drawn up for months. Sources at Liverpool said as far back as January that the recruitment team were operating off a longlist, with midfield the key and obvious area of focus.
Some of the names on the list were dependant on Champions League qualification, but most were not.
Mac Allister, for example, was identified before the end of the summer 2022 window as a player of interest, and that only accelerated when he signed a new contract in October, featuring a clause which would enable them to sign him at a discounted rate.
Liverpool, anyway, accepted pretty early in the campaign that there was a chance they could miss out on the top four, given the unexpected rise of Arsenal and Newcastle and their own unexpected issues.
Even when their form improved in the spring, there was still a feeling that they were one or two wins short, and so plans for the summer were advanced, with the assumption that Europa League football was the best they could offer players.
Make Liverpool 'terrible' again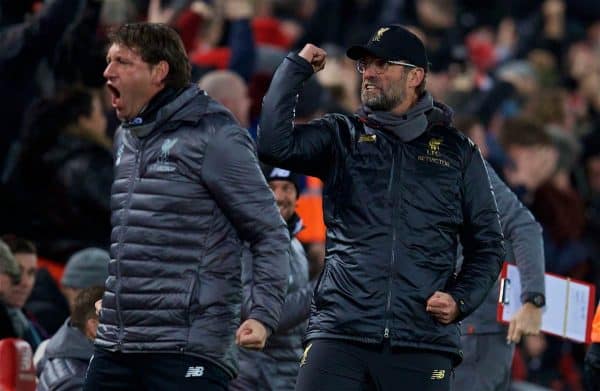 And so to the future, with a nod to the past.
When he arrived on Merseyside in 2015, one of his early team meetings at Melwood centred around the word 'terrible'. That, he explained, was how he wanted opponents to feel when they played against Liverpool.
Terrible. He wanted them run ragged, pushed to their absolute limits, technically, physically and mentally. It wouldn't be a bad idea to reinforce that message when the players report back to the AXA Training Centre next month.
Klopp's side lost lots of things last season, but one of the biggest was its ability to outrun and outfight teams, to absorb punches before landing its own killer blows.
They weren't 'terrible' to play against for most of the campaign, they were pretty easy. Brentford, Wolves, Brighton and Bournemouth would confirm that, never mind Man City or Real Madrid.
The good news, if you're the glass-half-full type, is that Klopp has shown, repeatedly, that he can respond to adversity, that he can keep his players onside during the tough times and that, through tough love and smart coaching, he can eventually bring them back to life and get the train rolling again.

That's the challenge he faces once more, a test of mettle and a test of skill. A test of his coaching credentials and man-management.
And just as importantly, a test of the club's recruitment strategy, and a big one at that. "We have to be busy," Klopp said back in April, and little has changed.
Liverpool need training and they need transfers, as much now as at any point in the last seven years.