Leighton Clarkson's time at Aberdeen proved to be a sleeper hit, with the Liverpool midfielder thrown a "curveball" when it comes to his future.
Clarkson put a tough spell with Blackburn last time out behind him as he joined Aberdeen on a season-long deal in August.
The 21-year-old enjoyed a regular starting role with the Dons and ended the campaign with six goals and nine assists from 38 appearances.
It was not all smooth sailing, of course, with Aberdeen enduring their worst result in history with defeat to sixth-tier Darvel in January, followed by an unsurprising change of manager.
But a late surge to finish third in the Scottish Premiership and book a route into Europe has led to speculation over Clarkson joining the club permanently.
For an insight into Clarkson's time at Aberdeen and his future, we spoke to Ruaraidh Britton (@RuaraidhB), trainee reporter at Aberdeen Live.
It has been a strange campaign for Aberdeen, but where has Clarkson fit in?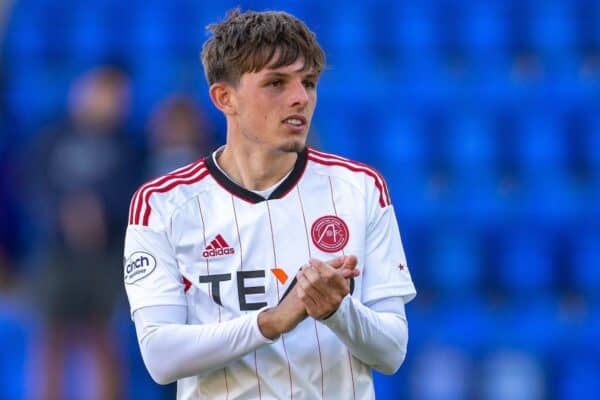 Despite the challenging run after the World Cup, Clarkson managed to bounce back in terrific fashion.
Barry Robson's arrival led to him being adjusted to a deep-sitting midfield role and he has excelled at creating chances and dictating the attacking play.
The upturn in form has contributed massively to his performances as he managed to enjoy his football a lot more, but it's not been the smoothest of journeys to Europe.
He, like several other members of the Dons squad, have stepped up to the challenge and been rightly rewarded – and it could throw a curveball when looking at his next career move.
What have his strengths and weaknesses been? And which is his best role?
His main strength has come when he has been given the freedom to create chances running from a deep position in the middle of the park.
That has seen Clarkson feed the strikers with some excellent assists, but the quality that has caught everyone out has been at set-pieces.
LC ?#StandFree | #cinchPrem pic.twitter.com/b4Df6NKmFH

— Aberdeen FC (@AberdeenFC) May 25, 2023
The free-kick against St Mirren which helped seal European football was a perfect example, and one several occasions he has managed to pull a screamer out the bag.
However, there are still questions over his ability to dictate a game when the midfield is looking overrun, particularly in clashes against Celtic and Rangers.
Being able to add a Fabinho-like element of defence in stopping attacks early would be a big thing for Clarkson to work on, but come the end of a long rollercoaster of a season he has shone when sitting deep in the Aberdeen midfield.
Anything else you can tell us from your experience covering Clarkson at Aberdeen?

Watching Clarkson over the 40-plus games has been a mixed bag, as his six goals and nine assists have been spread out over the season.
There are some games where you have to look particularly close to see what he is capable of providing.
But watching him score a stunning free-kick or even his back-heeled finish against Hibs in November has made him a really special talent to watch from the press bench.
There is a highly talented player there and we would love to see him back in the Premiership.
Ideally if he was to return to Aberdeen you get the feeling it would be another campaign of the eye-catching play-making we have seen all season.
But this is a young lad who wants regular football that he enjoys at a club with a sense of belonging, and that is exactly what he got at Pittodrie.
Have you heard any truth in rumours linking him with Celtic and Rangers?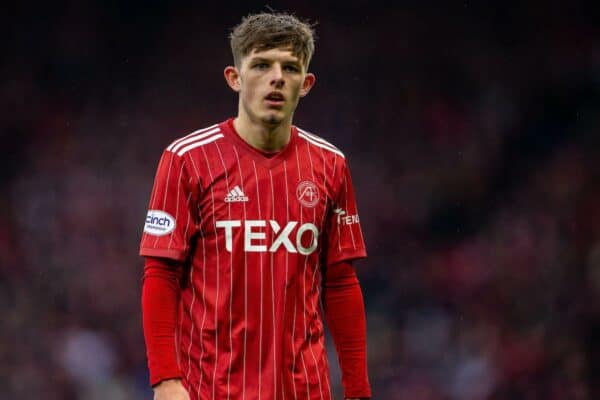 The speculation over a move to Celtic or Rangers seemed to fade pretty quickly, and it hasn't really reared its head since.
A recent report suggesting interest from Reading felt bizarre yet expected, as it was anticipated teams across England in the lower leagues would be interested in bringing him back south of the border – but you can't see him opting for a club in Reading's circumstances.
The latest we have heard is that a deal is in place to return to Aberdeen, but it's all down to Clarkson now to make what is arguably the biggest decision of his career.
It could be leave Liverpool, the club he loves, and return to a side where he has become a star talent that is massively appreciated, or continue to graft on Merseyside for the chance to break into a midfield that needs a fresh burst of life.
Aberdeen really don't want to lose out on Clarkson, and that is clear to see.
So he needs to spend his weeks off thinking long and hard about if he is going to continue to build on his stunning campaign, or gamble on what Liverpool decide his future should be.
Clarkson will be 22 in October and it seems unlikely he'll stay at Liverpool – what can you see for him next?

In recent comments Clarkson had said he never thought he'd move to Scotland and play football for a Premiership club, and he added that he was surprised at the level of quality and urged any young player to follow his path.
That comes across as a player who has been delighted with his decision and is now seriously considering the option of focusing on his development with a club like Aberdeen.
He has put his name and his talents out there for all to see this season, and I can see him desperate to keep on that trajectory.
The only thing that is difficult for him is leaving behind a club like Liverpool who have an astonishing attraction about them.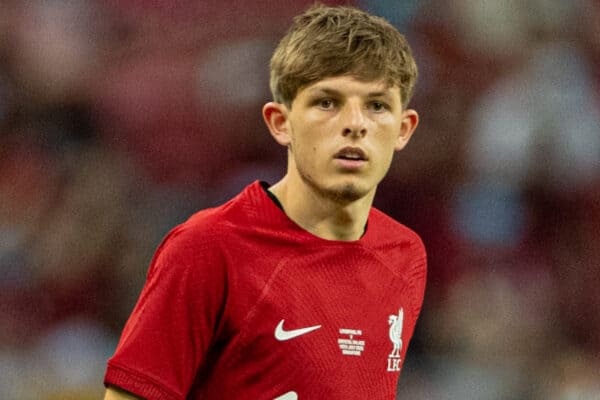 I can't see an immediate decision given we are just days removed from the end of the seasons in England and Scotland, as well as the maturity he will have to conjure up to make the massive call.
But with how well he has performed with the Dons and how much he has enjoyed his frequent appearances, there may well be a desire to step back out on the Pittodrie pitch next season.
He is a valued asset to this Aberdeen side, and that can only be another element drawing him in to keep his development heading in the right direction.
---
• Thanks again to Ruaraidh Britton for his insight on Clarkson at Aberdeen. Follow Ruaraidh on Twitter @RuaraidhB.