Former Liverpool striker Luis Suarez could be forced to retire early due to injury, but his club appear suspicious over whether he really intends to.
Suarez, at 36, is into his 19th season as a senior player, and has so far scored 11 goals and laid on eight assists in 25 games for Gremio this campaign.
But while his spell in Brazil is proving to be a success on an individual level, the club are currently sixth in Serie A and seven points off leaders Botafogo.
They could soon lose their attacking talisman, too, with Brazilian outlet GZH claiming injuries have forced Suarez to consider retirement.
The striker is struggling with arthritis in his right knee, and it is claimed that he has already informed Gremio officials that he can no longer manage playing around it.
Suarez is said to have told Gremio that "the pain in the knee was making it impossible for him to have a normal routine with his family."
A meeting between player and club is planned in the near future, with Gremio now exploring their options if Suarez decides to end his contract early.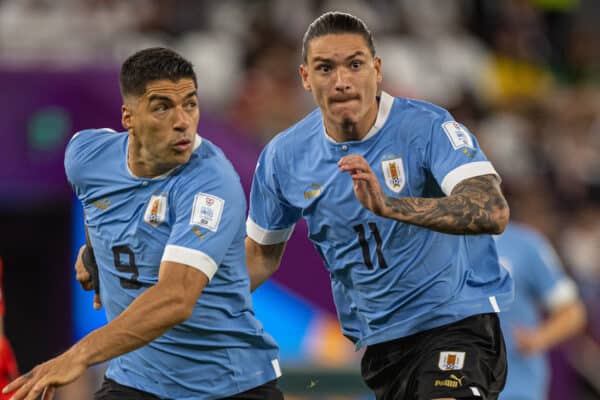 Suarez agreed a two-year contract upon his move to Porto Alegre in December, but the suggestion is he could leave only six months in.
However, Gremio seem wary of the motivations of their No. 9, with one consideration being a clause to ensure reparations if Suarez were then to join another club.
Inter Miami hold an interest in the former Ajax, Liverpool and Barcelona forward, with a host of Lionel Messi's old team-mates touted with moves to the MLS franchise.
It would be no surprise if Suarez were tempted to join Inter Miami, of course, given the prospect of reuniting with a player he enjoyed generational success alongside at the Nou Camp.
To do so while feigning retirement seems an unnecessary route to take, but the length of his contract at Gremio would require a sizeable fee if he were to be signed.