'Semi-automated offsides', already in use by FIFA and UEFA, will not be introduced to the Premier League next season.
A majority of Premier League clubs have voted against the introduction of a 'semi-automated offside system', but there will be "four extra cameras at stadiums to help VARs," report the Times.
The 'semi-automated' system to call offsides uses limb-tracking technology to determine if a player is offside or not.
It has been adopted successfully in the Champions League and World Cup, but we are likely going to have to wait until at least 2024 for it to be used in the Premier League.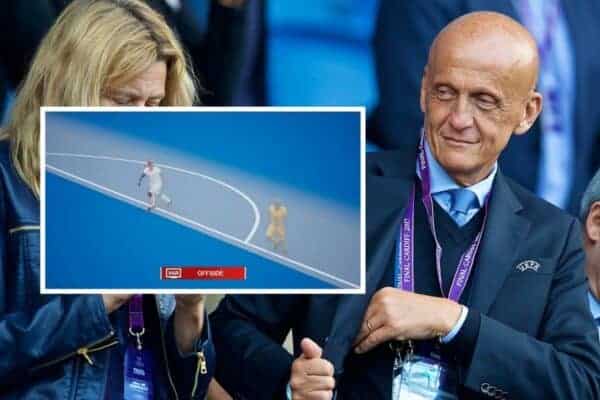 It is deemed to be more accurate than English football's current system but "some insiders say it should not be regarded as foolproof," writes the Times' chief sports reporter, Martyn Ziegler.
"The Premier League will continue with non-live tests on the technology," though.
Despite the English top flight opting against its introduction, there will still be improvements next season.
The four new cameras at stadiums should eliminate errors similar to two that directly impacted Liverpool last campaign.
As Arsenal beat the Reds 3-2 last October, Bukayo Saka looked offside in the build-up to Gabriel Martinelli's opening goal, but the VAR couldn't check thoroughly as he was out of the cameras' views.

A similar situation involving Liverpool happened later in the season, when the Reds benefitted as Matheus Nunes was called offside after Toti Gomes had scored what could have been a winner for Wolves, against Liverpool.
The fitting of four new cameras makes this scenario highly unlikely to happen again.