Just over a year after joining Liverpool, Fabio Carvalho has discussed his relationship with Jurgen Klopp and why it turned him to an RB Leipzig loan.
There were high hopes for Carvalho upon his switch to Liverpool from Fulham, but the promise of his early months at Anfield soon faded.
It became patently clear that there was no space for the young Portuguese in Klopp's system, either before or after the shift that prompted an upturn in form late in 2022/23.
And despite the manager's insistence that Carvalho had a future at the club and he was among the best trainers in his squad, this summer has suggested otherwise.
The 20-year-old is now on loan at Leipzig, and though Liverpool turned down a permanent bid from the Bundesliga club, a press conference on Monday saw the player hint at a longer-term plan.
"I went to [Klopp], I spoke to him, and together we came to the conclusion that it would be better off for me to go somewhere," he told reporters.
Carvalho added: "First of all, I'm here to learn.
"There's a great team, great coaches. It's only for a year, but you never know what can happen in the future."

Perhaps unsurprisingly, Carvalho was less reserved in his interviews with the assembled press later in the day, with Transfermarkt among those to speak to the youngster.
"I don't really speak to him, to be fair," he said when asked if Klopp gave him any advice before his move.
"He didn't really give me any advice. I just had to learn as I go, and I feel that is better for me to mature anyway, both as a person and a footballer."
It is claimed in Transfermarkt's report – though not in Carvalho's words – that he was not a signing advocated by Klopp, and instead one led by "people no longer involved in the club's transfer business."
The inference there is that would have been departed sporting director Julian Ward.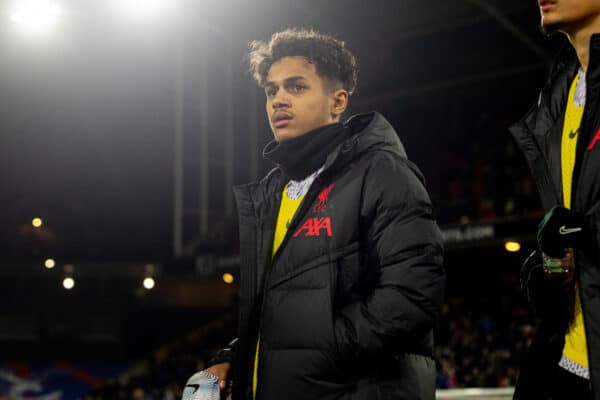 Carvalho himself added: "I was told that I would play as a No. 10, but we didn't really play with a No. 10 last year.
"When we play with a No. 10, then I can get on my prominent side, and I am able to turn.
"That's why I would say it didn't work out, and whether I will be here or at Liverpool next year, we will have to see how it works out."