The likes of Aston Villa and Brighton shone brightly last season, but will either be able to threaten the big boys this time around?
The new Premier League campaign gets underway later this week, as nine months of drama heads our way once again.
While the title race, top-four battle and relegation fight will often take precedence when it comes to the headlines, there are some good sides loitering in the middle of the table, too.
Here's how fans of Aston Villa, Brighton, Brentford, West Ham and Wolves believe the season could pan out…
Aston Villa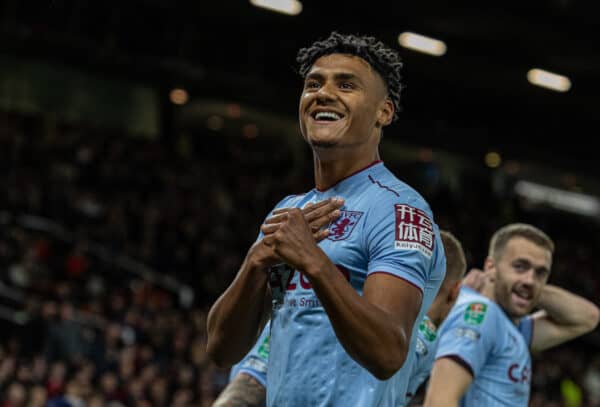 Last season: 7th
TIA predicted finish: 7th
---
The view from Aston Villa
Crippy Cooke (@CrippyCooke)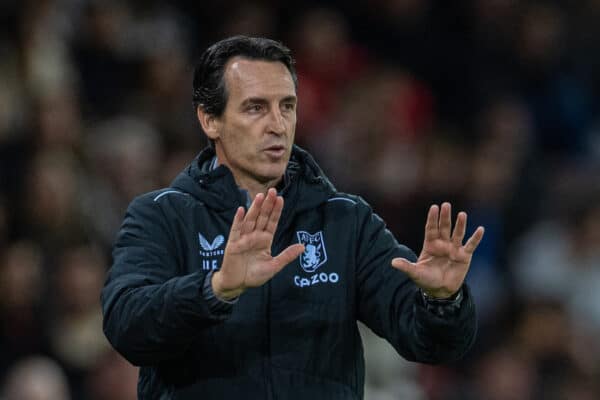 Last season was… absolutely fantastic. Unai Emery replacing Steven Gerrard lifted the club and allowed us to realise our potential. Most fans would have settled for a mid-table finish given how poorly we started the season, but to end up in a Europa Conference League spot was unbelievable.
Emery was a figure of ridicule among Premier League fans after his difficult Arsenal stint, but he deserves respect for turning us around.
This season will be… difficult. There's a lot of optimism after how well we ended last season, but navigating European football could take a lot out of the players this campaign.
I'm happy with the signings we've made, bringing in Paul Torres at centre-back, Youri Tielemans in midfield and Moussa Diaby on the wing, but we're just a little short at full-back and upfront.
It's vital to have a big squad for multiple competitions, so it's a risk to rely on Ollie Watkins staying fit for nine months. It was a risk to let Ashley Young leave without a replacement being signed, too, so I hope those decisions don't haunt us.
Our key player is… definitely Watkins. No player in the squad scored more goals (15) and only one player had more assists (6) last season. We wouldn't survive an injury for him in 2023/24 because he's fundamental to how we play.
He can run the channels, link up with the midfield and he fashions chances for himself that he frequently buries, so his importance can't be understated.
We'll finish… eighth, hopefully. But I'd settle for anything in the top half.

I can't envisage finishing above Man City, Arsenal, Liverpool, Newcastle or Man United in the table. Chelsea should be much-improved under Mauricio Pochettino and Tottenham are always a threat too, so Villa are likely to be the best of the rest.
European football hampered West Ham last season, so we should take note that it's not easy to stay consistent with the added travelling in the week.
Liverpool will finish… in the top four. I really like Liverpool's attack with Dominik Szoboszlai complementing Luis Diaz, Mohamed Salah, Cody Gakpo, Diogo Jota and Darwin Nunez, but Jurgen Klopp does need another midfielder if the Reds are to compete.
Losing Jordan Henderson, Naby Keita and Fabinho in one transfer window could prove costly, even though Alexis Mac Allister is a fantastic signing.
Brentford

Last season: 9th
TIA predicted finish: 10th
---
The view from Brentford
Billy Grant (@billythebee99)

Last season was… quality. We exceeded all expectations finishing ninth, beating the likes of Man United, Tottenham, Chelsea, Man City (twice) and, dare I say it, Liverpool.
Our striker Ivan Toney, who cost us £5 million a couple of seasons ago, was the third-highest scoring striker in the league behind the machine Erling Haaland and the excellent Harry Kane.
This season will be… interesting. Toney is banned until January, so we need whoever is coming in to take his place to hit the ground running.
We did beat the likes of Tottenham, Man City and West Ham without him last season and arguably were playing better football with players like Bryan Mbuemo, Kevin Schade and Yoane Wissa having to take up the goalscoring mantle.
So fingers crossed everything will be all hunky dory.
Our key player is… Toney, of course. But without him, an in-form Mbuemo will be crucial.
Saying that, when Christian Norgaard is on fire Brentford normally win. And Ben Mee has been an absolute rock at the back, which has helped us to solidify ourselves as a mid-table side.
We'll finish… 11th, as long as we get a good start.
Liverpool will finish… 5th.
Brighton

Last season: 6th
TIA predicted finish: 9th
---
The view from Brighton
Kieran Maguire (@KieranMaguire)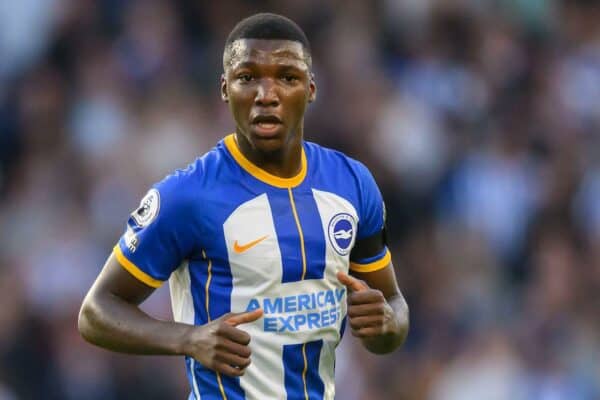 Last season was… amazing. Brighton played a style of football that was entertaining, risky, ambitious and we loved every minute of it, apart from being knocked out of the FA Cup by Man United on penalties.
Never in my 50+ years following the Albion have I ever thought we would be playing in Europe, but even though Liverpool fans are probably looking down at the Europa League, we cannot wait for the draw and then planning the tour.
This season will be… tough. Getting used to Sunday-Thursday-Sunday will be difficult for a club with limited financial and playing resources, but we have a great owner, great CEO, great manager and the players will be up for it.
It is important to avoid injuries and make a good start to the season as the first few matches are not too intimidating by Premier League standards.
Our key player is… Moises Caicedo, assuming he is still at the club at the start of the season.
He is powerful, aggressive, has limitless energy and is a good kid, too. I can't say the same about his advisors/agent though, who see him as a meal ticket.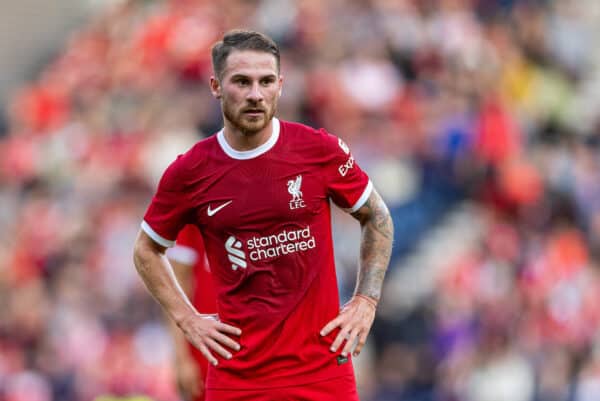 We'll finish… 15th. I suspect that Europa League issues divert from Premier League performances and we will both score and concede a lot of goals, as the team is geared to attack and leaves lots of gaps behind.
Liverpool will finish… 2nd. In Alexis Mac Allister, the Reds have signed a great player from the Albion who will improve their midfield, as well as chipping in with a few goals.
I think that with Alexander-Arnold now likely to be in a new role, players returning from injuries and the strikers finding their scoring boots once more, Liverpool will be challenging for the title.
West Ham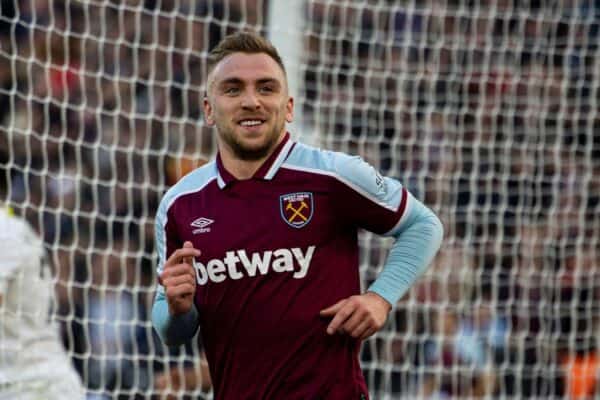 Last season: 14th
TIA predicted finish: 11th
---
The view from West Ham
George Poulton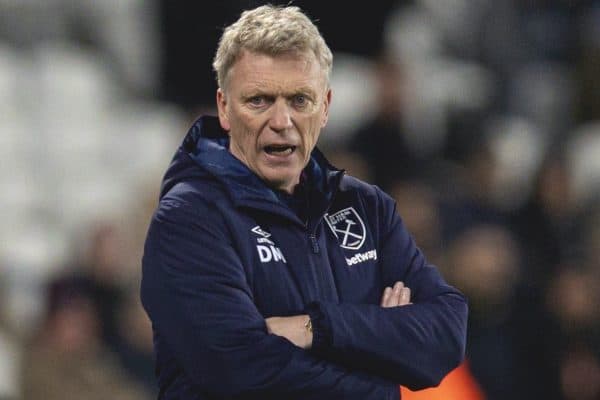 Last season was… tough going initially, but with a great ending, as West Ham won the UEFA Europa Conference League. It was one of the best nights in the club's recent history.
This season will be… tough going again!
Our key player is… Lucas Paqueta. A silky midfielder who started for Brazil at the World Cup for a reason, he is key to our creativity and control in midfield.
We'll finish… 15th.
Liverpool will finish… 4th.
Wolves

Last season: 13th
TIA predicted finish: 16th
---
The view from Wolves
Sam Cook (@77ClubPodcast)

Last season was… one of the biggest turnarounds I've witnessed as a Wolves fan. We've seen some pretty decent great escapes before, but this one has to be the pick of the bunch.
The arrival of Julen Lopetegui in November 2022 was a masterstroke by the board, having sacked Bruno Lage the previous month.
Goals, or scoring them, was the big problem of last season, though. Thirty-one league goals in 38 games is a terrible return, especially when a tenth of them were scored at home against Liverpool.
This season will be… one of ups and downs. The Financial Fair Play situation has been a real problem for us.
The owners backed the manager last season and what they got in return wasn't very much at all.
Big names have left the club, some for big money, some for nothing. Ruben Neves completed a £47 million move to Saudi Arabia, Nathan Collins made a £23 million move to Brentford and Raul Jimenez has gone to Fulham for £5 million. Diego Costa, Joao Moutinho and Adama Traore all left on a free.
That, in turn, left Lopetegui to consider his future and now move on.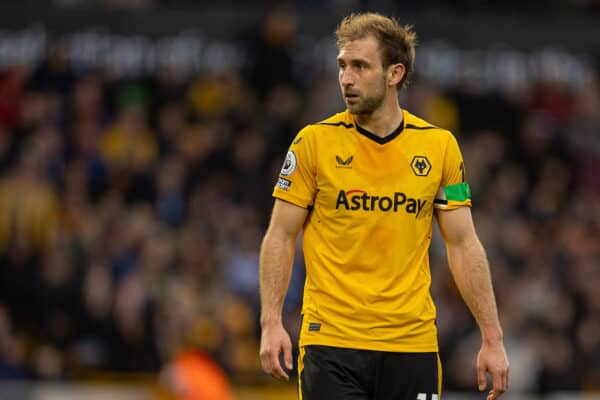 Our key player is… Craig Dawson. He's the boring answer, but what a January signing he was. Without him, we would be playing Championship football right now.
I do, however, hold out some hope for Fabio Silva. He's been here for about three years and two of those were Covid with no fans etc, and the other (last season) he spent between Anderlecht and PSV. He was 21 in July – let's hope he is the prodigy we were promised.
We'll finish… 15th. I think this is probably the weakest league that there has been for a while overall. The competition for the top four will obviously be huge, but I don't tend to need to look that far up the table.
Liverpool will finish… sixth. Newcastle are the new powerhouse in town – love it or hate it (I hate it, to be honest), they're here to stay. Arsenal look ruthless, United will do what United always do (somehow finish in the top four) and Chelsea will be back for blood.
You can never write off Tottenham, unless it's a cup final, and there is always Brighton should they kick on. Nobody is competing with Man City.