Ben Doak was an isolated figure in Liverpool's Europa League opener against LASK, but the youngster took another huge step on the road to becoming the next big thing.
The Scot became the fourth-youngest player to make a European appearance in the club's history as Liverpool kicked off their Group E campaign with a 3-1 win in Austria.
He was the player all fans wanted to see and the one everybody was talking about in the build-up despite having only featured six times as a substitute and just twice at Anfield so far.
There remains an element of the unknown with Doak. His potential is there for all to see and he has all the swagger of a Michael Owen, Robbie Fowler or any other teenager forward who has made us sit up and take notice in years gone by.

No Reds supporter wanted to be in the Europa League this season but the trip to LASK has already shown the benefits it can have if Jurgen Klopp can strike the right balance.
Had Liverpool found themselves in the Champions League again, Doak may well have been restricted to more sporadic cameos and forced to rely upon cup runs to supplement his development in 2023/24.
Five more group games now separate the Reds from losing Mohamed Salah to the Africa Cup of Nations and Doak will be dead set on using Europe to stake a claim for picking up some of the Egyptian's minutes while he's away.
Finding his feet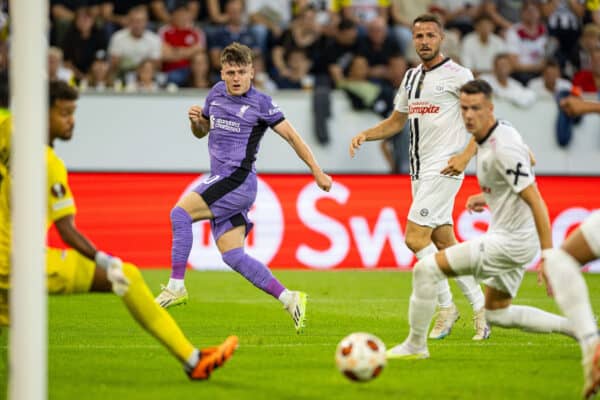 It seemed difficult to believe that Thursday was the first time Doak had been named among the starters for the senior side.
His eye-catching display at Villa Park on Boxing Day was one of a number of signs that the 17-year-old was going to be a concrete feature of the attacking options and that he was more than capable of being the bonafide sixth choice up front.
The usual flashes of magic were there for all to see and he caused panic among defenders on more than one occasion but he didn't quite impose himself as he would have wanted on the fixture.
Most of Liverpool's attacking work came from the left as Luis Diaz continued to show the form we saw before the knee injury that scuppered his early 2022/23 momentum.

Doak found it difficult to work openings in coming up against a compact LASK backline, but when you strip it all away and remember just how young he still is the prospect of what he could become remains a frightening one.
When Klopp's contract expires in the summer of 2026 – a time we're still naturally putting down as a problem for another day – Doak will only be 20.
When Michael Owen properly burst onto the scene in 1997/98 – the season he turned 18 as Doak will do in November – he announced himself with 23 goals in 44 appearances.
There was no need for shoehorning minutes in secondary competitions back then, but equally, Owen didn't have Salah, Diaz, Darwin Nunez, Diogo Jota and Cody Gakpo standing in his way.
Opportunity knocks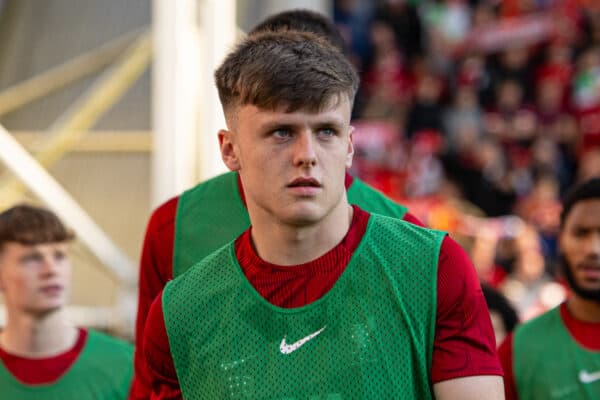 The Europa League ought to be seen as a blessing as far as Doak's development is concerned, the perfect opportunity to showcase his capabilities while the main spotlight is shone elsewhere.
There is ample time for the teenager to become the man Liverpool rely on in decisive moments, but for now, the 2023/24 campaign affords him the opportunity to be selfish.
He has all the time in the world and it allows him to take a back seat, learn from arguably the deepest pool of attacking talent on the planet in training and plot his own path to becoming the player he knows he can be.
Five group games. Klopp's team selection against LASK gave little away with regards to how he will approach his pre-Christmas European fixtures despite the 11 changes.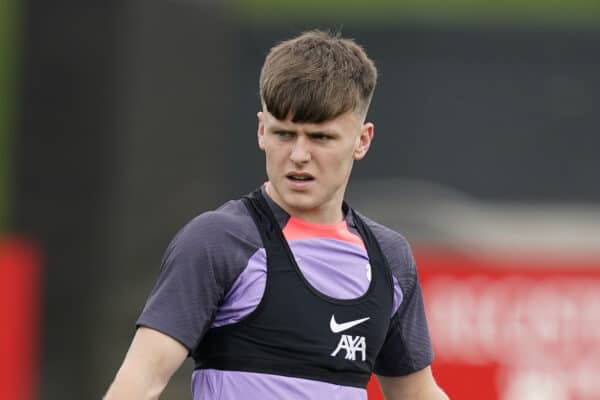 It remained a side more than capable of getting the job done, but Doak's presence was a palpable statement of intent.
This is his competition, if he wants it to be. The Scot can make the Europa League his own and if the manager can keep him involved while sprinkling the main pressures and responsibilities elsewhere then he has all the tools to flourish.
Union SG are up next for the Reds in Group E and Doak will tick off the next of his small milestones should he be handed his first Anfield start.
Under the lights at Anfield on a European night before reaching his 18th birthday, it is the stuff of dreams and he will be licking his lips at the thought already.

Fans have every right to be excited about this young man's potential and they have good reason to do so.
It is up to the manager, his staff and the senior players to shield him from unnecessary external burdens and allow him to focus on himself.
Five group games. He is going to have a lot of fun in this competition this season and, God willing, so will we.