There was a strange moment late into Liverpool's 3-1 win at Wolves, with referee Michael Oliver caught in two minds over Jarell Quansah.
Confusion spread around Molineux when Oliver stopped play with Quansah on the turf, despite there clearly being no head injury for the defender.
Liverpool had cleared a Wolves attack and the ball had made its way back to goalkeeper Jose Sa, only for the referee to blow his whistle and make his way to the opposite penalty area.
Quansah was being stretched out by Alisson due to cramp, with Oliver then asking for the ball before throwing it back to Sa to get the game underway.
The youngster was then forced back to his feet as play went on, before signalling his own confusion after being told to go to ground again in order to allow treatment.
Jurgen Klopp was fuming on the touchline, remonstrating with physio Lee Nobes, with Quansah then replaced by Ibrahima Konate.

At a time when referees are under intense scrutiny for increasingly baffling decisions in the Premier League, it led to more questions over the role of officials.
"In the end, it was a little misunderstanding. I don't know," Klopp told LFCTV.
"I think it was still 1-1 in that moment. I'm not sure if the ref thought we wanted to waste time or whatever.
"That's not at all our idea.
"He had to go down so we could change him. That was a bit messy."
It was a bizarre situation which, in his defence, seemed to show Oliver's concern for the 20-year-old overriding his ability to let the game flow.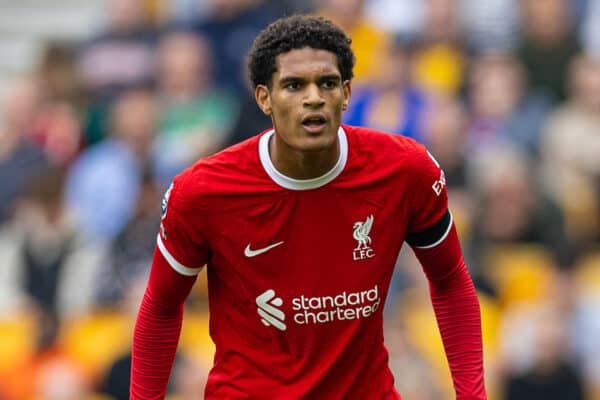 Quansah was a surprise starter for Liverpool on Saturday, making his first start for the club with Klopp not needing to "force" it with Konate.
"It's just a good moment. I think without having him here we would have forced Ibou back," the manager admitted.
"That's how it is, because you have to do it. Then you only train twice, but it was a muscle injury so we shouldn't forget that.
"Then it's like 'is he really ready?', 'what did he do in training?'. It's always a bit [like] you are not sure.
"But because [Quansah] is here and he's in good shape we thought 'OK, then we start like this'. He did really well."