Liverpool supporters were again put through the mill as Liverpool came from behind to beat Wolves.
It was the third time already this season that Liverpool have had to come from behind to take three points.
While the win at Molineux felt slightly less momentous than the victory over Newcastle, it mattered no less as the Reds won their fourth consecutive match.
With a dismal first half followed by a re-energised second period, there was plenty to discuss as Jurgen Klopp's team beat Wolves 3-1 away from home.
Here, Sam Millne (@sam_millne) and Patrick Allen (@P_Allen21) discussed Liverpool's game against Wolves.
What do you think went wrong in the first half?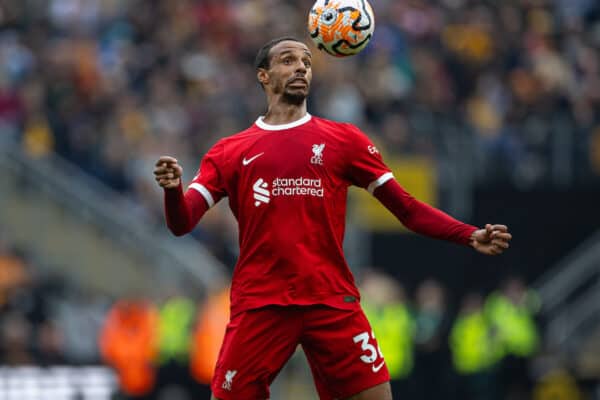 Sam: Pretty much everything. While Liverpool got slightly better as the half-time whistle approached, their were slim pickings in the way of positivity.
With individual mistakes exasperated the problem, the system deployed by Klopp was questionable.
Joe Gomez performed a failed tribute act to Trent Alexander-Arnold, hardly his fault, and Alexis Mac Allister looked like a player who had just stepped off the plane.
The truth wasn't far off, as the Argentine had played at high altitude in Bolivia just a few days earlier.
Paddy: Like Sam said, everything.
It was a typical 12.30pm, after-international-break performance really.
Everyone just looked a bit knackered, Mac Allister especially, and we were extremely fortunate to not go into the break more than one down.
What do you think changed at half time?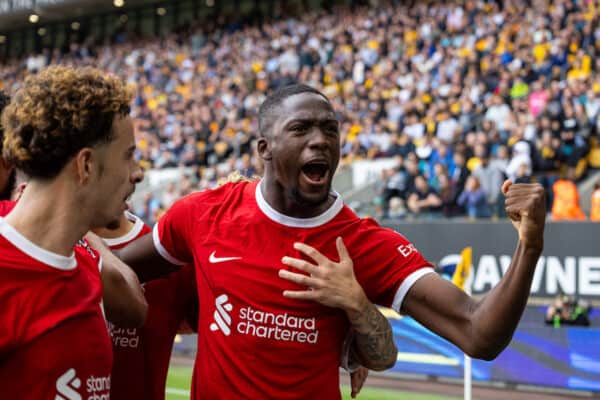 Paddy: Well, obviously Klopp had words because it clearly wasn't good enough.
The decision to put Szoboszlai into a deeper role was a big change, too. It worked to perfection though as he had a miles better second half.
Sam: You could clearly see Gomez was not equipped to be the creator in the first half. Liverpool were drawn into the trap of having their defenders on the ball and not having their midfielders do the creating.
Liverpool's defenders playing as defenders, a novelty I know, helped cut out individual errors after the break.
As Paddy said, Szoboszlai and Jones dropped deeper after the break to form a defensive midfield two, allowing the forwards to run in behind and push Wolves back.
Luis Diaz and latterly Darwin Nunez were important in re-energising the attack and keeping the Wolves backline on their toes, while helping to retain the ball when the home defenders managed to clear.
Jarell Quansah did well at times. How did you view his performance?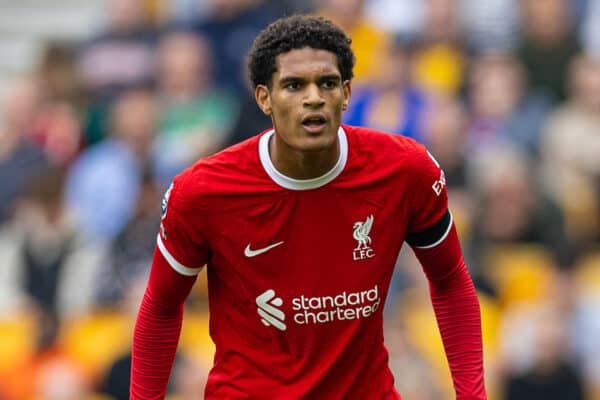 Paddy: I think he did more than OK considering the circumstances. We're notoriously poor after breaks and, considering he was missing Virgil van Dijk and Trent next to him, I think he performed admirably.
I don't think he's quite 'there' yet but I wouldn't be shocked to see him get more minutes this season.
Sam: Nearly every Liverpool defender in recent years has had the advantage of playing next to Van Dijk. That's not the case for Quansah, and to still look composed in high-pressure moments is impressive.
He wasn't perfect but still managed to outperform the other Liverpool centre-backs and has certainly done no harm to his chances of getting more game time.
I would expect him to get plenty of minutes in the group stage of the Europa League.
Against LASK, would you keep things the same or change the team?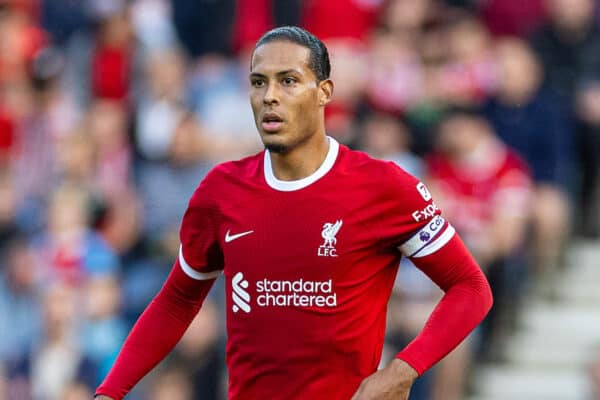 Paddy: Rotation has to happen. No disrespect to LASK but these are the games where we don't need to see the Salahs, the Van Dijks, the second string should have more than enough.
I'd bring Ben Doak, Ryan Gravenberch and maybe Stefan Bajcetic in from the start if the latter is fit enough.
Sam: I would say the same to some extent but believe momentum is a big thing in football.
If Liverpool get three points away at LASK, they would already be well on their way to comfortable qualification from the group.
Changes will happen on Thursday and I expect that will include a return for Van Dijk.
If Liverpool want to reach the levels seen in 2021/22, that involves everyone in the squad pulling in the same direction and playing with the same intensity.