Virgil van Dijk has emerged from a rough season to take the captain's armband at Liverpool, with the Dutchman "proud" to lead his club forward.
By his own admission, Van Dijk was far from his best last season, which attracted fierce criticism particularly from those in the Netherlands.
But towards the back end of the campaign and into the new season, the centre-back looks to have recaptured his form, and he has now taken up the captaincy.
After a summer in which Liverpool lost both Jordan Henderson and his vice-captain James Milner, along with Fabinho and Roberto Firmino, this season represents a changing of the guard.
"We are in a kind of transition phase with Liverpool," Van Dijk told Tubantia in his native country.
"So of course it's nice to feel that the manager still considers me part of the new team, of Liverpool 2.0, so to speak.
"We spoke a lot in the first weeks of preparation. That showed confidence. Yes, certainly thanks to that captaincy."
During his interview, Van Dijk spoke of his pride at taking on the "big responsibility" of leading Liverpool into a new era.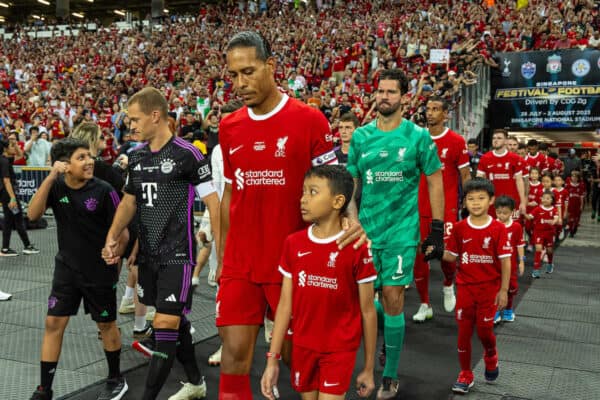 There were other candidates for the role, with Trent Alexander-Arnold among those having been named vice-captain, but Van Dijk was the overriding favourite.
However, there had been question marks over his future as a starter given the struggle he endured last time out, with the 32-year-old aware of his need to improve.
"I have spoken a lot with people from my area in recent months," he admitted.
"My wife is very important in this, but I also have people around the club with whom I talk a lot.
"It starts with being self-critical as a football player, that you always keep wondering how things can be better.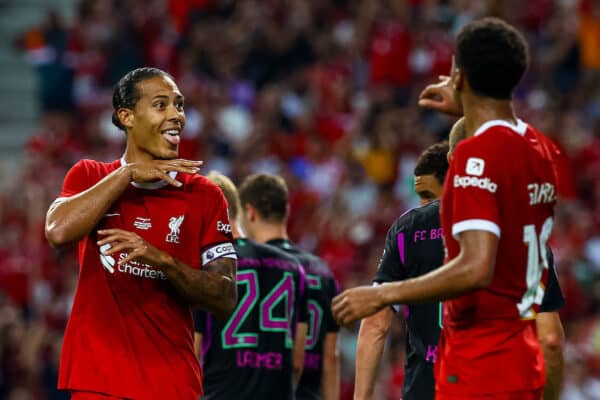 "At the end of last season I already noticed that I was improving, except for those Nations League matches with the Dutch team."
Van Dijk is right to acknowledge his improvement of late, adding that, aside from his "atypical" red card, he has "started the season well."
"I think it went really well against Chelsea and Bournemouth," he assessed.
"Despite the red card, the start was fine. I cannot wait [to go on]."