Virgil van Dijk was fined £100,000 for "abusive and insulting" words after his red card at Newcastle, which is one of the FA's worst-ever fines.
Van Dijk was dismissed for a last-man challenge on Alexander Isak in Liverpool's eventual 2-1 win at St James' Park, but refused to leave the pitch.
The Liverpool captain remonstrated with referee John Brooks, telling him his decision was a "fucking joke," before an incident involving fourth official Craig Pawson as he headed down the tunnel.
Friday brought the news that, following an investigation by an independent regulatory commission, the FA had banned Van Dijk for an additional game and fined him £100,000.
Remarkably, that £100,000 fine is one of the worst ever issued to a player in the history of the Premier League.

There are few instances in which a player has been fined more, one of those being John Terry's £220,000 fine after being found guilty of racially abusing Anton Ferdinand on the pitch during a match between Chelsea and QPR in 2011.
Another came with Roy Keane fined £150,000 for admitting to purposely injuring Alf-Inge Haaland in a Manchester derby in 2001.
Both occasions saw bans issued for longer than Van Dijk's – Terry for four games, Keane for five – but there have been few other six-figure fines for players.
In April of this year, Aleksandar Mitrovic was banned for eight games and fined £75,000 for pushing referee Chris Kavanagh and using "improper, abusive, insulting and threatening" language during Fulham's FA Cup loss to Man United.
Further back, Joey Barton received a 12-game ban and £75,000 for an infamous red card in QPR's 3-2 defeat to Man City in 2012.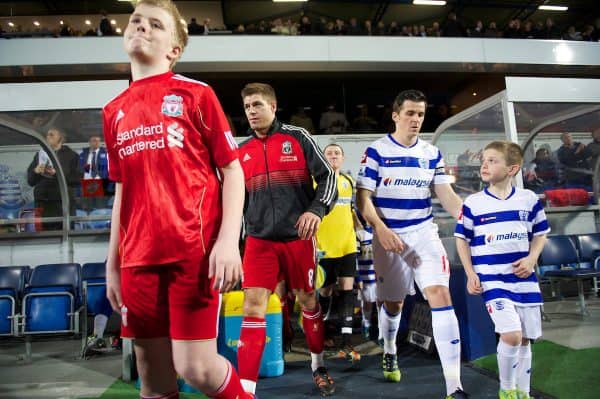 Barton elbowed Carlos Tevez in the face, earning his red card, before kneeing Sergio Aguero and attempting to headbutt Vincent Kompany, issuing abuse towards referee Mike Dean as he eventually left the field.
In 2014, then-Newcastle manager Alan Pardew was fined £60,000 for headbutting Hull player David Meyler, as well as a seven-game touchline ban.
More worryingly, historic instances of racist abuse from players or fans have often seen fines lower than that imposed on Van Dijk.
Luis Suarez was fined £40,000 for racially abusing Patrice Evra in 2011 and Leeds goalkeeper Kiko Castilla was fined £60,000 for similar abuse of Charlton's Jonathan Leko in 2020.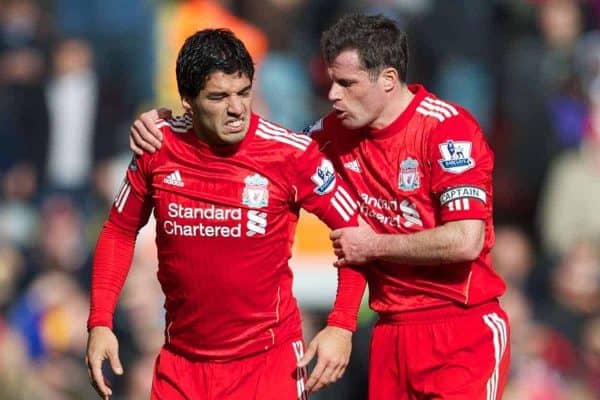 In 2019, Millwall were fined £10,000 for their supporters' racist chants in a clash with Everton, while in August of this year, Carlisle were £7,500 for racist chants in their meeting with Bradford.
Van Dijk's fine is in the ballpark of those received by Wolves (£100,000) and Leeds (£150,000) for several instances of homophobic chanting during respective meetings with Chelsea and Brighton last season.
Jurgen Klopp has been fined several times by the FA, including £30,000 for shouting in the face of linesman Gary Beswick in last season's 1-0 win over Man City, for which he was sent off.
Klopp was also fined £8,000 for celebrating on the pitch after Divock Origi's late winner against Everton in 2018, and twice for suggestions of bias from referees.
A £45,000 fine came for comments regarding Kevin Friend in 2019 and £75,000 for his claims over Paul Tierney in May of this year.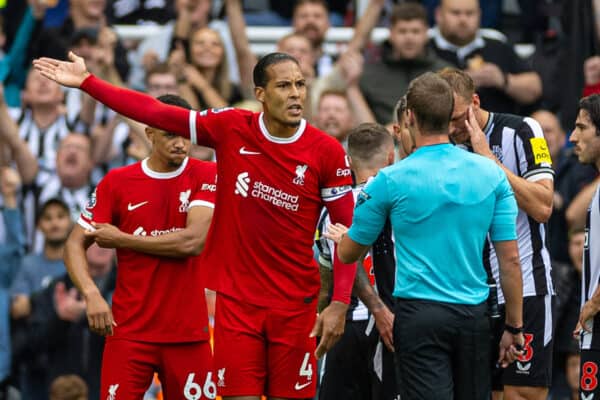 It begs the question of why Van Dijk was fined such a large amount, with it seemingly an arbitrary decision from the powers that be.
Perhaps the only explanation would be if fines are issued relative to a player's wages, with the Dutchman believed to earn upwards of £200,000 a week at Liverpool.
Of course, it should also be noted that the money within football, and its value itself, has changed drastically over the years.
But in the context of violent, racist and homophobic instances in the past, the decision to fine one player £100,000 for comments made by players every Premier League weekend seems a baffling one.