Luis Diaz has spoken of the growing connection he has formed with his fellow South Americans at Anfield and his hopes for a "special" season individually.
The winger joined the club in January 2022 in a signing that has since been followed by the arrivals Darwin Nunez and Alexis Mac Allister, with Brazilian goalkeeper Alisson established in the squad since 2018.
He suffered an unfortunate knee injury which significantly hampered his 2022/23 campaign after a promising start, but he has since returned to form and already has three goals to his name this season.
Speaking to the club's official eMagazine Walk On, Diaz has detailed the relationship he has built with his colleagues and expressed his delight at the number of South Americans who have joined the club.
"We love to all get together and just be there chatting away all the time. We like to have our jokes and fun, and yes, it's great that more and more South Americans are coming to the club," Diaz explained.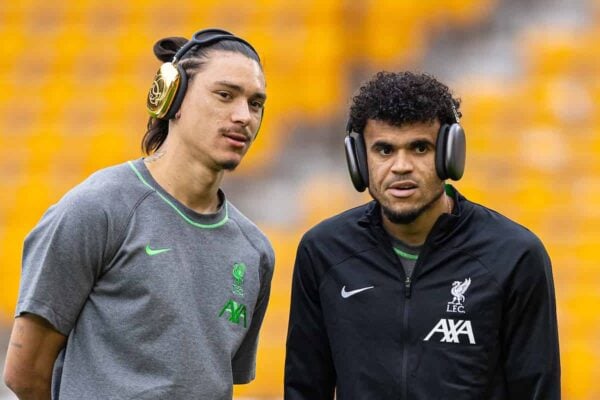 "I get on well with all the new players, but of course, the same language is always an advantage, an incredible advantage really.
"We all get on really well and so that makes you feel very comfortable and very stable and settled where you are and very happy at the same time."
The Reds have made an impressive start to the Premier League season despite having received seven red cards in their opening seven games.
Diaz is keen to bounce back from the knee issue that kept him out of action for six months of last season and is striving for a "special" campaign this time around.
"I've a feeling this season is going to be a special one for me on an individual level," he continued.

"I feel great at the moment and I'm better and better fitness-wise with every day that goes by. I know that this season we're going to achieve a lot more than we managed to last time around.
"Our aims and objectives that are planned out this season are to try and win every competition that we enter. We want to put everything right from the season we've just had.
"Here's hoping we can manage to win all the silverware that is up for grabs so we can make it a great season which makes everyone happy."