The Premier League will make around 270 matches available for live broadcast in the next domestic television cycle, in what is set to be football's most lucrative rights sale in history.
The current cycle includes 200 matches across seven packages, but the league is looking to offer more games across just five packages in its next sale.
The Premier League is also breaking from tradition by looking to secure a four-year deal from 2025-26 and 2028-29, instead of the usual three-year deal.
The league's Invitation To Tender (ITT) on Wednesday evening confirmed the 3pm Saturday afternoon blackout will stay in place, but that every 2pm Sunday kick-off, including those displaced because of clubs being involved in European competition, will now be televised.
Five midweek rounds will be available in the package instead of the current four (including the Boxing Day round), while the Saturday 12.30pm and 5.30pm and the Sunday 2pm and 4.30pm stay in place, along with the 8pm Monday or Friday slot.
The ITT states that a minimum two broadcasters will be able to hold the live rights.
This will be the first time the Premier League has been through a tender process for its rights since 2016. That is because the current deal, which runs to the 2024-25 season, was a roll-over of the previous one after the Government granted an exclusion order amid the Covid-19 pandemic.
Sky is the current owner of four packages (128 matches per season), TNT two packages (52 matches) and Amazon one (20 matches).
The reduction in the number of packages is sure to make competition fierce, with streaming platform DAZN understood to be one of the parties interested in entering the market.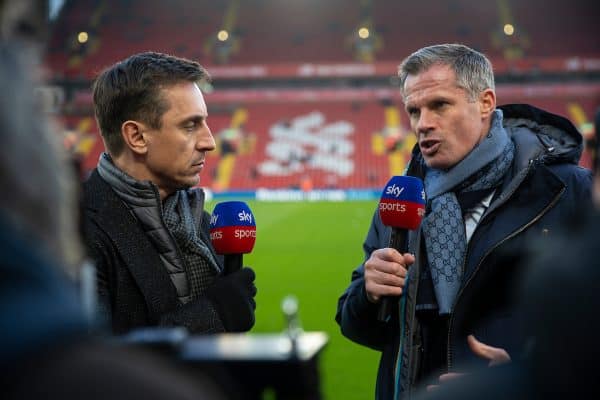 The tender process will be overseen by an independent monitoring trustee.
The league said each package will contain between circa 42 and 65 games.
The current deal is reported to be worth £4.8billion to the league and its clubs over the three-year cycle.