Liverpool were not the only side denied by a controversial VAR call in recent days, with Rafa Benitez's Celta Vigo seeing a "legal goal" ruled out.
Benitez took charge of Celta Vigo in June, returning to Spain for the 17th job of his coaching career, but it has been a difficult start so far.
In eight matches, the 63-year-old has overseen just one victory, with his fifth defeat in charge coming away to Las Palmas on Monday night.
The former Liverpool manager could have taken a point, though, if a goal he described as "legal" had not been ruled out after VAR review.
Jorgen Strand Larsen looked to have put Celta 1-0 up in the first half with a composed finish after an off-the-shoulder run, but it was later dismissed.
"They are in disbelief, the Celta players, because the goal has been disallowed." ?

Jorgen Strand Larsen rounded the goalkeeper to seemingly give Celta the lead, but it's been ruled out after VAR review due to jersey pulling in the build-up ?

Thoughts on the decision? ? pic.twitter.com/dxxh07CXk2

— Viaplay Sports UK (@ViaplaySportsUK) October 2, 2023
Referee Javier Alberola Rojas was instructed to head to the pitchside monitor, consulting with VAR for a perceived foul by Anastasios Douvakis on Las Palmas defender Mika Marmol.
The goal was chalked off, with Douvakis adjudged to have impeded Marmol, despite the latter clearly having initiated contact.
Celta went on to take the lead through Douvakis midway through the second half, but went on to suffer a 2-1 defeat through goals from Jonathan Viera in the 84th minute and Marc Cardona in the seventh minute of stoppage time.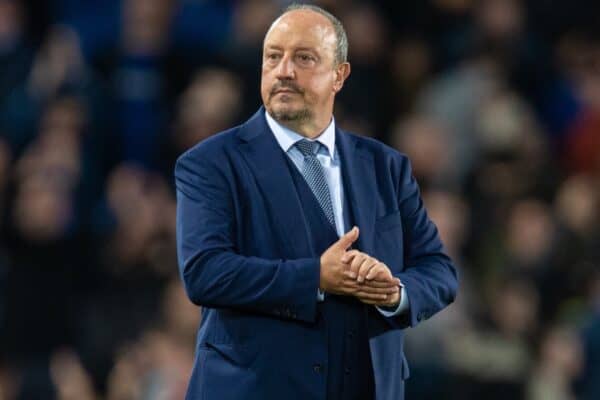 It was a bitter blow for Benitez, with the manager telling DAZN after the game that the VAR issue impacted his side's performance.
"It's amazing, that in every game something has to happen to you, and for a goal like that to be annulled – on an emotional level it's killing the team," he said.
"You are in a situation in which you have to be continually rowing against the current.
"Even if you react, you have the game under control and again what if a penalty, what if a ball, what if a foul…
"And we end up delivering a game that we have had enough chances to win, but how are we not going to lose in the end if we score a legal goal and they take it away from you?"

Watching the replay back, Benitez added: "I don't understand where the foul is when my player is turning.
"If we do like this and that's going to be a foul in football, then we have to play something else."
Celta's sense of injustice comes amid a growing furore over VAR in the Premier League, with Liverpool receiving audio of the decision to rule out Luis Diaz's legal goal against Tottenham.
This situation shows, however, that it is not only in England that these errors occur – and that it appears a wider issue within football.