It's the 243rd Merseyside derby this weekend, but are Everton fans confident of producing a shock win over Liverpool at Anfield?
The Reds had a mini-wobble in the lead-up to the international break, with defeat at Tottenham followed up with a limp 2-2 draw away to Brighton.
The big matches keep on coming for Jurgen Klopp's side, who host rivals Everton on Saturday lunchtime in what feels like a must-win game.
Failure to beat the Blues would raise serious doubts over a Premier League title charge, and the visitors could pose a threat, having won three of their last four fixtures in all competitions.
With kickoff nervously edging closer, This Is Anfield's Henry Jackson got in touch with the Liverpool Echo's Joe Thomas (@joe_thomas18) to hear all about Everton, the Reds and much more.
How pleased are you with Everton's start to the season?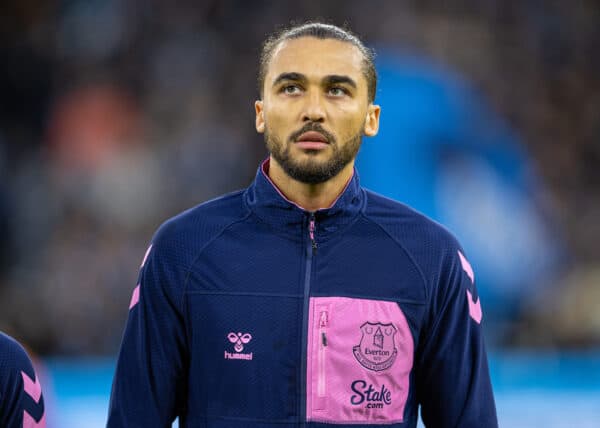 The headline figures aren't great.
Seven points and four home defeats from the opening eight games is a disappointing return, and a concern given Everton's start to the season was favourable.
A chance to get a headstart on any relegation battle has been missed.
However, Sean Dyche is justified in his argument that underlying performances have been better than the results and work to address the issues that undermined the early games has taken place.
The win over Bournemouth sent the club into the international break with momentum that should have fuelled positive work with the squad.
Is Dyche finally the right man in charge?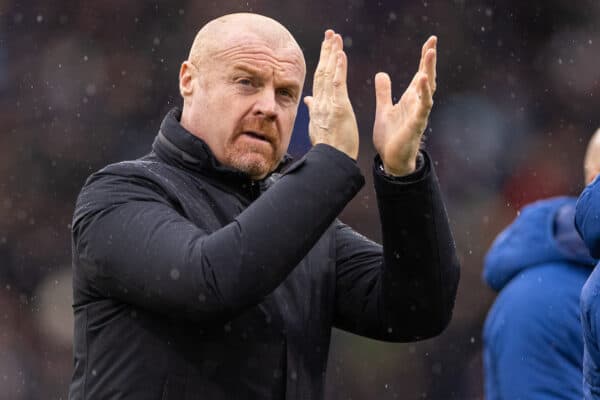 Dyche deserves real credit for keeping Everton up last season.
There were several times the club's fate looked almost sealed, but he kept pulling out big results just when they were needed.
It is hard to overstate the job he did, particularly given the injuries that plagued those months.
While results have been tough, there has been enough so far this season to suggest he has got a thin and underfunded squad performing to a plan that can be effective in the Premier League.
Considering the conditions in which he is operating and the problems he inherited, none of which are his fault, he deserves time and patience at a club that is desperate for stability in the dugout.
Off the field, is it time for new owners?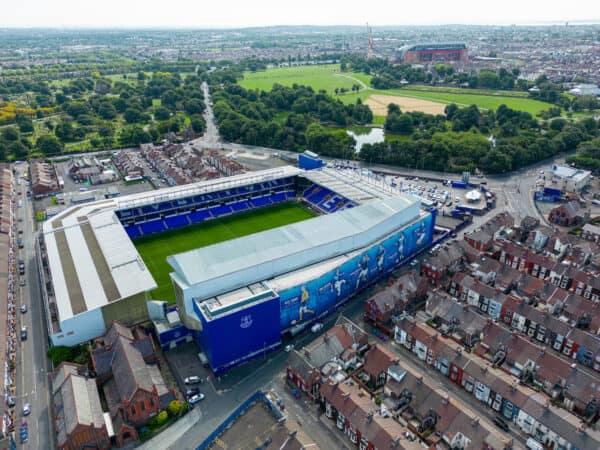 The status quo feels unsustainable and the club needs fresh ideas, innovation and inspiration, but Everton are too important on too many levels for it to pass into new ownership without scrutiny.
The club is at its most important crossroads in generations and the hope is that owners worthy of the role can stabilise it, then take it into a wonderful new home and unleash the huge potential of Everton.
Who are Everton's key players this season?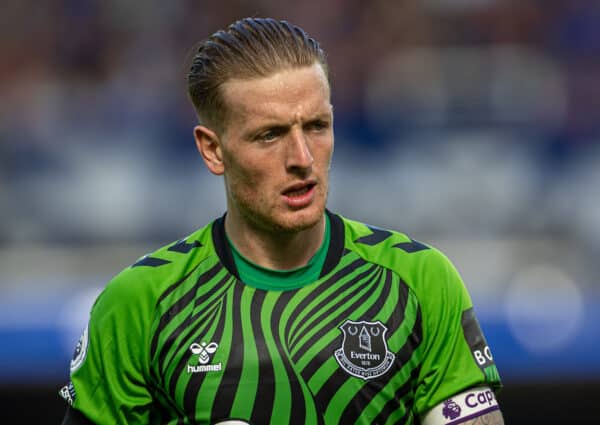 Dominic Calvert-Lewin – his importance to this side goes far beyond scoring goals. If he starts more than 25 games this season, Everton stay up.
At the other end, Jordan Pickford has been the difference between survival and relegation for two consecutive seasons.
If this squad was to lose him for any period of significance then it would be a massive blow.
What's one thing you would change at Everton currently?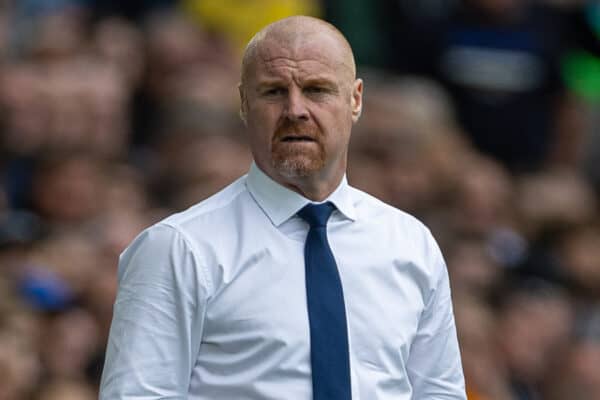 The xG contradiction. It is testament to the work Dyche has done that this Everton squad *should* have scored so many goals this season.
Keep up the chance creation but take more of them, so the story is no longer about xG under-performance!
What's your take on the much-discussed VAR? In favour of it?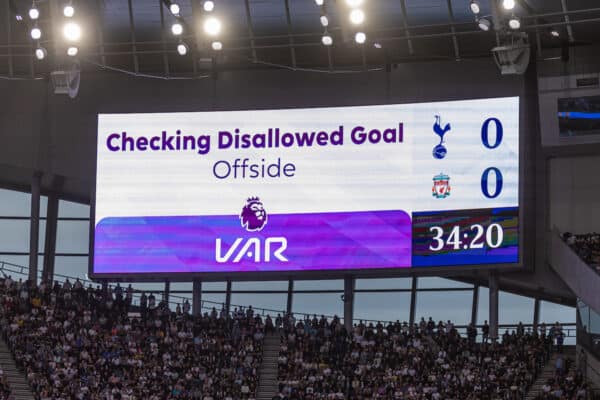 Used properly, VAR should create a fairer and more equal game. The principle of using technology to encourage better decision-making is sound.
But if the execution cannot be improved then I would rather not have it, rather than have it used poorly. The negative impact it has on the fan experience is not worth it otherwise.
Necessary improvement includes making it a process supporters in the stadium can follow and understand in real time.
Which Liverpool player would you most want at Everton currently?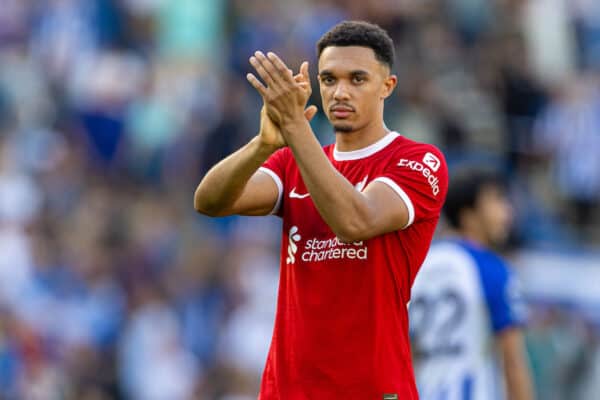 He is an exceptional player and I think Everton's attacking options could provide plenty of goals if they had someone with such vision, who is able to unlock teams with the guile he has.
I also can't remember the last time I even thought an Everton free-kick was going in, let alone watched one sail into the net.
Looking ahead to Saturday, where will the key battles take place?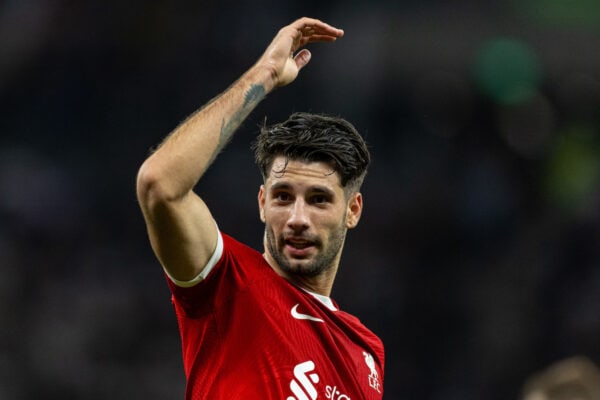 It's all about the midfield.
Everton have a central midfield that can be strong, aggressive and relentless – when it works it can overwhelm opponents, from Arsenal last season to Brentford a few weeks back.
If that can work as an effective unit then the Blues will have a chance.
If not, as has also been the case at times this season, the system collapses and the lead striker can too easily become isolated.
Finally, what's your prediction?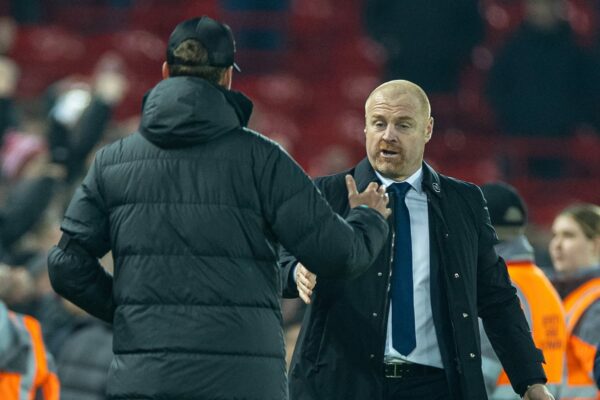 Liverpool 1-1 Everton.
A fast, aggressive start from a Blues attacking unit that has had a fortnight to work together against a Reds side that has started slowly on occasion.
If it can produce an early goal then Everton are better at protecting leads than chasing equalisers.