Luis Manuel Diaz was reunited with his wife and family on Thursday following 13 days in captivity, as details of his kidnapping in Colombia begin to emerge.
Diaz Sr., the father of Liverpool winger Luis Diaz, was kidnapped along with his wife, Cilenis Marulanda, on Saturday, October 28, in their hometown of Barrancas.
Marulanda was rescued swiftly but Diaz Sr. spent almost two weeks in the hands of the ELN, a guerrilla group recognised as terrorists, before his release on Thursday.
The news came shortly before kickoff in Diaz's first start for Liverpool since the ordeal began, while back in Colombia, his father was escorted to his family.
Greeted by a large crowd, Diaz Sr. embraced those waiting for him, including his wife of over 30 years.
Luis Díaz Sr has arrived home safely ??

More on @MailSport ? pic.twitter.com/KUjNiRqqeD

— Mail Sport (@MailSport) November 9, 2023
"I want to thank God for this second chance," he told those waiting at the Alfonso Lopez Pumarejo airport.
"Thank you to all the people of Barranco, thank you all, I love you very much. I will soon have the opportunity to greet you, thank you very much."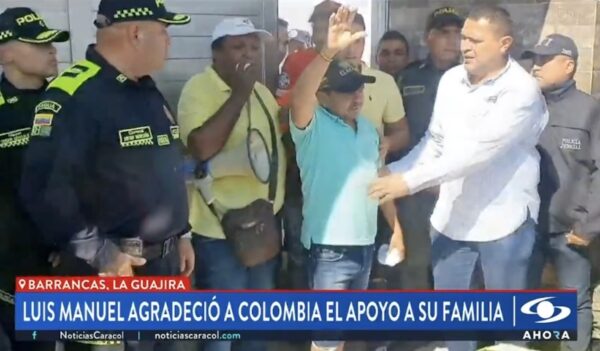 In details reported by Colombian outlet Semana, it was revealed that Diaz Sr. fell off the motorbike on which he was initially abducted.
Further reports claim that the winger's father was forced to ride a horse which left him "battered."
Monsignor Francisco Ceballos, who was among a delegation from the Catholic Church which greeted Diaz Sr., explained that he was "walking for six days day and night."
"It's a very emotional moment when you see a person who has been deprived of his liberty in front of you," he said, in quotes carried by the Mirror.
"I met him practically on the path he was coming along.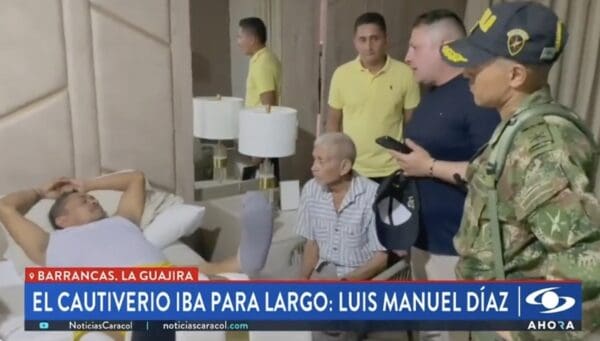 "I was the first person who saw him. I hugged him and he began to cry. He was very emotional and very tired because of the long walks he had to do.
"He told me he had to walk continuously for two days plus another four days when he was kidnapped.
"Of the 13 days he was kidnapped he was walking for six days, day and night."
Diaz Sr., who was initially set to be transported to Venezuela by his kidnappers, is now back home in Barrancas, with his son due to travel back to Colombia later this month.