By his own admission, Kostas Tsimikas has not been his best since taking over from the injured Andy Robertson, but he believes two assists "put the fire on."
Tsimikas has been thrust into an unlikely position since the October international break, with a shoulder injury for Robertson bumping him up to first-choice left-back.
The Greek has not exactly excelled in his five starts since the promotion, with an error leading to a goal in Thursday's 3-2 defeat to Toulouse attracting widespread criticism.
But Tsimikas was retained three days later and came away from the 3-0 victory over Brentford with two assists, the first a fine cross for Mo Salah's header.
Kostas Tsimikas and @MoSalah linking up to double our lead in #LIVBRE ??#TeamPixel | #AD pic.twitter.com/8wHkzPT9Xk

— Liverpool FC (@LFC) November 12, 2023
Speaking to LFCTV after the game, the 27-year-old admitted that his recent struggle had affected him mentally, as it was "something that never happened" before.
"I can't describe it. It's not the best football I've played, in all these years in the teams I've had," he said.
"It was something that never happened to me, I always try to perform, and in this row of games.
"So it was something that happened for me [for the] first time.
"I wanted to just be focused, just to think that I'm a good enough player to be here, and that it was one mistake at Toulouse and it doesn't affect me. That's what I showed."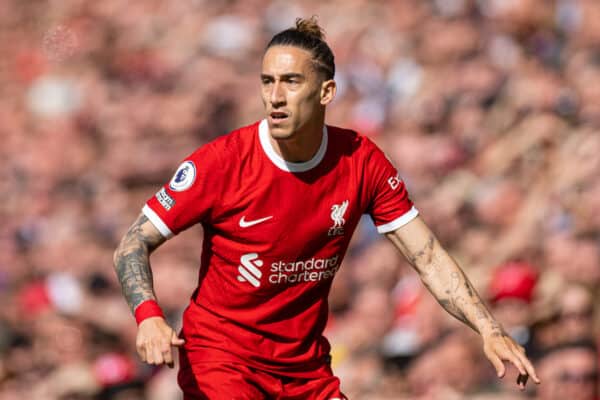 Fortunately, those two assists appear to have proved a major boost, as the No. 21 continued, which could bode well for the remainder of his time in the side.
"This performance was one of the best," Tsimikas smiled.
"I wanted so much to play good, to help the team, to win the three points.
"For me, it was very important, because the previous games were not the best games I've played with the team.
"I wanted just a little moment, one assist, to put the fire on in myself. I'm really happy for that."
During his own post-match interviews, Jurgen Klopp echoed the same sentiment, with it clear wayward performances were weighing on Tsimikas.
"Kostas Tsimikas, for example, we all could see the difference between Kosti before the assists and after the assists," he said in his press conference.
"That's football, that's life. It's helpful if you get positive feedback, and an assist is obviously positive feedback.
"So, very important. A lot of players, actually all players, played on a top level today. I'm really happy with that."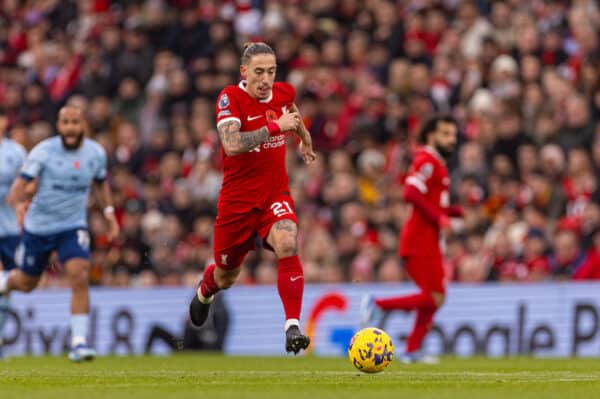 Speaking to BBC Sport, Klopp added: "You could see it.
"Kostas' set-up for the goal, when he gets the assist, you could see how the chest opened up – 'ah, OK, it's football again'.
"These kinds of things you have get through, and for this you need opportunities. He got them, he used them now and it's good."