This years group stages proves one of our toughest tests since the arrival of Rafa Benitez, and while we have never made things easy for ourselves, the luck of the draw seems to have not made it easy for us either this year.
Liverpool FC will be joined in Group D by Olympique de Marseille (France), Atletico Madrid (Spain) and PSV Eindhoven (Netherlands). Four teams with similar status in recent years in their respective national leagues joined up in what may prove to be the most exciting group stage of this years tournament.
In this new feature, 'Eyes Around Europe' – This is Anfield will be providing you the latest and up to date news on whoever we may face in this years tournaments, and also have a look at their history in the competition and some players we may have to face up to.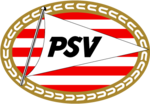 PSV Eindhoven
Boeren (Farmers) as they are known in their home country, PSV are no strangers to Champions League football, and no strangers at Anfield either. They only have one European Cup to their name but it was certainly a nail-biting affair, with the result 0-0 past extra time, they overturned Benfica 6-5 on penalties. Aside from this one victory however, PSV's record isn't the strongest of all teams. At the start of the 'Hiddink Era' in 2002, they finished bottom of their group, the year after only bettering this by finishing 3rd in the group – loosing out on second place due to Deportivo de la Coruna on goal difference.
The 2004/05 season saw a revolution in their side under Hiddink. With Arjen Robben, Rommedahl and Kezman leaving during the summer months, the likes of Van Bommel, Venegoor of Hesselink and Manchester Uniteds Ji-Sung Park came to the front as some of their star players. This newly reformed side took them to the semi-finals of their European run, getting knocked out by the eventual runners-up. It was a tough affair though, which could easily have ended in a completley different final. PSV suffered a late striker from Massimo Ambrosini during extra time, but 'The Red and White Army' carried on and managed to score yet again – although it proved futile with AC Milan being sent to the 2005 Champions League final on away goals.
Seperating the 2005 run and our quarter-final meeting with them in 2007, Hiddink only managed to get them to the knockout round, despite struggling through a tough group featuring Schalke 04, Fenebache and AC Milan. Despite winning the Erdevisie title for the 19th time, Hiddink was releived of his duties and Ronald Koeman was called up to manage the side. He brought in Carlos Salcido and Patrick Kluivert, alonside our own Jan Kromkamp to buffer the departures of Ooijer and Hesselink, holding onto Farfan and Kone who ended up being the clubs top goalscorers the following season.
Despite strengthening the side they finished second behind us in the group stages, only managing to edge past Bordeaux and Galatasary – and then came up against us against in the Quarter Finals, loosing out to us 4-0 on aggregate. The League however seemed to have been working in their favour, and even though they lost a 13-point lead in the final run-in of the season, they reclaimed their title on goal difference alone.
Last season Ronald Koeman departed to try rescue a struggling Valencia side, and while his efforts were fruitless, Sef Vergoossen stepped in as head coach until the end of the season and took them to their 21st title, and knocked out Tottenham Hotspur from the UEFA Cup, but eventually getting dissapointed by Fiorentina's Mutu, with a 3-1 aggregate score. Huub Stevens, their new manager has managed Hertha Berlin and Schalke 04 amongst other clubs in his career, spending 8 years of his carreer with the latter. He is also a former defender for PSV, being a fan-favourite in his time there and managing 18 international caps.
Dirk Marcellis said "This is a tough draw. It's too bad we have also been drawn against Atlético. Liverpool are definitely favourites to go through and I think the other teams are equal to each other. Liverpool have a great stadium and Atlético have a great team. Yet I rather play these crucial games in Spain than, say, Belarus. But we will surely face a tall task."
In the summer transfer window PSV look to have been severely weakened – loosing Manuel da Costa, Rajkovic, Aissati, Gomes and Jefferson Farfan, while only recruiting Francisco Rodriguez and Andreas Isaksson from Manchester City of note. PSV have started off their season so far by winning the Johan Cruijff Schaal, which is similar to our own Charity Sheild, where the league winners play the KNVB Beker winners. Feyenoord proved to be tough opponents by PSV held out and managed a 2-0 win to start off the season.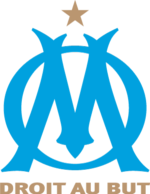 Olympique de Marseille
A team people may take lightly after our encounters in last years group stage, it cannot be forgotten that l'OMare the only French club ever to have won the Champions League. Their victory came in 1993, finishing off their run of four consecutive league titles. The following year though saw relegation as they were caught red-handed in the middle of a matching fixing scandal, and although they've done an impressive job of clawing their way back into the top flight they have still not won any major trophies since.
In 2005 Marseille won the Intertoto Cup, forcing their way into the UEFA Cup, and the following year finding themselves in Champions League spots in Ligue 1. Eric Gerets team also reached the French Cup final, but lost on penalties to FC Sochaux. Their promotion to European football however was enough to buffer the blow, and came straight into the competiton fighting for one of the two qualifying spots in the group stage. The first and only French team to win the European Cup also turns out to be the first and only French team to come to Anfield and win. After what is considered to have been our worst performance in the whole of last season, the strengthened side including former redmen Bolo Zenden and Cisse didnt let a second half challenge go to waste and took the 1-0 victory and 6 points out of 6 back to the State Velodrome.
We didn't let them slip in the second round though, and returned the favour of destroying our 'Fortress Anfield' record against the French by destroying their un-beaten at home by any English team record.Gerrard and Torres hit form from the off and put them 2-0 down with only 8 minutes gone. Dirk Kuyt and Ryan Babel followed suit and sent Marseille into the UEFA Cup. Another finish within the top four in their home league has brought them once again into this years competiton, making in their second consecutive season amongst the elite of Europe.
The teams impressive stadium, Stade Velodrome has two famous stands which cane make it a terrifying place to visit. The Virage Nord and The Virage Sud (The North Curve and The South Curve) are completley supporter-controlled. Four different supporters clubs occupy the northern of the two stands, and they purchase tickets for all seats at the start of the season – selling them onto their members. Each group competes to make the most noise, but it seems that Marseille Trop Puissant is the most popular as the stand was named after their late founder, Patrice de Peretti in 2002. The Nord is situated right next to the away enclosure – which is unsurprisingly protected by very high fences.
The Sud is also controlled by supporters groups, whom instead of inter-competing try and overpower the North stands noise levels with their own chants, and decorating every space possible with banners supporting the team. Combined both ends make up 28,000 fans.
Since last season though they have lost Cisse, and their wonderkid Samir Nasri. The games however should provide us another chance to welcome Zenden to Anfield, and also Bruno Cheyrou's brother Benoit. Amongst their ranks they also have Mathieu Valbuena, Ben Arfa, Lorik Cana and Julien Rodriguez. If you ask any fan what we can expect their tactics are, they'll say "Droit au But" which means "Straight for the Goal".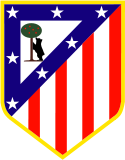 Club Atlético de Madrid
Words won't be able to describe the atmosphere in both legs of this tie. Atletico will be welcoming their son, and our hero Fernando Torres back onto the Vicente Calderon's turf. They won't be the only ones seeing familiar faces though, as we will be welcoming Luis Garcia. Hopefully he'll bring the sunshine with him, but not in the form of goals. Oh and Sinama-Pongolle, a player not known for his consistency during his time in a Liverpool shirt but since leaving the club he has become a very tricky player and somone who can, and has, caused a lot of teams problems.
Atletico are a club that aren't short of drama. Theyve nearly been through more managers in the past 20 years than they have players (ok a bit of an overstatement) in their hunt for La Liga success. Radomir Antic finally helped them deliver in 1996, winning the league title and Copa del Rey in the same year. Antic couldn't live off this success though and was replaced by Sacchi, who failed to impress and was replaced once again by Radomir Antic, who failed to impress and was replaced by Claudio Ranieri. This constant changing of managers however did not help the club, as the former Chelsea boss sent them spiraling down the league table and even, yes you guessed it – the 'Third Coming' of Radomir Antic couldn't stop them being relegated.
For two seasons they played football in the Segunda Division, managing promotion in 2002. It was a very breif dissappearence from the top flight, and they returned fighting with a lot of cash to spend. Portugese internationals Costinha, Maniche and the wonderkid Sergio Aguero were brought in and partnered up with Fernando Torres to help aid a return to success. Despite their hard efforts Los Rojiblancos couldn't break back into Europe.
We all know about the Torres transfer, and if you don't where have you been the past year? He was a fan-favourite, and a player as important and special to the club as Gerrard, Carrager, Fowler and all the other local boys in recent years have been. It is unlikley though he will show remorse for them however.
Fernando Torres said "I understand that when the game starts they will see me as a rival, but I'll never forget the years I spent there. For me it will be an amazing feeling to run out onto the Vicente Calderon pitch again and meet up with old team-mates and friends."
Atletico will want to give the best possible image of themselves. Without doubt my wish is that Liverpool and Atletico, in this order, get through to the last 16.
What we must remember is they have a tricky little trouble causer in their ranks now as part of that deal and also recruited Simao Sabrosa, Diego Forland and Jose Reyes. Taking into account they also have Antonia Lopez, Maxi Rodriguez, Paulo Assuncao, Ever Banega, Maniche, Ujfalusi and Sergio Aguero, they could be a surprise force in this years competiton. Already they have stamped their mark on the qualifying round by destroying last-years quarter-finalists Schalke 04 4-0.
Madrid could be the toughest game of our group stages – the game could fully be decided by Liverpool and Atleti's famous 12th men.