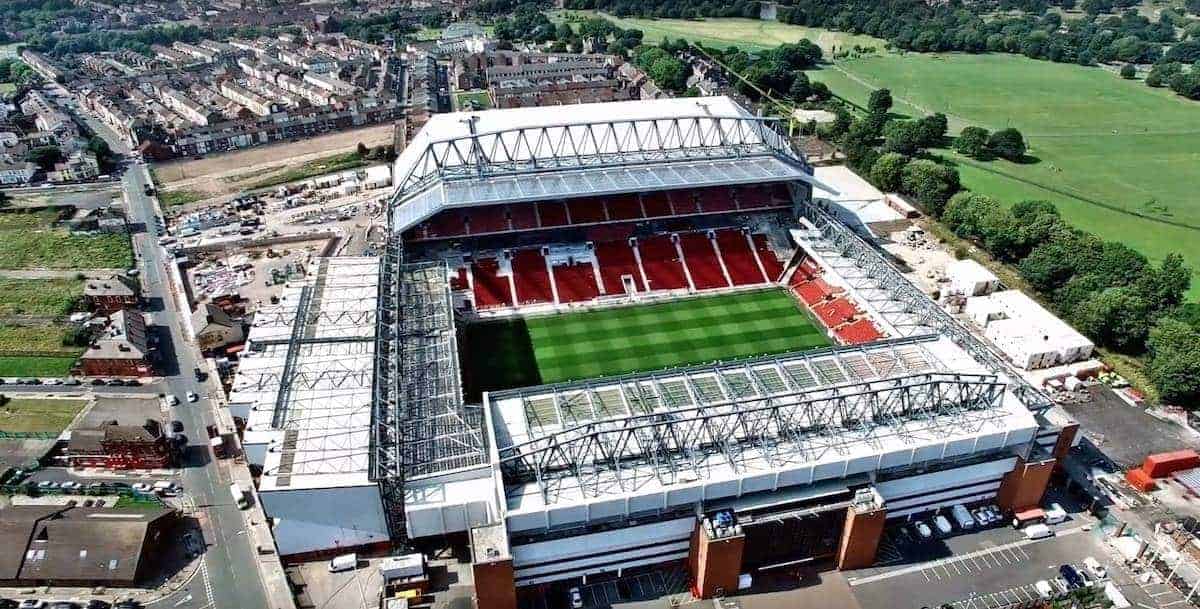 Another league game goes by and Liverpool drop more points at "Fortress Anfield". This time it was against former manager Roy Hodgson's West Bromich Albion team. The game was a resemblance of our season. Lots of possession,with an excessive amount of pressure and a colossal amount of attempt's at goal left Kenny Dalglish and everyone connected with Liverpool Football Club clueless as to why Liverpool not only lost the match but didn't win and collect all 3 points. A lot of supporters are demanding big changes in the summer,but do we really need big changes in the summer?I am not saying that we don't need big changes but after examining our season I am not so sure "big changes are the solution".
Football is a team sport and anyone who understands the beautiful game will know that a team of 11 players who adapt,work hard for each other and adjust to each others strengths and weaknesses is far superior to a team of mavericks who lack courage and don't gel with their team-mates. Nobody can accuse this Liverpool team of lacking in effort or application,nor are they lacking in courage,no matter how many chances they manage to squander they never lose their steadfast belief.Like a Lion determined to catch its prey they keep fighting,being positive going forward towards the goal.
The reds have had more shots on goal and more possession in their opponents half than any other team in the Premiership this year. The fact that we have hit the woodwork 31 times this season does not neessarily mean we have being unlucky as finishing is an art and is part and parcel of football. Nevertheless the fact that we have hit the woodwork so many times means we are getting close(in fact as close as you can get to scoring)without putting the ball in the net. I would much rather we were playing teams off the park and bombarding their goal then playing a dull style of football creating no chances.
When a team is not producing results it gives rise to really intense fault-finding among supporters and the media,and on account of Liverpools inability to finish off teams a constant criticism being thrown at the reds is their lack of ideas and imagination in the last 15-20 minutes of games. But is this criticism constructive? How many titles have Man Utd won over the years by just launching high balls into the box with 15-20 minutes to go? This is why I remain behind Kenny and confident that in time this Liverpool team will start producing results. I see it like a fizzy drink bottle in that if you keep shaking the bottle and persisting the lid will eventually pop,this Liverpool team keep persisting and in time this effort and persistence will surely pay off.
If Liverpool are close which the statistics suggest then getting rid of aload of players would surely make no sense would it?Especially when you consider a lot of these players have not even being here a year. If players such as Adam,Henderson and Carroll have shown promise already then why can't they improve in their 2nd season with the club?3rd in the case of Carroll.Maybe all it needs is a little bit of "tweeking" maybe one or two more attacking players with more composure in front of goal or maybe it just needs a ruthless centre forward who scores all sorts of goals. Either way if we make too many changes then maybe we won't be creating so many chances next year?But then again maybe we will be more clinical and scoring more. Or if we signed nobody and keep faith with the players we have in that they would be a year older and wiser but I am 99.999% sure thats not gonna happen but in any event making changes and bringing in new players is not as straight forward as it seems. All the great managers sign a lot of "duds"
Rafa Benitez had a masterplan when he was Liverpool manager.He wanted to build up a squad that mainly consisted of British and Hispanic players.His philosophy was to construct a team with British heart,determination and fight and blend it in with Hispanic flair,skill and creativity,which was a perfectly logical thing to do. I would even argue it was genius-like. The current Liverpool squad has lots of British players in it,and I am in favour of that. I would be very much in favour of us signing foreign players this summer but when you look at the amount of chances we have created our team hardly lacks flair and creativity does it?Consequently our team has fluffed a lot of chances this season so we do need more composure in front of goal.The kind of composure that the south americans have in abundance.We have also lacked imagination in the last 15-20 minutes of games,so maybe a Rui Costa prototype might just be the type of player we are looking for,a really good dribbler with great close ball skills who is capable of scoring loads of goals.
4-4-2 is a formation which Kenny has went with a lot this season and 4-4-2 more than any other formation relies heavily upon partnerships.One player can bring the best or the worst out of his partner. For instance Keegan and Toshack,Rush and Dalglish and Hansen and Lawernson all complimented each other and brought the best out of each other. Thus Rush and Clough,Fowler and Owen and Crouch and Torres never really worked.So maybe superstar signings are not what we need. Maybe we just need a suitable partner to bring the best out of players such as Adam and Downing. I am 100% behind "moneyball" but I don't believe you should ever sign a player on stats alone,I believe players with contrasting styles gel best and this should be taken into account when signing any player.
After I defended Andy Carroll and Jordan Henderson last week,one fan repiled to me "Henderson is not gonna become a world-beater by the start of next season" Maybe not but Thierry Henry,Steve Mcmanaman,Robert Pires and Ian Rush all came good very rapidly after they looked down and out. The message I keep trying to get across is Liverpool are a work in progress,when Kenny took over in January 2011 Liverpool were 12th in the table and were a ship that was sinking fast,their was no way we would of finished 8th if Roy Hodgson would of carried on as manager. I know you can never say definitely but in all honesty the players were unhappy playing with no confidence,and all negativity does is breed negativity,which in turn breeds failure.
Fair enough he has spent over 100 million pounds on players but he has being handed a task of building up an entire squad which he is going to need a lot more time and money to construct. He certainly does'nt have the luxury of the old Liverpool philosophy of bringing in 4 players and letting 4 players go each year,that concept would work for Alex Ferguson or Roberto Mancini who have strong,powerful squads at their disposal but not for Kenny Dalglish who is faced with the unenviable task of building brick by brick.
I am not sitting on the fence with this article, I would like to see at least 5 players signed this summer but I would be cautious in offloading players as our squad needs strength in numbers. Injuries really have cost us dear this year and the only way to address that is by making the squad more competitve and stronger, I fully expect FSG to do that this summer,like they said they understand how sports works and their record in Boston proves that. Like Tom Werner said they believe in "stability" and this is why I would also be confident that Kenny Dalglish will be manager of Liverpool Football Club next season.
KEEP THE FAITH – YNWA