Let's be honest, nobody saw that coming. Liverpool approached Saturday's meeting with Aston Villa in high spirits, buoyed by successive wins and sight of that sacred top four. Heck, Brendan Rodgers had even talked-up a title tilt!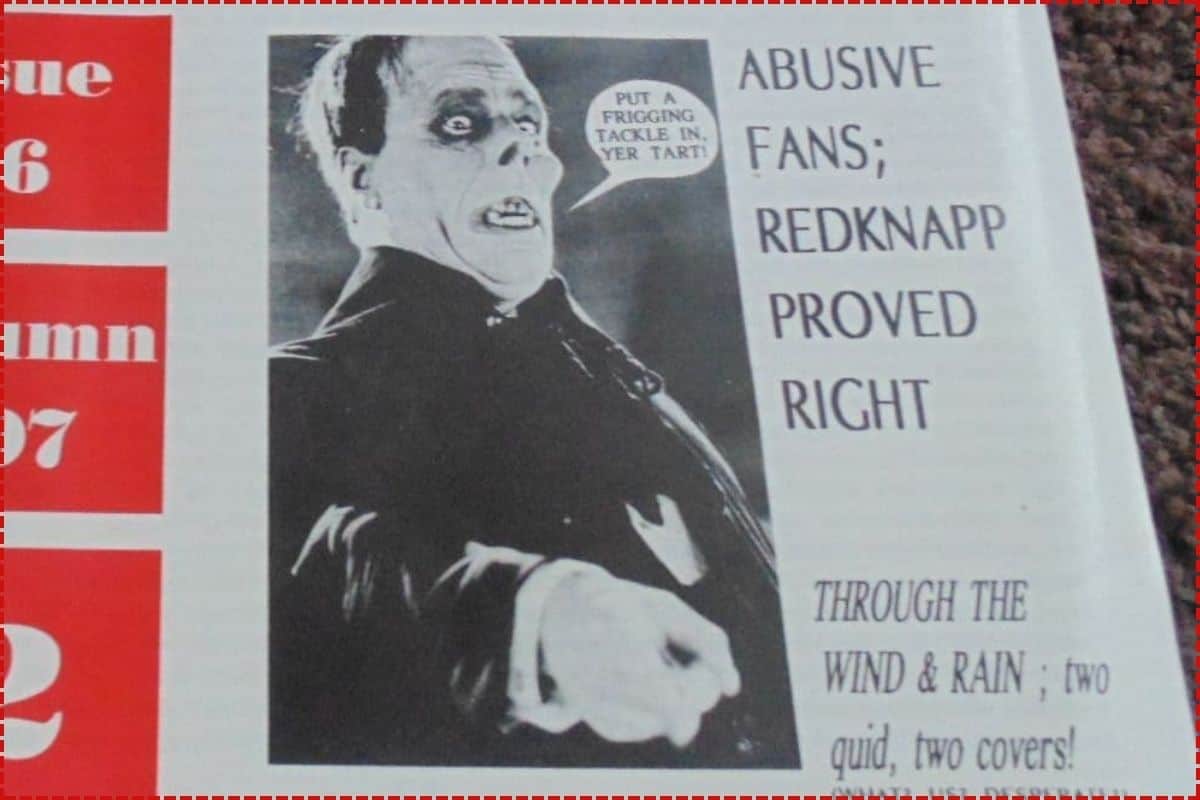 The Villains were supposedly first victims in a run of fixtures sure to catapult the reds into Champions League contention. Or so we thought. In actuality, the manner of our defeat served to underline how far we have to progress. A bump in the road yes but also a much needed reality check.
The festive season will ultimately define our campaign. A number of issues need attending to, not least on the field. Upcoming fixtures against Fulham, Stoke, QPR and Sunderland represent an opportunity to climb the table. For all the neat football and encouraging signs, the fact is we lie 12th which is simply unacceptable. Without rehashing old arguments, Kenny Dalglish never sunk so low and his successor will not be excused on account of his progressive style.
Victories have been few and far between and Brendan Rodgers simply must convert his possession percentages into goals and points. Travelling to The Britannia is always a war of attrition but three of the aforementioned games are winnable, in fact they must be won. As too does an FA Cup tie with Mansfield – as we seek to better a lousy League Cup run.
Before debating transfer activity it is important to address the current squad. Certain issues need rectifying – not least the form of Joe Allen. Clearly a tidy player who's neat in possession, his limitations have been laid bare in recent weeks. The manager himself has conceded a rest period may be overdue. The question is why has he been overplayed? Without boasting an embarrassment of riches Rodgers certainly has options in midfield. Jordan Henderson has shown signs of improvement in recent weeks – his burst of energy turning a tight contest with Wigan and proving invaluable against Udinese. A tough debut season divided opinion on the former Sunderland man but his current upturn warrants a starting berth.

Then comes the enigma that is Nuri Sahin. A fraught battle for his loan signature suggested we had a gem on our hands and a crucial lynchpin to the Rodgers master plan. However the Turkish playmaker has barely featured. Indeed, when selected it tends to be out of position, with his natural game curtailed. How can a Liverpool side in this state ignore a player that bossed the Bundesliga and inspired Real Madrid to break the bank? Inexplicable. When fit he must be involved as his quality can turn games. There is presumably more chance of Elvis staging a comeback than Sahin signing long-term but while on our payroll he must be utilised.
In defence meanwhile the whole Downing charade must be stopped immediately. With the possible exception of Manchester United the pressure of playing for Liverpool is unrivalled. The expectation and scrutiny that comes with wearing the Liverbird is intense and frankly too much for certain individuals. Stewart Downing is a prime example.
Evidently a confidence player his attacking instincts have betrayed him since that first dip in form. Therefore to expect him to alter his game and become a marauding full-back is nonsensical and an accident waiting to happen. Granted, injuries may have forced the manager's hand at times but the likes of Andre Wisdom and Jon Flanagan are available to ensure a back-four reshuffle. Alternatively, even Daniel Agger can be deployed at left-back in emergency situations. Only this is far from an emergency as natural left-sider Jack Robinson waits in the wings. The teenager has a great number of admirers amongst the fan base and surely deserves his place in a match day squad. It is an open secret that Rodgers wants to move Downing on, so why is he continually picked for a deer in the headlights routine?
Captain Steven Gerrard is also generating a great deal of debate right now. Admittedly, his overall game has fallen short of superman standards and Saturday's goal was his first since September but you cannot help but feel he is made a scapegoat. For so long the saviour, supporters still look towards Stevie to drag us over the line when others fall short. It is quite ridiculous.

At 32 his game was always likely to evolve yet he remains crucial to our dynamic. Like precious few in our ranks he can split a defence with one killer ball and also chalk-up a few strikes himself. It may not occur quite so often these days but it remains in his armoury and cannot be ignored. Gerrard is not the problem and anyone pointing the finger of blame in his direction is either unreasonable or clueless.
Turning attention to matters off the pitch brings Fenway's ownership into focus. For all the sound bites and pledges, John W. Henry and his board shafted their coach in August. Failing to reinforce a painfully thin frontline was unforgivable. The error of their ways may well be corrected next month but that initial indifference effectively tied Rodgers in a straight-jacket. January provides them with a first window to redress the balance and prove their commitment.
A great number of players have inevitably been linked, with many as likely as a Benitez statue at Stamford Bridge. Of the endless names associated, Theo Walcott, Daniel Sturrdige and Tom Ince seem to hold greatest credence. Securing two of those three will set us up for the run-in. Whether any of them can be classed as out and out strikers is another debate entirely but with Fabio Borini on the verge of a comeback, at least we'll be spared the ignominy of lining-up without a recognised forward.
FSG would also be advised to re-asses the structure (or rather lack of it) at LFC. Before Rodgers appointment we were told of this grand scheme that would involve a Director of Football, Chief Executive and the like. Yet faced with resistance from their manager-elect, they abandoned that thesis entirely.
Now, in a sorry state of affairs they have only Ian Ayre as their go-to guy. Just what the latter contributes is a matter of lengthy discussion. Undoubtedly an extremely competent Commercial Director, his reign as DM has been less impressive. When CEO of Huddersfield he hardly covered himself in glory and at Liverpool his capabilities have also been called into question.
Of course nobody knows the exact workings of the boardroom but would the Raheem Sterling stand-off have dragged under say Brian Barwick or David Dein? Failing to tie the teenager down to a long-term contract smacks of incompetence. Losing him to a direct rival meanwhile would surely confirm our status as also-rans.
Messers Henry and Werner know precious little about our game and need men on the ground to run operations for them. The present power vacuum is debilitating and also detrimental to the man that opposed it in the first place. Both Rodgers and the club as a whole would benefit from a newly formed hierarchy. Reorganisation should be high on a list of New Year resolutions.

That said there is no crisis ensuing, simply a few issues that demand a re-think. Rodgers himself has bought time in light of his tactics and love of a great quote. Kopites also empathise with his lack of squad depth. In spite of our mid-table state we have produced some decent football. Our ball retention needs to be advanced higher up the field and we also crave more numbers in the box when attacking. Nevertheless we knock it around in a stylish fashion and appear to be growing into the Tiki-Taka philosophy. Unlike the Hodgson era there are positives to be taken and had contentious issues gone our way (i.e. the offside against Everton and countless penalty calls) we would be within striking distance. The foundations are in place, it is merely a matter of building on them.
So with the Christmas schedule upon us we are about to discover just how our season maps out. Tighten-up at the back, find a clinical edge in front of goal and reinforce the ranks. Also set-about restructuring our board and we could be onto a winner. Do none of those things and we'll stagnate – making it a very long winter.
Merry Christmas!
YNWA