Rob Williams looks at three key areas Brendan Rodgers and Liverpool need a fix for in the coming 2013/14 campaign.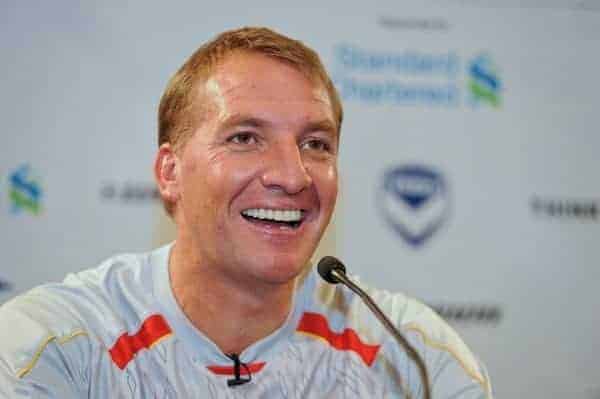 Brendan Rodgers has brought about a change of direction to a Liverpool side that was in serious trouble at the start of his tenure. Liverpool has had many false dawns since dominating English football; there are however many reasons to be hopeful that things are finally starting to move in the right direction.
Changing a club's style of play without having overabundant resources undoubtedly takes time. After the opening day 3-0 defeat to West Brom last season many fans feared the worst. Towards the end of the season things looked to have progressed, especially with the influence of some clever signings including Daniel Sturridge and Philippe Coutinho. We all know that more needs to be done, but so far the pre-season is shaping up to be a success.
Pace at the Back
The defence needs to be strengthened and remoulded into Rodgers's style of play. The manager is looking to have Liverpool play a high intensity pressing game when off the ball while being able to relax and play good football on it. This style of play requires the defence to play a relatively high line, this was a major problem last season with a defence that was seriously lacking in pace. Which is why Kolo Toure is a great signing however more pace is needed in general at the back. Rumours have continued to persist around Martin Skrtel after the arrival of Toure and more strength in depth is needed throughout the squad.
End to Suarez  Saga
Rodgers showed his ruthless side last season by axing Andy Carroll when there were not many other options available to him, especially with Borini struggling to impress due to a succession of injuries. The manager is very keen to keep Suarez however the situation could unsettle the rest of the squad. Many feel that another striker is also needed to strengthen the depth of the squad regardless of the striker's future.
Technical Midfielder
The injury plagued Lucas has made many feel that a technically gifted player is needed to help the likes of Coutinho who made a very strong impression after his arrival at Anfield. Liverpool fans are crossing our collective fingers hoping Christian Eriksen could fill this void, but there is stiff competition from the likes of AC Milan. The tika-taka style that Liverpool are growing into needs technically gifted players like Eriksen which are not easy to fine, especially when your club is unable to offer Champions League football.
Discount Football Kits supply football goals to amateur clubs throughout the UK. We love everything football and talk about the latest football talk and news on our blog.