Aaron Cutler previews tomorrow's big kick-off and takes a look at the five players who will make or break Liverpool's season.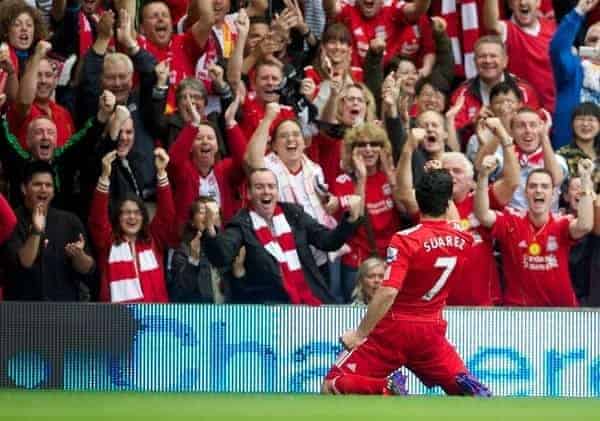 It's the eve of the football season and Liverpool supporters are in typically buoyant mood. Optimism reigns – as it does every August – as hope springs eternal that our beloved Redmen will deliver on the lofty targets set by a demanding, perhaps starry-eyed support.
The objective, quite simply, is fourth. Our season will be judged on our challenge for Champions League qualification, something we have failed to secure for four years. It's a tall order, made harder by our exile disinteresting targets such as Henrikh Mkhitaryan. Nevertheless the hope is we can have a say in matters, eating into a 12 point gap and ensuring Europa League football is the least of our accomplishments.
The squad is improved, as evidenced by a stronger bench. Rewind twelve months and we were going into a brave new dawn with just one recognised striker. A shortage in numbers meant the likes of Adam Morgan, Sameed Yesil and Jerome Sinclair were all called upon; there was even talk of an SOS to Michael Owen … cue a collective shudder.
That famine has been rectified – with Brendan Rodgers now boasting an embarrassment of riches. Daniel Sturridge, Phillipe Coutinho, Iago Aspas, Raheem Sterling, Jordon Ibe, Fabio Borini and lest we forget Luis Suarez can all occupy positions across the frontline. And that list may yet be added to with talk of an impending deal for Brazilian Willian.
The group is also one year older and far more familiar with the manager's unique methods. This cannot be underestimated as teething problems certainly hindered us at times. Acclimatising to a completely new style of play can flummox even seasoned professionals – Steven Gerrard for instance took a good few months to find his niche in Rodgers distinctive set-up.
Our youngsters, many of whom were overplayed last term, will also be better off for experiencing top flight football. Sterling seems to have recaptured his 'zip' in pre-season, while Andre Wisdom (aside from his Celtic mistake) has looked assured at centre-half. Ibe meanwhile looks a precocious talent, his summer performances no doubt hastening Stewart Downing's exit. They will all have a say – whether it from starting positions or from the bench – and hopefully contribute more with game time/experience.
The fixture list has also delivered a far kinder start than last year, with Manchester United the only team of last season's top six with whom we come into combat until November. A good start is paramount and certainly achievable, beginning with Stoke tomorrow afternoon.
Whether or not we achieve a top four finish will hinge on a number of variables. Results against the top sides will come into play, as will an ability (or lack of) to take care of those in the bottom half. We need consistency at home, a greater aerial rearguard, a Plan B for those games where tiki-taka is stifled and unquestionably a bit of luck. We also need certain players to deliver. Five men in particular will have a big say in how close Liverpool come to a return to football's top table: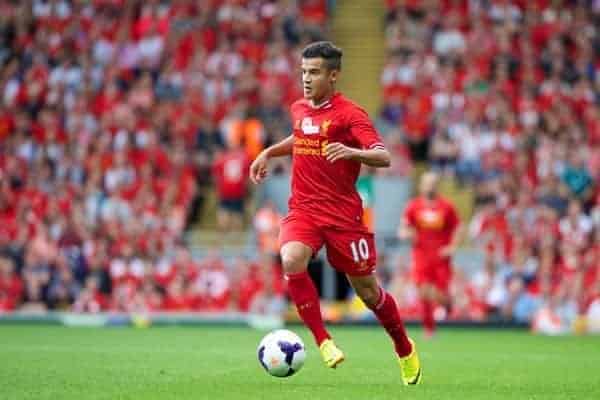 It is dangerous and perhaps unfair to pin our hopes on a 21 year old but such has been Phillipe Coutinho's impact since January it is practically a given. Unlike a great many foreign imports he has adapted to the rigors of the Premier League seamlessly. His flair, trickery and eye for a pass destroyed the likes of Wigan, Newcastle and Swansea at the back end of last season. Yes, his slight frame meant the likes of Chelsea overpowered him but on the whole his introduction to English football was effortless.
The major factor concerning him this year will be where he is deployed. It is generally accepted, by manager and fans alike, that he is at his most effective in a central, 'number 10' role. Nevertheless, going into the opening weekend he is likely to start out wide, where his influence on games is decidedly smaller. Should a deal for Willian be concluded by September 1 we may see the brilliant Braziliian liberated and free to roam in and behind an interchangeable frontline.
Supremely gifted he has the guile to open up stubborn backlines unlikely to venture out of their own half. This will prove invaluable as we toiled at home to the likes of West Brom, West Ham and Stoke – losing valuable points in the process. He will also chip-in with goals, something we crave from deeper positions. Coutinho has all the attributes to light-up the Premier League this season. He is a special player in what at times looks like a very ordinary team. Without placing too much pressure on young shoulders, how he fares individually will probably determine how we fare as a whole.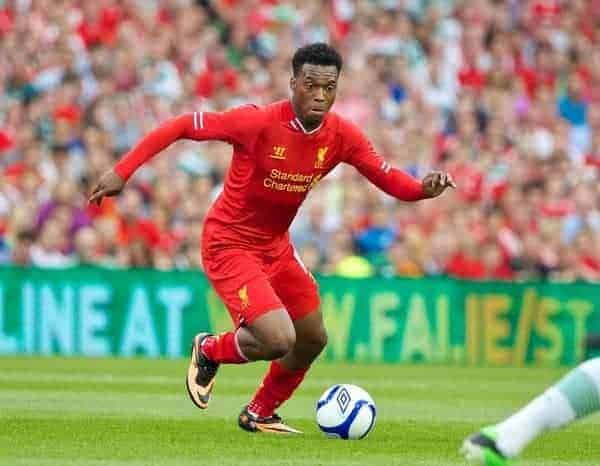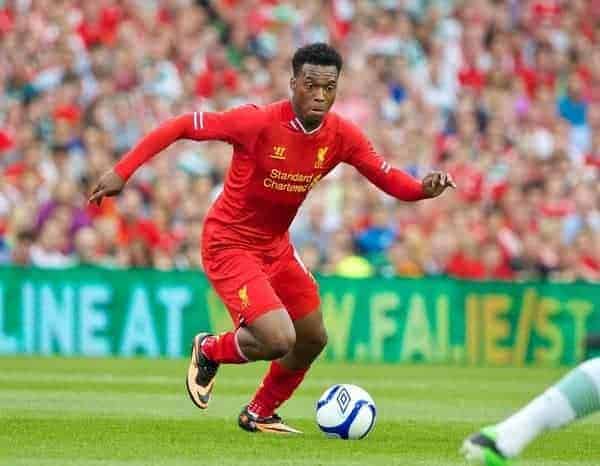 Like Coutinho Daniel Sturridge played a major role in Liverpool's improved form from January onwards. Never totally trusted by a succession of managers he quickly set-about proving his undoubted ability in a red shirt. The England hitman offers pace, directness and most importantly – goals. A return of 11 from 13 starts underlines his pedigree, while a game to goal ratio of 1.45 is nothing short of exceptional.
A summer-long injury may stunt any initial impact but he should play a key role this season. The crucial factor as far as Sturrdige is concerned is keeping him interested. The 23 year old has a tendency to switch-off in games and become rather lazy. This occurred around March/April last season and culminated in him losing his place in the side. Then, energised and with something to prove, he tore into Chelsea when introduced as a half-time substitute. That Sturridge is one of the best strikers in the league. That Sturridge will weigh-in with 20+ goals a season. That Sturridge may prove the difference between seventh and fourth.
If Saturday's cameo against Celtic is anything to go by the signs look extremely positive. The returning forward looked sharp and a real goal threat. With Suarez's future still uncertain Sturridge might well become the focal point of our attack, something which will suit him. You get the impression he needs to be the main man and feel central to any attacking threat. Both Rodgers and Gerrard claimed this move was his last shot at the big-time, 2013/14 will then surely be the most important season of his career.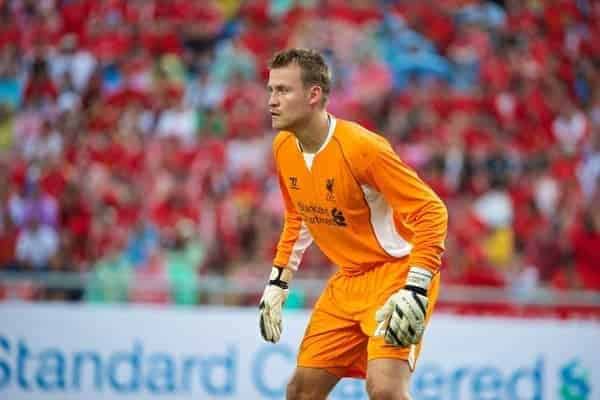 Whoever succeeded Pepe Reina as Liverpool's goalkeeper was going to have their work cut out. The Spaniard, despite falling short of his 2009/10 best in recent seasons, was a hugely popular figure in and around Anfield. He was also offloaded against his will, causing quite a stir. It is a bold move from Rodgers but probably a correct one.
Mignolet, an unknown quantity in many respects, does appear to suit Brendan's blueprint far better than Pepe. Reina seemed to retreat into his shell in recent years, coming for less crosses, making uncharacteristic errors and most bizarrely struggling with the ball at his feet. Time will tell whether Mignolet is the sweeper keeper his manager so desires. The Belgian has clearly been drafted-in with a view to being more aggressive – clearing his lines purposefully and simultaneously keeping possession with his footballing ability.
Unfortunately Reina's stats showed an alarming lapse in 2012/13. Compared to Mignolet he was personally at fault for more goals, more shots on target, more missed crosses and more outright defensive errors. Rodgers never seemed totally convinced by the World Cup and European Championship winner and saw flirtations with Barcelona as an ideal time for change.
There will be huge scrutiny on Mignolet, who must impress early on to silence any doubters. Nevertheless the time had come for change. The former Sunderland stopper is 25 and seemingly improving year-on-year. He is also commanding less wages than a 30 year-old Reina who seems to be on the wane. If our new number one (22) proves an inspired piece of business his form may correlate in an improved league finish.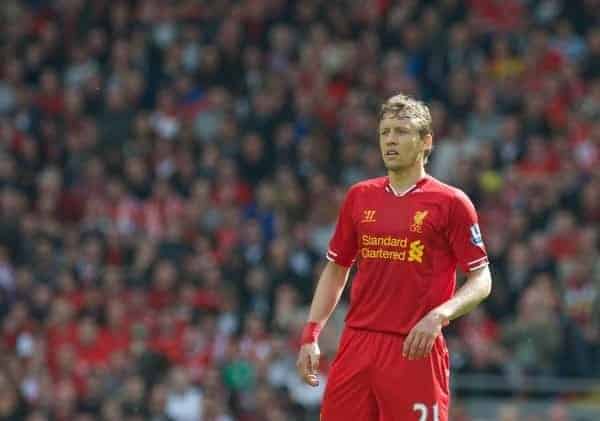 4. Lucas
Lucas returned from a long injury lay-off in December. His comeback coincided with a marked improvement in form, while later absence resulted in disappointing defeats (think Zenit and Southampton away). In an understated manner the Brazillian is in fact crucial to our fortunes. Brendan Rodgers has said himself how in-tune Lucas is with his ideas and clearly rates him highly enough to overlook any competition for that position. That said the midfielder still struggled for fitness, playing catch-up for the remaining six months. With a full pre-season under his belt he will hopefully recapture the form that endeared him to Kopites from 2010 onwards.
Liverpool were 'got at' far too easily at times last season, overrun in midfield and made to look decidedly light-weight. It will be Lucas' responsibility to boss that area, presumably with Gerrard alongside him. He is never going to offer a physical presence to rival the likes of Yaya Toure but that will not prevent him covering the ground, winning second balls and nipping attacks in the bud. A fully fit Lucas does that as well as anyone in the division. Once at full-tilt and no longer sluggish, he will patrol his turf whilst giving teammates license to roam.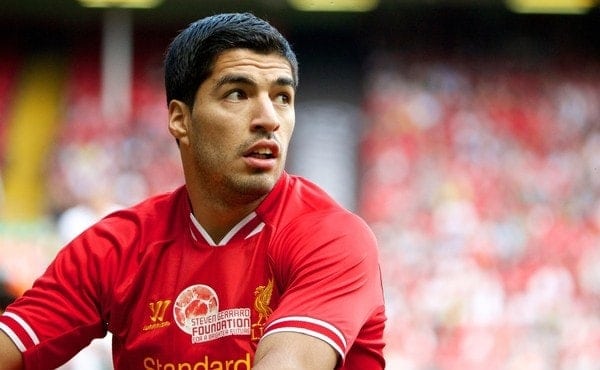 5. Luis Suarez
And so to the man sent to the naughty corner for his unruly behaviour. Everyone is bored of the Luis Suarez affair. Not a day goes by without claim and counter claim muddying the waters and distracting attention from the big kick-off. IF – as seems increasingly likely – Suarez remains at Anfield he has some serious rehabilitation to undertake. His behaviour has tainted his image amongst Kopites who afforded him the same unconditional love they did one Fernando Torres. Once bitten…
Yet for all his faults, the Uruguayan remains arguably the best player in the Premier League. If the club retain his services and then crucially convince him to apply himself in a professional manner we could be in for one hell of a season. In truth our campaign does hinge on the crazed South American and his whereabouts come September 1.
30 goals and countless assists last season elevated Liverpool from no hopers to an average seventh placed finish. With added quality in and around him Suarez has the potential to spearhead a return to football's elite. It may not be his preference but once he realises there is no exit strategy open to him he will be left with no option but to knuckle down, particularly in a World Cup year. Suarez, Sturridge and Coutinho is a formidable frontline – not to mention Willian (potentially). Whatever transpires this is sure to be his final season at Liverpool, let's just hope he goes out in style. If he does so we may prove the beneficiaries and find ourselves shopping at the top table for any replacement next summer.