Arsenal manager Arsene Wenger has vowed to keep talks "amicable" between his club and Liverpool over the Gunners' pursuit of Reds striker Luis Suarez.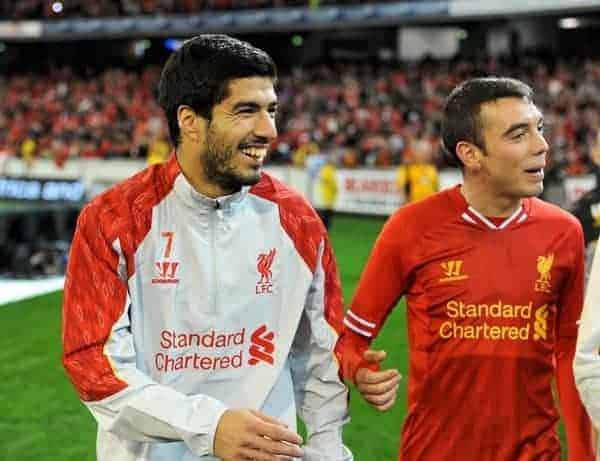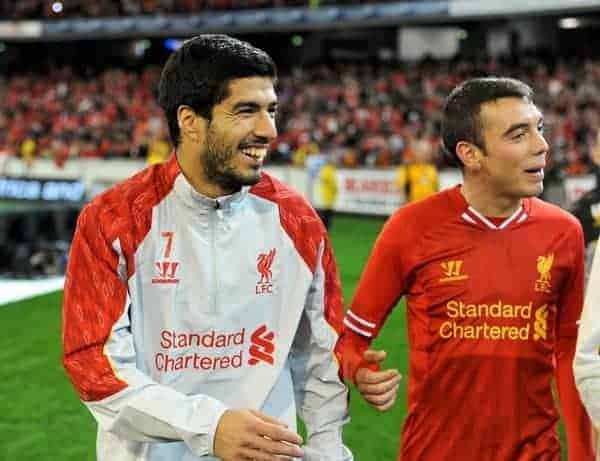 The North London club have had two bids rejected by the Reds for the 26-year-old Uruguayan, but Wenger says they have not lost hope yet.
Speaking to the press ahead of Arsenal's pre-season Emirates Cup tournament this weekend, the Frenchman said (as quoted by the Independent), "I don't want to speak about Suarez, because that is between Liverpool and Arsenal.
"We will completely respect what Liverpool wants to do. We want to (sign the player) if it is feasible in an amicable way.
"I am a great believer you have to keep as much confidentiality as possible, which is quite difficult in the modern world."
Wenger also said Arsenal are working on other potential signings, with hopefully some other forwards on their wish list, should they fail in attempts to sign Suarez.
He added, "But we work very hard, not only on the case you name, but on other different cases."
On Thursday, Liverpool moved to end the Suarez transfer saga, telling Sky Sports they are "sure" he will remain at Anfield.
Managing Director Ian Ayre told Jim White, "We've got Luis Suarez in our squad, he'll have trained today and he's working hard," he said.
"Despite what people think we've not had an intention of selling Luis, we've never said we want to sell Luis.
"He continues to work hard and train hard for Liverpool. That will continue and I'll expect him to be here at the start of the season."
"I'm sure he's going to stay – that's always been our ambition and that's what we expect to achieve."