The chief executive of the Professional Footballers' Association (PFA), Gordon Taylor, has confirmed that Luis Suarez does NOT have a clause allowing him to leave for £40million.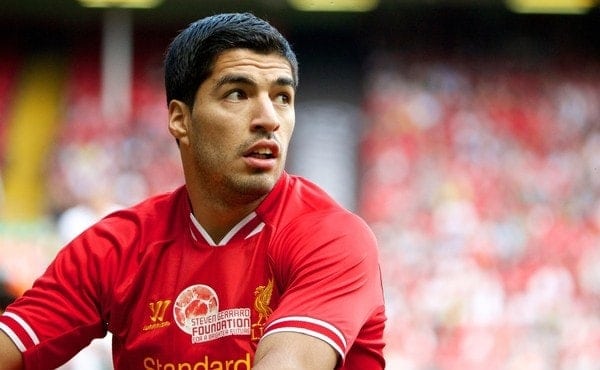 Taylor explained to the Press Association, in quotes carried by The Mirror:
"It [the clause] says if there is no qualification for the Champions League [by Liverpool] and if there is a minimum offer of £40million then the parties will get around the table to discuss things but it does not say the club has to sell.

"It quite clearly states £40million is a minimum offer for discussions, but it becomes really difficult with such clauses.

"There is a 'good faith' clause in relation to serious discussions but I can't say it is cast-iron buy-out clause."
Taylor was critical of buy-out clauses, explaining:
"We have raised this issue with the Premier League, that buy-out clauses should have a great deal more clarity because I've never seen one yet that hasn't caused trouble."
On the potential of the case going to the Premier League, Taylor explained that the case is not clear – and by then the window would be closed:
"There are different ways it can be interpreted. If it goes to the Premier League it will take time and the window is then closed. It is a delicate situation and we are trying to help."
Earlier today, Taylor confirmed that the PFA were helping Suarez with the situation. Taylor told talkSPORT:
"We have been asked to try and help to sort the situation out and we have been trying to do that.

"This is about a situation on the interpretation of a contract.

"You want contracts to be straightforward and clear and on this issue it is not clear. It is open to different interpretation by lawyers so, at the end of the day, it is about if an agreement can be reached."
Several reports in Wednesday's newspapers say FSG and owner John Henry are insistent they will not sell to Arsenal no matter what.
"Feelings are running so high that it is understood chairman John Henry has vowed 'never to sell Suarez to Arsenal" report The Mirror.
Read all the latest on Suarez – including comment and opinion from our writers