Daniel Sturridge's finely struck first half strike and Simon Mignolet's second half heorics preventing Jon Walters from the spot registered Brendan Rodgers' Liverpool a very nicely tasting opening day victory against Stoke at Anfield on Saturday.

Andy Hunter of the Guardian raves about Mignolet's late penalty save, and pulls up the most amazing statistic – that it wasn't since the 1990s that Anfield had witnessed such a thing:
Simon Mignolet's penalty stop from Stoke City's Jonathan Walters produced "the debut that you dream of" for the £9m summer signing from Sunderland. In doing so he became the only Liverpool goalkeeper to save a spot-kick on his debut and the first to foil one in a league game at Anfield for 14 years. The last time was 28 August 1999, to be exact, when Sander Westerveld thwarted Arsenal's Davor Suker, with the 16 awarded since (not many, admittedly) all converted. A remarkable statistic that Mignolet enhanced with the follow-up, denying Kenwyne Jones with the rebound and his manager familiar torment.
In fact generally the papers were positive in Liverpool's start to the new season, picking up on points where perhaps the one-goal scoreline didn't flatter the Reds.
Chris Bascombe of the Telegraph certainly enjoyed the spectacle in the pouring rain on Saturday:
If Saatchi and Saatchi were recruited to offer a final promotional push for the Premier League's return, it's doubtful they would have constructed a more compelling advert than this.
Bascombe is also very excited about then continuing emergence and development of Sturridge as a pivot in Liverpool's first team. He believes despite Sturridge's explosive start to his career at Liverpool last season, the 23-year-old is showing signs he has even more to give to repay Rodgers' faith.
Sturridge has shifted perceptions since moving to Anfield. The notion he is a surly youth — a by-product of tensions and frustrations at his former clubs — is unfair, his effervescent personality becoming increasingly apparent in his new environment.
There's unfortunately no mention of the incredible roars from the Anfield faithful that met Mignolet's penalty save just minutes from time to, effectively, claim the victory for Liverpool.
Hell the biggest roar of the game was probably Liverpool conceding a thrown-in about a minute after the save and the feeling of relief and an escape to victory erupted around the ground.
Nevertheless, you've got us to tell you about things like that.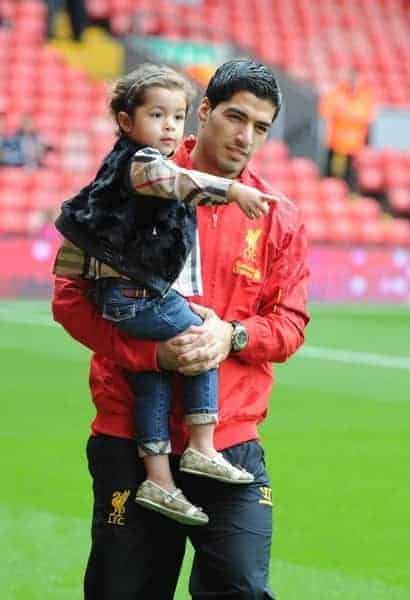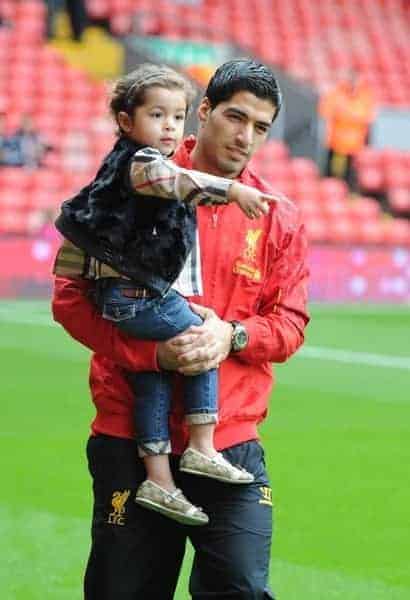 Meanwhile Tim Rich of the Independent noticed a certain Luis Suarez mooching around the ground:
Yesterday the man who gives almost daily and invariably contradictory interviews on his desire to quit Merseyside made the brave decision to go to Anfield, where his shirt had been burned a few days before with his three-year-old daughter, Delfina. Both inside and outside the stadium, his reception was reasonably cordial.
And finally, for all the fans who watched the game on the recently launched BT Sport, Samuel Luckhurst of the Huffington Post writes an enjoyable article analysing the channel's first attempt at Premier League live coverage, including Jake Humphrey's pre-match interview with Rodgers:
During his recorded interview with Rodgers, Humphrey did a superior impression of David Brent than his interviewee, plucking out a Shackleton book from the Liverpool manager's collection and talking of reaching new frontiers. Rodgers actually toned down his inner "Brenton" for the tête-à-tête, but Humphrey is such a nauseatingly chummy presenter there is little scope for analysis.