Steven Harris makes a welcome return to writing on the site by sharing his view of this summer's pre-season campaign, signings and, of course, Luis Suarez.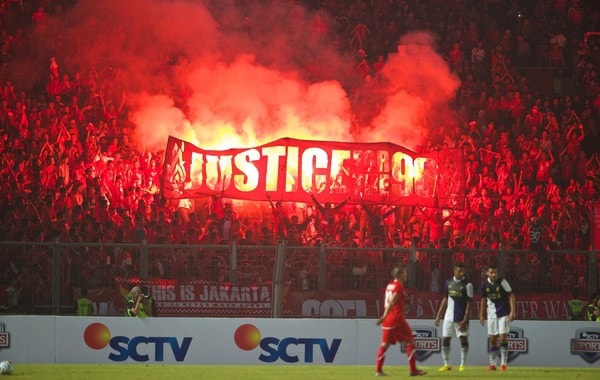 The first half of the 2012/13 season was not an especially great start for Brendan Rodgers as Liverpool manager. By Christmas the club were languishing in the lower regions of the table, out of the Capital One Cup and needing to field youngsters in the Europa League to compensate for a rather thin squad. It's hard to remember a time within my own lifetime when Liverpool appeared as average as they did from August to December of 2012.
Two astute signings in the January transfer window seemed to provide a welcome boost and with Daniel Sturridge knocking in the goals and Philipe Coutinho showing the sort of playmaker skills Liverpool have lacked since Patrik Berger's best days, the second half of the season was much more promising. If the table had been all about the last nineteen games then a European finish, even Champions' League qualification would have been nailed on.
The summer began with a hint of promise, then. The Brendan Rodgers philosophy was beginning to gel yet he'd also proven himself smart enough to adapt to the incredible talents of Luis Suarez up front. Unlike the previous summer the club began the close season with a flurry of signings. Kolo Toure was the biggest name amongst them, an astute capture on a free and hopefully a great replacement for the now retired Jamie Carragher. In pre-season matches new boys Iago Aspas and Luis Alberto have looked sharp and more than capable of performing at the level required in the Premier League. Mignolet has looked confident and talented enough in goal to banish any nagging doubts I might have had that allowing Pepe Reina to go to Napoli on a season-long loan might be a bad idea. I began to feel cautiously optimistic that the forthcoming season would see further improvement and a return to European football for the 2014/15 season.

And then the Suarez saga really took off. At first it was just about possible to consider his talk of Real Madrid when he was playing for Uruguay in the Confederation Cup as nothing more than a mistranslated acknowledgement that Real are a superb side whom anyone would be honoured to be mentioned by as a potential transfer target. It is worth noting that in the same interview Suarez spoke of his difficulties with the British Press. Now of course Suarez does not help himself when it comes to the media. His history is far from spotless. The Evra debacle, Suarez's ban, the refusal to shake Evra's hand the next time the pair of them lined up against one another. Then he took a nibble of Ivanovic during a match with Chelsea towards the end of last season, earning a ten game ban and dragging himself and the club through the mud once again.
It would be understandable, however, if Suarez wished to run away to another country and put all the attention from British newspapers and TV stations behind him. Next thing we know, Arsenal put in a bid and Suarez makes interested noises on the basis that they have Champion's League qualifiers and the prospect of the group stages if they succeed. You do know that Arsenal play in England, don't you Luis? That their matches are covered by the same media you alleged were driving you out of the country? As if his interest were not insulting enough to Liverpool fans, most of whom have stood by him during his more controversial moments, Arsenal make a second bid, one of a very precise £40m plus a pound, which makes it seem suspiciously like someone has informed them of the entirely private matter of a possible release clause in Suarez's contract with his current club. On the stock market this might be considered a case of insider dealing.
Liverpool rejected the second Arsenal bid and the PFA have confirmed that they are correct to state that Suarez does not have a right to demand contract talks with any club who bid as much as the North London team did. Obviously disgruntled, Suarez waited until the first team headed off without him for a friendly in Norway last week, he being ostensibly injured after the previous pre-season game, to whinge about his treatment to the newspapers. It's probably fair to say that many of the supporters who have stuck by him throughout his ups and downs have seen this as the last straw, as the ultimate betrayal of a club, its fans and its manager who have all shown him more than adequate loyalty and support in times of crisis.
The positives to come from this latest development are the above mentioned fact that the PFA agree with the club's stance on Suarez's contract, the strong words from Liverpool's principal owner, John W. Henry, who has said categorically that he will not countenance selling the player to one of the club's major rivals for European qualification, and the words and actions of Brendan Rodgers. Rodgers has calmly but firmly emphasised that when it comes to team matters the old adage remains true, that no single player is bigger than the team. He has relegated Suarez to training with the youth team until there is an apology from the player, both to the fans and to his team-mates.
There may yet be further developments. There are three weeks to go until the transfer window closes. If Suarez does eventually go to another club both Rodgers and Henry will look substantially weakened in the eyes of the media, the fans and, quite probably, the squad. The only positive spin possible is if Suarez were to go abroad, if Real were to actually make a bid equalling the £55m Liverpool are claimed to consider reasonable compensation. Henry could allege that his stance was to bump up the price and to ensure that Suarez went to Madrid rather than to a team in the same league as Liverpool. It would still sound a little hollow, to be honest.
The worst of this messy situation is that it has entirely overshadowed a good pre-season. Only one goal conceded by new keeper Mignolet, only one defeat, plenty of goals scored by the likes of Aspas, the returning Gerrard who appears fired up after shoulder surgery in the summer, and even Joe Allen who looks a lot more like the player he was at Swansea since his own shoulder operation. Without the Suarez debate raging on and on fans could have looked forward to the opening match of the new season against Stoke on Saturday with high spirits and genuine optimism. It is perhaps worth reminding ourselves, then, that those pre-season victories were all achieved without Suarez playing much of a role. Given that even if he stays at Liverpool he is still banned for the first six games of this season, that has to be good news.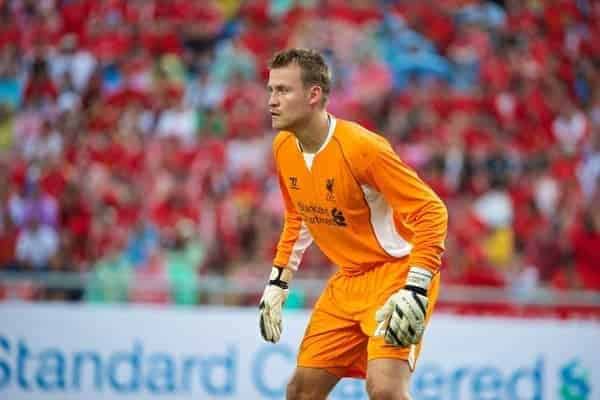 If the new signings can continue the work I believe Rodgers is attempting, that of making Liverpool an efficient team once more, as opposed to a collective of players who rely on one or two individuals for inspiration when the chips are down, then Suarez sulking, leaving or growing up a bit and accepting he owes the club more than he has been showing lately should matter less than it might have done a year ago. Yes he is one of the few world-class players currently at Anfield but such players count for little if the team around them are not up to scratch, as Manchester City perhaps proved last year.
City are a good example, actually. Their problem child for several seasons was Mario Balotelli. Less consistent than Suarez, admittedly, but when on form he was clearly one of the world's top players. In the end, though, his off-field antics, his training ground spats with players and staff, and the growing weight of the baggage surrounding him proved too much for the club to accept any longer. Their performances once he was offloaded began to improve and show more of the consistency that Mario had not been bringing to the team.
Maybe it would not be a disaster if Suarez is eventually sold, then. Don't get me wrong, I'm in no hurry to see him go: I'd quite like him to acknowledge that he has gone about his business rather badly this summer and stick around to repay some of the support he has received from the Liverpool fans. But if he does relocate, possibly in January instead of over the next three weeks, it could improve the balance of the team as a team. To repeat, however, a flowing team with Suarez contributing his skills and vision to the talents of Coutinho, Aspas, Sterling, Gerrard et al, would be a joy to behold.
If that doesn't happen? Remember Torres. Now a shadow of the player he was at Anfield and who frequently warms the bench much as Michael Owen did at various clubs for the remainder of his post-Liverpool career. Maybe someone should point out to Mr Suarez that the 'dream move' can often turn into a nightmare anyway. The grass is as green at Anfield as you will find it anywhere. If only I were talking metaphorically.