Liverpool Football Club will pay tribute to one of its most famous managers this Sunday during the build-up to the match at Anfield against Manchester United.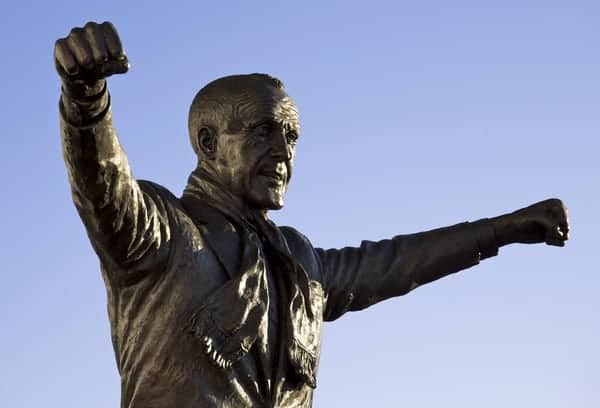 Bill Shankly, arguably the most famous figure in the Club's history, was born 100 years ago on Monday 2nd September 2013.
A one minute's applause will be carried out prior to kick-off and fans in the Kop will hold aloft cards to display a special mosaic.
This is just one part of the Club's wide-ranging plans to commemorate the 100th anniversary since the birth of the legendary Scot.
LFC is also hosting an exclusive dinner at Anfield in partnership with the Shankly family on Saturday 7th September 2013. The dinner will be hosted by talkSPORT presenter and LFC supporter Colin Murray and will include an authentic version of the meal served at Shankly's 'thank you' retirement dinner 39 years ago. The family will also be launching the new Shankly Foundation at the dinner.
A number of former Liverpool players who worked under Shankly and guest speakers will also be in attendance to share their nostalgic stories and memories of the Scot and his remarkable impact at Anfield.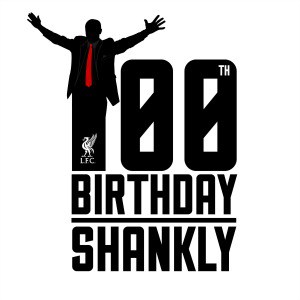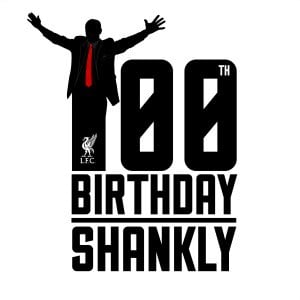 The Club is also creating a special Shankly museum at the Boot Room Cafe at Anfield which will be free and open to fans during the month of September. Special memorabilia will be on display from Shankly's 15 year reign at LFC.
Ian Ayre, Managing Director, Liverpool FC, said: "The name Bill Shankly is, and always will be, synonymous with Liverpool Football Club. He laid the foundations to enable the Club to grow to what it is today.
"We continue to live and breathe those values he created over 40 years ago throughout our Liverpool family and it's important that we give our fans the opportunity to celebrate this important milestone with us."
There will also be themed Anfield tours running throughout September which are open to fans. The LFC website will be showing interviews, historical footage and images from Shankly's career during the first week of September. There will also be a social media campaign running to engage fans in Shankly's memories using #Shankly100 on Twitter.