Oliver Smith reviews Liverpool's pre-season campaign on and off the pitch, drawing conclusions ahead of the start of the league campaign this weekend.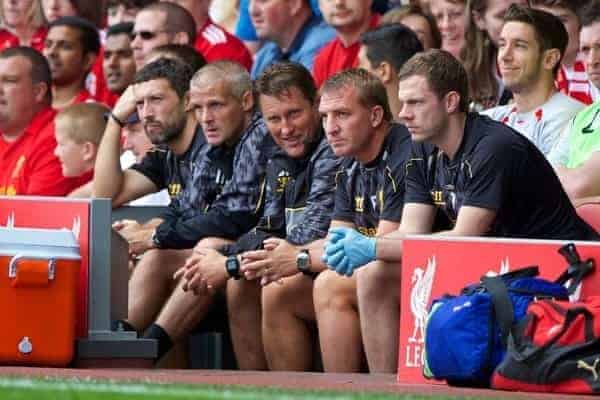 Pre-season must be taken with a pinch of salt.
Performances prior to the start of competitive football can be deceptive. Stars who shine in the relative anonymity of pre-season can freeze when it comes to the big stage, while those who struggle to motivate themselves for friendlies sometimes save their best football for the competitive environment in which they thrive.
Similarly, teams can steamroll over obscure opposition in pre-season and raise hopes for a successful season when, in reality, they struggle when it really matters. On the other hand, other teams, particularly those with international players who return to the fold in dribs and drabs, may have a disappointing pre-season that, nonetheless, doesn't appear to negatively affect them when the season starts.
Gaining fitness is and always will be the primary aim of pre-season. However, there remains room for cursory assessments of players and performances that could indicate how the season is going to pan out, while the conduct of managers and owners can also be considered to see if they have developed and avoided repeating previous mistakes. On both fronts, the signs are optimistic for Liverpool following the completion of their pre-season.
On the pitch, Liverpool's attack was perhaps the one area which needed the most work. Although the January signings of Coutinho and Sturridge had certainly improved the Reds' forward line last season, they remained over-reliant on Luis Suarez, as Fabio Borini continued to lack fitness and form, while Raheem Sterling was promising but couldn't be relied on to find the back of the net on a regular basis.
The situation was so dire during the first half of the season that, had Suarez got suspended or injured, the only other options up front would have been the awful Samed Yesil and the inexperienced Adam Morgan, who both, in fact, got more playing time than they otherwise would have.
Thankfully, Liverpool have been magnificent in attack during pre-season, netting 17 goals in seven games, averaging nearly two and a half per match. Not only have Coutinho and Sturridge remained in fine form, new signings Aspas and Alberto, brought in to add ammunition to our attack, have impressed as well.
Coutinho has been at the creative heart of our attack, with three goals and three assists exciting fans at home and abroad, causing the sales of 'Coutinho 10' replica shirts to surpass even the number of sales of the 'Gerrard 8' shirt in June, although his has since become the second most popular shirt name. His ingenuity and skilfulness make him the perfect playmaker and one definitely to watch during the 2013/2014 season.
Former Celta Vigo man Iago Aspas has also made the headlines, scoring four goals and creating four as well. It may only be pre-season, but he already appears to have the knack of scoring for Liverpool and looks to be linking up well with his teammates, regularly combining with the likes of Coutinho, Suarez and Sterling to find the back of the net. From reports regarding his character, he also seems to have the right temperament to play at Anfield. Courageous, dedicated, loyal and with an ability to score important goals, Aspas hopefully will turn out to be a player in the mould of the much-loved Dirk Kuyt, who served the club so faithfully for six seasons, eventually winning over the vast majority of Kopites.
We may have only seen Sturridge for 45 minutes, but he was arguably our best player during the second half against Celtic, and he certainly seemed the most likely to grab an equaliser. He appears capable of taking over the mantle of the main striker from Luis Suarez, at least while he sits out the rest of his suspension.
Luis Alberto, meanwhile, had a quieter pre-season, although he has shown flashes of brilliance, with his volleyed goal against Valerenga a highlight. He will probably remain a squad player for most of 2013/2014, but the fact that our attack is deep and strong enough to have players of his ability and potential in reserve is pleasing in and of itself.
Fabio Borini may not have found the net during pre-season, but he seems to have finally recovered his fitness, even if good fortune in front of goal continues to desert him. Like Alberto, he's a useful player to have in reserve and, at 22 years old, he has plenty of time to improve if he can just stay injury-free.
Most importantly, Liverpool have far more credible options in attack now.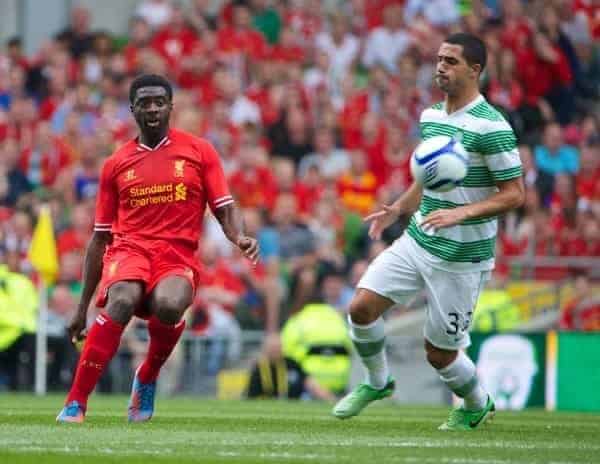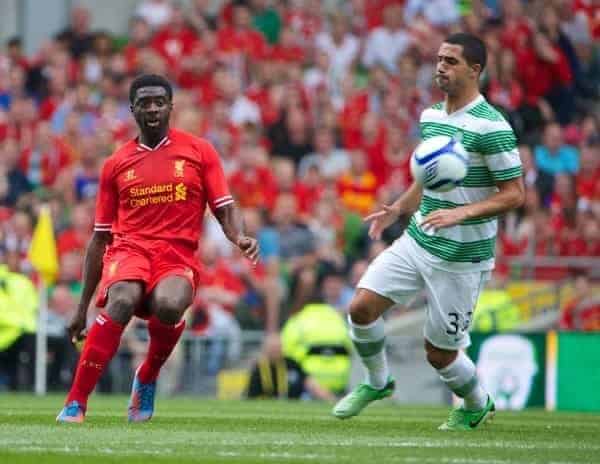 At the other end, Kolo Toure appears to be an adequate replacement for Jamie Carragher. Defensively solid and reliable, the Ivorian offers more of a threat going forward as well, heading corners onto the bar and into the net against Valerenga and Celtic respectively, although his effort versus the Scottish side was frustratingly chalked off for offside.
With bags of experience in successful Premier League sides and a considerable amount of footballing knowledge to pass on to youngsters Wisdom and Kelly, free signing Toure appears the ideal replacement for Carragher.
Behind the back line, Mignolet has replaced Reina between the sticks. Although initially it seemed as if Liverpool were trading down in the goalkeeping department, Reina's form has dipped in the last few seasons and his hefty wages made it financially unviable to keep him as competition for Mignolet.
Doubts persist in my mind regarding Mignolet but, having conceded only one goal during pre-season, my opinion of him has changed slightly. Maybe the gamble of signing a promising but unproven young shot stopper will pay off, only time will tell.  Nonetheless, as long as new vice-captain Agger isn't sold to Barcelona and another left back is signed to provide competition for Jose Enrique, then Liverpool's defence will also have been improved over the summer.
Midfield was perhaps the strongest area of the pitch for Liverpool heading into the summer break. Steven Gerrard's capabilities need no explanation, while Lucas Leiva has proved his quality and simply needs to remain injury-free this season to progress. His progression may be further fuelled by competition from the rejuvenated Joe Allen as well, whose performances during pre-season have indicated that he could enjoy a much more successful second season at Anfield after struggling to settle in following a £15 million move from Swansea.
In particular, the attacking flair and verve that he showed only occasionally last season has been seen more consistently during pre-season, with the Welshman assisting Gerrard to open the scoring against Melbourne Victory in Australia and netting against Olympiacos in the skipper's testimonial. Fellow goal scorer in that game Jordan Henderson should provide extra strength in midfield and competition for places in the centre.
Pre-season has also seen the emergence of Jordon Ibe, who has built on his impressive debut display against QPR at the end of the 2012/2013 season, appearing in every one of the Reds' friendly fixtures except for Steven Gerrard's testimonial, netting the second goal against Preston North End. With Sterling grabbing three goals and Wisdom performing well enough to receive praise from Toure and warrant the position of fourth choice centre back ahead of Coates, Liverpool have learnt that they continue to produce youngsters capable of coping at first team level, providing Rodgers with more options to choose from.
"I think he's a great player. He's learning very well. He is going to be one of the best defenders in the Premier League." Kolo Toure on Andre Wisdom
Off the field, Liverpool's manager and owners have clearly learnt some important lessons from previous transfer windows. After the fiasco surrounding strikers in the 2012 summer transfer window, which saw Andy Carroll leave on loan and Rodgers unable to sign last minute replacement Clint Dempsey due to the owners' refusal to cough up an extra couple of million quid, Rodgers has continued the policy of completing transfers as quickly as possible that he wisely implemented in January.
FSG, meanwhile, have shown they are serious about both long term financial stability and investing in the squad in the short term. The wage bill has been significantly cut by selling squad players, such as Jay Spearing, and loaning or selling more experienced players surplus to requirements, such as Downing, Reina and Carroll, whose wages were unjustifiably high. At the same time, the short term needs of the squad haven't been neglected, with expenditure on quality young players who will not only have an instant impact but also potentially offer a recurring return on investment.
Alongside cost saving measures designed to reduce the Reds' considerable wage bill, the Merseysiders' pre-season tour has demonstrated that the club retains its global appeal despite failing to qualify for the Champions League since finishing seventh in the 2009/2010 season. In Indonesia, Australia and Thailand Liverpool played in front of packed houses full of supporters with an undeniable passion for the club and an understanding of its culture, as evidence by "Justice for the 96" banners and renditions of the club's anthem "You'll Never Walk Alone" more stirring than some heard even at Anfield. Consequently, it is clear that commercial opportunities exist in Asia, which Ian Ayre and his team must work on exploiting if the club's revenues are to be maximised, helping the Reds prepare for the impending introduction of Financial Fair Play rules and providing a solid and sustainable financial base from which to expand and enhance the playing squad, as well as fund stadium redevelopments.
Perhaps most importantly, we have learnt from pre-season that the club has people in charge who understand and respect the Liverpool Way of conducting business. This has been demonstrated by the exemplary handling of the Luis Suarez saga by both Brendan Rodgers and principal owner John Henry.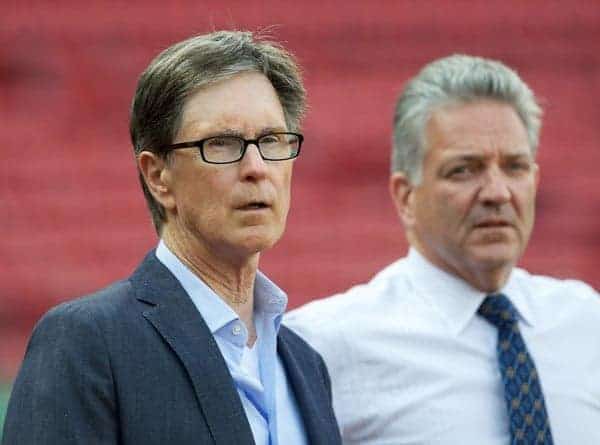 "What do you think they're smoking over at the Emirates?" John Henry ridicules Arsenal's bid for Suarez and wins instant approval from Kopites
The pair have presented a clear and consistent position of refusal to sell, making wise decisions and dealing with the media admirably. Suarez, Wenger and the rest of the footballing world have learnt that Liverpool will not be held to ransom and are absolutely determined to keep hold of their star players. This attitude and approach from those at the top should filter down to everyone else involved with the club, fostering a resolute commitment to getting the club back where it belongs.
Caution must always be emphasised and no conclusions can be drawn based on pre-season performances, but the signs are looking positive and Liverpool may just be beginning their long journey back to success.
YNWA