Joseph Copeland discusses Liverpool's opening two league results of the season with the hope that hard grafting is finally paying off for the Reds.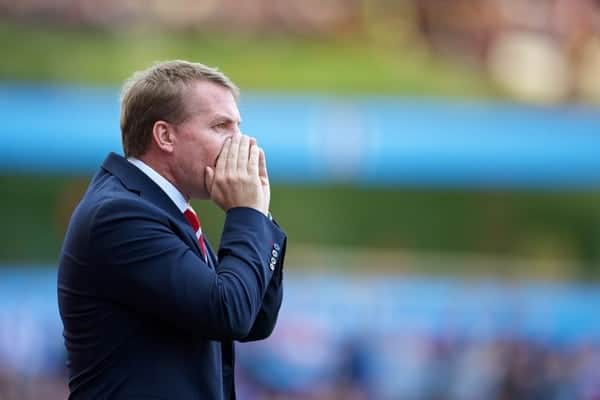 The sign of a top quality team is the ability to rack up victories despite an "off day" or an inspired performance from their opponent. The ability to close out 1-0 or 2-1 games is just as important, if not more so, than winning 4-0. Sometimes in football the better side doesn't always get the full three points from a match. That's the beauty of football. What sets the great clubs apart from the rest is the innate capacity to dig deep and simply refuse to fold. As much as fans and analysts love to dissect the beautiful movement and slick passing from a side brimming with confidence, there is something inherently satisfying about watching 11 men will themselves together and throw their bodies all over the pitch for the cause.
In the case of Liverpool Football Club, this has been a very rare occurrence over the last handful of seasons at Anfield. The aforementioned steel and desire has been noticeably and shockingly absent. Rather than closing out games they have dominated, Liverpool fans have been witness to such mental and physical atrocities that simply make you ask "Why?". Examples of such slipups include the "back pass heard round the world" from Martin Skrtel that cost Liverpool a memorable 2-1 win against Manchester City early last season. Images of Pepe Reina sprinting 25 yards towards Sergio Aguero still has me shuddering as I write this. The abundant amount of times Liverpool banged a screamer off the woodwork is beyond explainable at this point. There are countless other examples of Liverpool not being able to see off a good performance that we could reference. These blunders cost Liverpool 6 points against the two Manchester clubs ALONE last season. For a team that finished 12 points out of a Champions League place, that is tough to bear. Morale boosting victories do not win silverware nor do they move you up the table. The mindset taken by many at the time of these auspicious errors ranged from "We played well and were simply unlucky. Things look good for the future!" to "That's a wasted 3 points." You don't need me to explain which of those mindsets Chelsea, Manchester United, Chelsea and Tottenham have.
Liverpool have slowly been working their way back towards that group and if the early results of this season are any indication, they are well on their way. A pair of 1-0 wins over dogged opposition in the shape of bullish Stoke City and an industrious Aston Villa side is positive signs of drastic improvement at Anfield. No matter how you look at it, winning ugly is still winning. This is a results business and top clubs have no time for excuses or morale boosting games. The name of the game is winning. The opening day of the Premier League campaign saw a lively and incisive Liverpool side jump all over a clearly groggy Stoke side for nearly 70 minutes. Were it not for the miraculous work of Asmir Begovic in goal, Liverpool would have put the contest to bed before the interval. However, as it were, the Reds got their solitary goal and could not find a second. The longer Stoke hung around you could sense a wave of nervous expectancy sweep across Anfield. Who was going to make the bonehead error this time? Lo and behold, Vice-Captain Daniel Agger raised his hand to volunteer, both metaphorically and literally.
The moment the penalty was awarded to the Potters 40,000+ supporters and millions around the world tossed their hands to the sky as if to ask, "Again?" It looked like another wasted display until new boy Simon Mignolet put the weight of an entire city on his broad shoulders and stepped up with a double save that granted him instant "legend" status among fans. A football match usually has a few wrinkles that nobody saw coming, and it's how you handle these new wrinkles that affect what you can achieve. On this day, Mignolet rose to the occasion.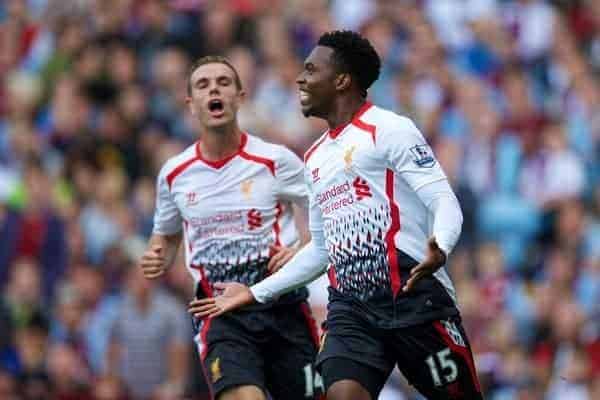 Week 2 saw the Reds travel to the Midlands to take on a confident Villa side coming off of a rousing defeat of Arsenal. Just like the week before, Liverpool jumped all over Villa in the first half hour with an absolutely sublime goal from Daniel Sturridge capping the domination. It was at this time that Villa began to get a foothold in the match and it took a pair of superb Mignolet saves off of Christian Benteke strikes to get to the half with a lead intact. The second half saw the home side come out swinging. In recent times we would see Liverpool crumble under this pressure and concede a sloppy goal. Instead, we saw the team transition from the smooth pass and move game that Brendan Rodgers is looking to implement to a more gritty and diligent style. Every Villa player was hounded and harried and the match quickly turned into a battle of wills. This determination and work ethic for the team has been something that's been missing for some time on Merseyside. It took another late save from Mignolet on the powerhouse Benteke in the 86th minute to ensure Liverpool came through another tense affair 1-0.
A quick look at the state of Liverpool after their first two games last season as compared to this year: 2012-13: A woeful defeat on opening day to West Brom was followed by a rousing display that ended in a draw with Man City. Table position: 16th with 1 point. 2013-14: Impressive displays against Stoke and Villa that had Liverpool fans biting their nails. Table position: 2nd with a maximum 6 points. Things have clearly improved for Liverpool. Signings such as Kolo Toure have brought a workmanlike mentality that has been bereft of this team for far too long. His dedication at the back has won over the hearts of many supporters in his short time with the club. However you look at it, Liverpool are finding ways to win. They are showing composure and a heart that has been sorely missed. The next step for this team is to string 2, 3 and 4 of these results together. The next challenge is to also bring this effort against the "marquee" opponents. Liverpool must improve on their 18 points won from 18 games against top half foes last term. Bringing consistency to the side will only help their confidence when they most assuredly face another task throughout the long arduous season.
For now though, Rodgers and fans alike can both be proud of the opening fixtures this season. If this is what it takes to contend for a Top 4 spot, sign me up. As entertaining and heartwarming as 2-2 and 3-3 draws are, not a lot will compare with a hard fought 1-0 victory. Just ask the teams looking up the table at Liverpool.