Scott Taylor is back with the next instalment of the Where Are They Now? series, this week looking at midfielder Darren Potter.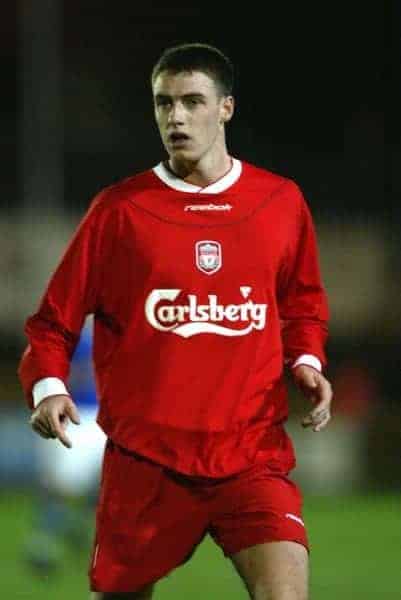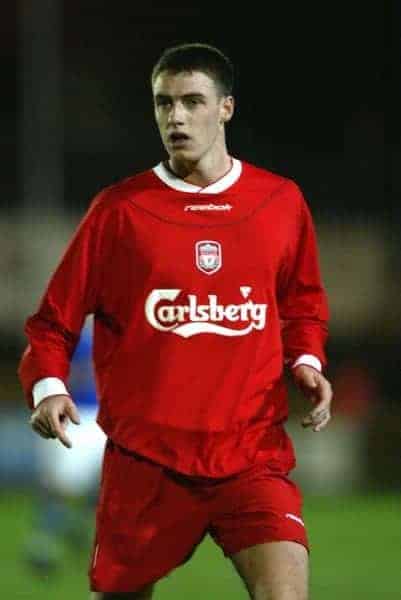 First of all I would like to apologise for there not being an edition of Where Are They Now last week, reasons being I was very busy producing content for my blog and as the new season approaches, everyone would be excited for that rather than read about former players who once wore the red of Liverpool. This week however, I am back and this edition will cover former Red Darren Potter.
Darren Michael Potter, a name many of you who witnessed the 2004/05 season will remember as he played a small part in Liverpool's Champions League triumph, aged just 20. Born and bred in Liverpool, Potter is a true scouser, but unlike fellow scouser Steven Gerrard, Potter actually began his footballing career half a mile up at road at Goodison Park, joining Everton's academy as a youngster. During his youth career, Potter also had a spell at Championship side Blackburn Rovers before moving to Kirkby as a promising youngster. He turned out to be one of very few players who were a product of the academy and was called up to the first team following strong performances for the reserves.
The Irish midfielder made his debut for the first team on the 10th August 2004 as a 19 year old in a UEFA Champions League qualifying match against Austrian side Grazer AK, and made his full debut against the same side two weeks later in the return leg, playing all 90 minutes for new manager Rafael Benitez. This was not the last time Potter would feature in the Champions League campaign for his home side. He came on as a late substitute against Bayer Leverkusen at Anfield but that was the final part he had to play in Liverpool's 2005 success in the UEFA Champions League. After that he only played in cup matches for Rafa Benitez's side, playing in both the FA Cup and the League Cup. During his 4 years at Anfield, Potter made only 2 League appearances for the Reds and was loaned out twice, but did have an impact as a regular cup playing making 15 cup appearances for the Reds.
Like most Academy players, Potter was loaned out to a lower club for the second half of the season. In the second half of the 2005/06 season, Potter was loaned out to then Championship side Southampton until the rest of the season, presumably to gain vital first team experience and find form that he use to try and compete for a first team place at Liverpool.
Potter returned to Anfield at the end of that season and was sent out on loan at the start of the following season. This time however, the 6ft central midfielder was sent out on loan to Wolves, another Championship side. Potter impressed the Molineux faithful during that season despite not scoring in his 40 appearances for the club. As a result of this, Darren Potter left Anfield for the West Midlands club on a permanent basis for £250,000 on a three-and-a-half year deal which would have expired at the end of the 2009/10 season.
Potter started off his official Wolves career well scoring against Oldham in an FA Cup tie in the same month of his move but from there, his career with the Championship went downhill. In January 2008, Wolves manager Mick McCarthy hinted that Potter was not in his plans and therefore was requested by the club to be put on the transfer list. Potter rejected this as he was willing to fight for his place in the Wolves side, a trait he may well have developed during his time with Liverpool. Wolves went on to win the Championship title later on that season, to add the 2005 Champions League to Potter's honours. He was then put on the transfer list in the season break but since no other club put in an offer for the Irishman, he stayed at Molineux.
His nightmare career at Wolves was virtually over in January 2009, and after making 67 appearances scoring just once, he was loaned out to Sheffield Wednesday. Potter was relieved to leave Wolves after the way that the club and manager Mick McCarthy treated him and put in all his effort to impress his new club. On his debut for the Owls, his effort paid off as he scored and hit the bar as well as creating other chances in a 4-1 win against Charlton Athletic. The midfielder ended his loan spell with 2 league goals from 17 appearances before returning to Wolves.
There was a sense of déjà vu felt by Darren Potter in July 2009 after Sheffield Wednesday bought him for an undisclosed fee. This was the second time in his career where the midfielder signed for a club he was loaned to the previous season. He carried on his form in his opening few games for the Yorkshire club scoring against newly promoted Scunthorpe. However, his success was consistent throughout the season as he performed at regular intervals and ended the season well despite only scoring 3 times from 49 appearances. Despite his Championship experience, Potter could not keep the club up as they were relegated to League One that season.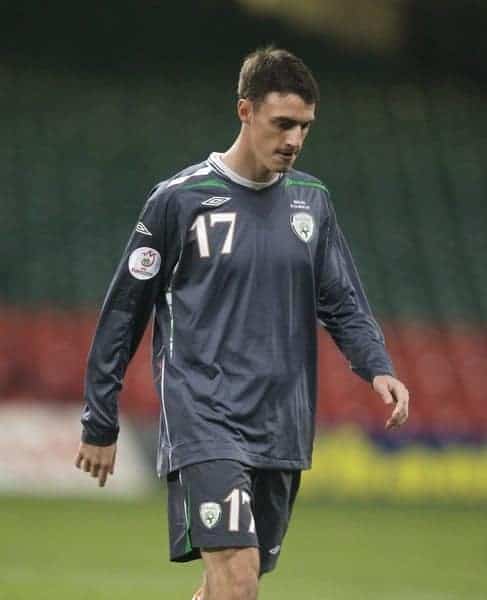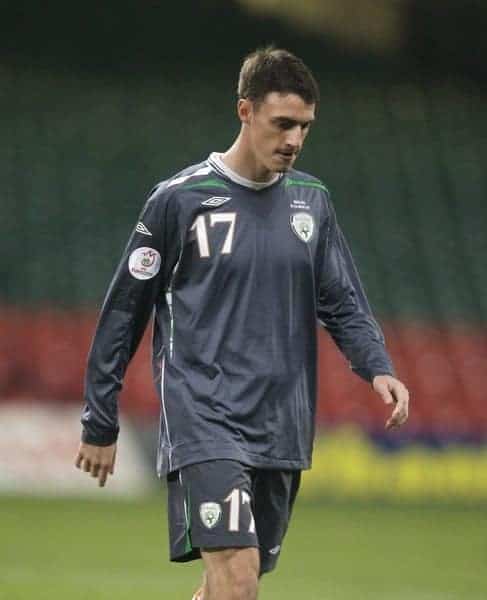 In the 2010/11 season, Potter was looking to inspire his team-mates and look for promotion back to the Championship, a division where he played the majority of his career at thus far. However, he could not do so but was still was a major part of Sheffield Wednesday's plans considering he made 40 appearances scoring 4 goals, his most successful season in his career, which suggests that League One may be the standard of football that benefits him. Despite his best season of his career, he left the Owls on the 23rd June 2011 by mutual consent. This ended a very promising career with club where he 9 goals in 106 appearances between 2009 and 2011.
That same day, Darren Potter was snapped up by fellow League One side MK Dons as he signed a one year deal with the Dons. Potter wanted to try and do what he did at Sheffield Wednesday whereby he wanted to inspire team-mates to promotion. He was almost successful as he and his MK Dons team-mates reached the play-offs but could not get over the line. He again scored his usual handful of goals that season, scoring 3 from 49 appearances with the club. By the time the 2012/13 season started, Potter was now an experience League One player, despite being 28 years of age. In the year he was 28, Potter made 28 League appearances for the MK Dons and 8 Cup appearances scoring a total of 4 goals in 36 appearances.
This season, Potter has started in all 3 games of the MK Dons season and is currently playing alongside 17 year old Liverpool target Dele Alli in the centre of midfield in a 4-5-1 formation. Despite his age, Potter has played 287 games throughout his career scoring 17 goals. Darren Potter has had a career that started full of potential but he was a victim of his own success at Liverpool, as the central midfield role is such a common role and with players such as Steven Gerrard and Xabi Alonso as competition, there was little chance he would be a first team regular at Anfield. During his time in the Championship he played well, and looked to be a very solid Championship player but it seems he was unfairly treated at Wolves by Mick McCarthy which inevitably lead to a loss of confidence and skill. At the moment, Potter is a well recognised and able League One player and looks settled at MK Dons. I hope that for the player he gets the chance to play in the Championship again and prove to Mick McCarthy that he has lost a very experienced squad player vital for one of the toughest leagues in Europe.
Thanks for reading this week's edition of Where Are They Now and if you have any suggestions be sure to leave it in the comments below and you may see a edition covered on your player of choice. However, the play must have played in Liverpool's Academy and I am unlikely to use players who only played for the first team. Also if you have any feedback please be sure to leave that in the comments below, it will really help me to improve as a writer.
Finally if you want more updates on Academy football and former players, be sure to follow me on Twitter, nearing 1,000 followers so follow me there, my Twitter is @scotttayloruk. For match reports on the Academy games, also check out my personal blog here.
Thank You and remember, You'll Never Walk Alone.