French football writer Raphaël Cosmidis gives us the lowdown on Liverpool's two defensive recruits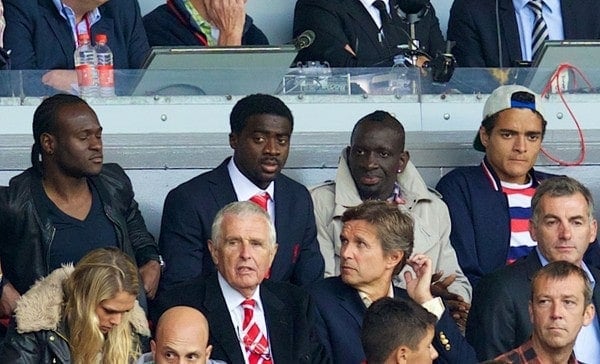 In recent years Liverpool had not been very successful when signing French players. Damien Plessis, David Ngog and Charles Itandje never played a big part in the Reds' first team. They were, to begin with, players that Liverpool should have never signed. But Liverpool had made a habit of targeting way lower than they should. This tendency seems to have disappeared since Brendan Rodgers' arrival. Despite some disappointing signings, most of them have been upgrades to the team.
In his first year in charge of the team, Brendan Rodgers, with the help of the transfer committee, took care of improving the attack. Liverpool signed Fabio Borini, Philippe Coutinho and Daniel Sturridge, all players able to score or assist and to fit into Rodgers' system, in order to put an end to the over-reliance on Luis Suarez. Liverpool were lacking goals under Kenny Dalglish. With 47 goals for, they ranked as the eleventh best attack of the league in the 2011-2012 season, even collecting less goals than Blackburn (a team that got relegated that season).
The summer 2013 transfer window revealed a different objective: with Jamie Carragher retired and Martin Skrtel failing to replicate his best form, this window was about bulking up the defence, especially the centre backs. Kolo Touré was signed early in the window as a free transfer, at first leaving the fans unimpressed. Since then, Touré has quickly become a cult hero at Anfield.
The big story then was to keep Luis Suarez on the Mersey. Once it was done, Liverpool could finally conclude some deals and work on some others, two of them being French.
First, Aly Cissokho was signed from Valencia. The French left-back has had a strange career path. In 2008, aged 20, he left Gueugnon, a second-tier French club at the time, to join Vitoria Setubal in Portugal. He had not even played fifteen games for Setubal when Porto signed him for a lowly 300,000€ fee.
Cissokho made himself known when he helped Porto come back from Old Trafford with a 2-2 draw in Champions League 2009 quarter-finals. Porto eventually lost on aggregate, but Cissokho had been outstanding in front of scouts from all over Europe. Four months later, AC Milan knocked with a 15M€ offer. Porto agreed to the deal and Cissokho was then supposed to join the Italian club. However, due to an obscure teeth problem which came up during the medical, Milan withdrew their offer and cancelled the deal. French club Lyon sniffed out the opportunity and signed Cissokho for the same fee.
Following his breakthrough at Porto, he had a great 2009-2010 season. Lyon had an amazing Champions League campaign, reaching the semi-finals for the first time in their history featuring an astonishing offensive performance from Cissokho in the quarter-finals first leg against Girondins de Bordeaux. Lyon finished the season 2nd in the French league. Cissokho was then included in the 30-man preliminary list by Raymond Domenech for the 2010 World Cup, but ended up as one of the seven players to miss out on the final list.
Cissokho has the misfortune of playing in a position overloaded with quality players in the French national team (even though they don't always prove it) : Patrice Evra, Gaël Clichy, and his former teammate Jérémy Mathieu have been preferred to him by the successive Bleus coaches. And the recent rise of Lucas Digne, only 20 years-old and signed by PSG a few weeks ago, could keep Cissokho away from the national team for a longtime. Since the start of his career, Cissokho has only featured once with the "Tricolores".
Tactically speaking, Cissokho is an all-round left-back. He has great speed, is able to deliver good crosses and can restrain his opponent with great physical strength. He is very muscular for a left-back and can overwhelm his opponents as he did when he ran forty yards with the ball to give Liverpool a break against Aston Villa.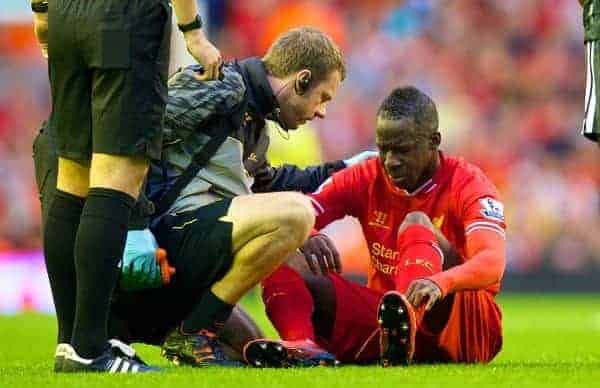 His defensive weaknesses can be a concern though. After a first good season with Lyon, he had two disappointing campaigns, and was not even considered for the French national team anymore. He can lose focus and cause major problems to his team when he is on a bad run. He joined Valencia last year and seems to have regained the confidence that made him so valuable.
According to Squawka stats, he didn't make any defensive errors last season, while José Enrique made two, and already one this season. The Spaniard is better at creating chances though (26 last season, compared to the 15 Cissokho created), and replacing him with Cissokho would mean giving up some creativity on the left flank.
On the whole, Aly Cissokho is potentially a nice asset, good enough so that Enrique has to improve to carry on as a starter. Still relatively young (turning 26 a week from now), having Cissokho on loan is an excellent idea to assess his true level and judge whether Liverpool should sign him permanently.
This week, Cissokho has been joined by another Frenchman. Mamadou Sakho had been scouted by major European clubs since he first broke through at PSG. It is really a nice turn of events to see Liverpool sign him, despite the fact that he wasn't seen as a key player anymore in the French capital. PSG signed Marquinhos from AS Roma over the summer, and with the other two centre-backs from Brazil currently at PSG, Thiago Silva and Alex, Sakho had became the fourth-choice centre back.
Last week, Sakho was not called up in the French national team by Didier Deschamps, Deschamps explaining his choice by Sakho's lack of first team football playing time lately. Sakho, who had already been thinking about leaving his club, was then set to seek first team football elsewhere. Liverpool and AC Milan were rumoured to be in the race. For once this summer, Liverpool won their duel.

Winning duels is something Mamadou Sakho is very talented at. He won 69% of his duels last year. His powerful body-type (see the tweet below from LFC physio Chris Morgan) can scare his opponents and make them concede possession. He also reached an impressive (and needed in modern football) 92% in average pass accuracy. This pass accuracy fits perfectly Brendan Rodgers' style : a possession game relying on players' technicality. As a bonus, Sakho scored two goals – he can be a threat on set-pieces. Not bad for a season considered as 'not good enough' by most of the media and the Parisian staff.
Had to reinforce the equipment for one of the new signings strength screening today…..#powerhouse #sakho

— Chris Morgan (@ChrisMorgan10) September 4, 2013
As much as his skills, Sakho will bring character to Liverpool. He has captained every team he has ever played for since he was very young. The loss of his father when he was 13 forced him to mature early and quickly. He acts as a leader on the pitch, talking a lot to his partners. He played his first professional game when he was only 17 – Paul Le Guen, the PSG coach at the time, had fielded eleven youngsters as a gesture of dissatisfaction with the first team players.
Sakho had his best season (2010-2011) when Antoine Kombouaré was in charge, notably scoring four league goals. He was the captain and was given responsibilities to build the play from the back or target Guillaume Hoarau, a towering striker, something he has been failing to replicate these last few months. It may be due to his lack of confidence following the loss of both the armband (given to Thiago Silva) and his place in the starting XI, but it will definitely be something to fix now that he has joined Liverpool.
Average at going forward with the ball at his feet, at crossing or at dribbling, Mamadou Sakho shouldn't be used as a left-back, nor as a defensive midfielder. Nonetheless, this is a great signing, and the first potential top class centre back Liverpool have signed since Daniel Agger in 2006. As well as his fellow countryman Aly Cissokho, he should be able to prove to be a spot on signing, given time.
Raphaël Cosmidis