Neil Poole has enjoyed the manner of Liverpool's start to the season – gritty can be pretty…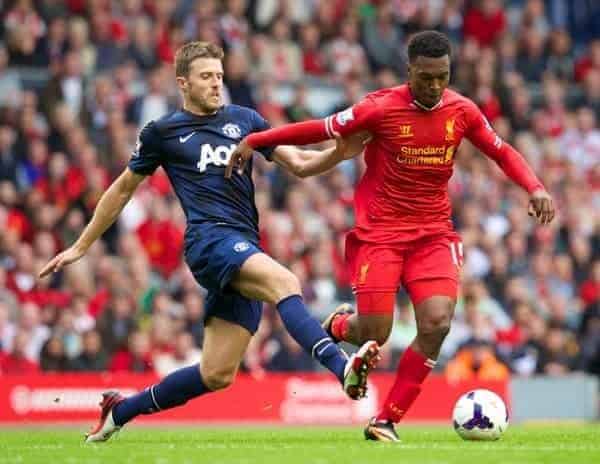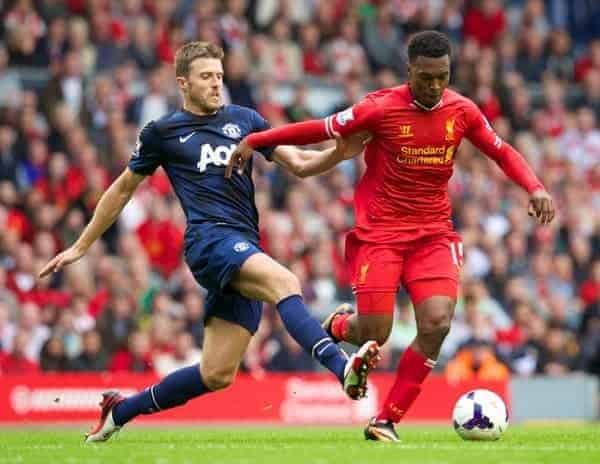 Since Liverpool's one nil victory over Manchester United, an unprecedented number of positive facts have rolled off the assembly line. We shouldn't put too much onus on the quirky stats. However, the shift from the use of negative facts to positive ones indicates that a new Liverpool team is currently being manufactured by Brendan Rodgers, and the old one is possibly being put out of circulation. Early signs are that this team appears to be an increasingly functional and durable product; one that can win through football's wind and rain.
In the past, facts have been used to beat Liverpool FC over the head with. Each season Manchester United fans deem it part of their public service to drone with grey accents about how many long years it's been since we last won the league. More recently it has been the growing trend to squeeze a historical comparison in with a poor run of early season form to wring out every last drop of panic.
In early October 2010 we were warned that it had been our worst start to a season since 1953; the season we were relegated to the Second Division. Then, in mid-September 2012 when we had taken two points out of a possible 15 we were told to run for our lives because it was our worst start to a season since 1911.
Did you need those facts to know LFC had a poor start to either of those seasons? No? I thought not. Digging up facts from shortly after the Big Bang doesn't unearth a new discovery, it simply fans the flames of anxiety that already exist.
The reality is that the Liverpool team of last season finished 7th and the team in 1911/1912 finished 17th. Furthermore, since 1911 Liverpool have finished below 7th on 28 occasions. Technically, this makes last season's team only the 28th worst Liverpool team in 100 years. But hey, why bother calmly waiting to see how things develop when you can run round in circles, your hair on fire, arms flailing in the air screaming, "1911, 1911"… in October.
It's with the experience of the last few years fresh in the memory that it feels strange, although admittedly not unwelcome, to see facts applied with a positive spin. This has been the case in the aftermath of the Manchester United game. Below is just a sample:
LFC's best start to a league campaign since 1994
Only the second time in the Premier League era that LFC have won the first 3 games
Last time we kept 3 clean sheets in the opening 3 league games was 2005/2006
LFC are the only team yet to concede a league goal across the top four leagues
Daniel Sturridge is only the second player for Liverpool to score in each of the first 3 league games of a season since Robbie Fowler
Sturridge has now scored 16 goals in 20 games since January
Again, you don't need any of the above to tell you that LFC have made a good start and that Daniel Sturridge is playing well. These facts simply stoke the fires of satisfaction and give everything an extra warm glow.
However, what is important is that the early season form of Liverpool has given the media no option but to heave themselves out of the man-sized, fact barrel labelled 'Misery' and shuffle over to scrape the bottom of the barrel of facts labelled 'Happiness'.
Despite what we may think, the sports media need to at least base their run of the mill match reports on a modicum of truth. Even the most creative and anti-LFC journalist can't spin a negative yarn from 3 league wins and no goals conceded.
So far this season, the team have shown real grit and industry to produce wins in a manner that we have rarely seen in recent seasons.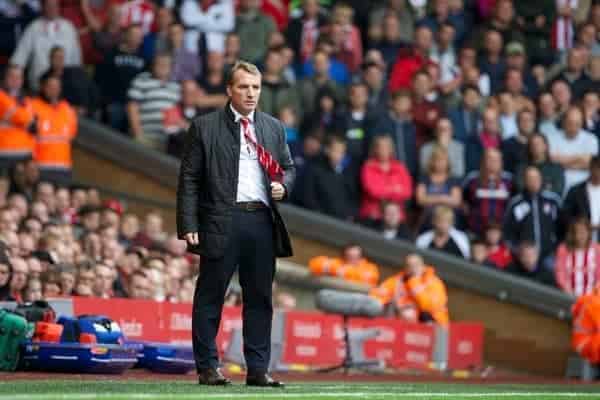 Like a pair of Y-Fronts the team's performances against Stoke, Aston Villa, Notts County and Manchester United may not have been pretty but they effectively held everything together, and no bollock was dropped. Conversely, the LFC underpants worn for the last few seasons would spontaneously combust without warning and were in clear breach of health and safety of regulations. Those under garments appear to have been taken out of production…hopefully for good.
I've actually enjoyed the manner of our wins. If your glass is half empty, 3 consecutive one nils could be viewed as too close for comfort. Ride your luck for too long and laws of probability means that you'll eventually start to pay for the close shaves.
Yes, there is clearly room for improvement but looking back I'm impressed that it was the actions of Liverpool players and not the luck of the Gods which kept the ball out of the back of our net. Against Stoke, Mignolet overcame his jitters and made a great double save from the penalty and subsequent rebound. Against Villa, Toure busted a gut to intercept Benteke and did just enough to take the edge off his shot. Against United, the collective effort of the players to prevent Van Persie from getting a sniff clearly unsettled him and led to a late shot laced with frustration rather than his usual accuracy. Rafa always used to talk about fine details winning games. I think these are the type of things he meant.
How many times have you watched Manchester United win, particularly against Liverpool, and found yourself saying, "But they didn't even play that well"? God forbid we want to turn into United but it would be no bad thing if we could carry on manufacturing wins even when some parts of the machine are creaking.
Many novel facts were churned out of the Liverpool Man-U-Factory when we played at Anfield on the 1st September 2013 but the negative ones couldn't be applied to us… so they were saved for David Moyes. I won't bore you with the details but suffice to say his teams can't beat anyone half decent.
Early season form has provided joyous gifts which have been packaged up and shipped out to happy Reds all over the world. The LFC Fact-ory is in full swing and the smoke is billowing from the chimney. But it's not the murky pollutant currently creating dark clouds down the other end of the East Lancs Road; it's the smoke from the red flares of celebration.
Keep working lads!
Neil Poole